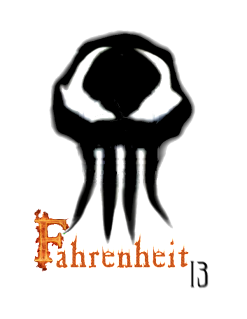 The shit has hit the fan! The world as you know it is gone. Your family, friends, loved ones -- all gone, never to return... Unless? Unless, you can stop The Orchestrator's and bring the world back from the brink of an apocalypse.
It's getting hot out there, can you stand the heat?
Time to prove yourself.
---
Fahrenheit 13: Post Order
This thread is for the rp, Fahrenheit 13. The purpose of it is to establish the posting order for the IC. Below are the rules and guidelines to the posting order.


=Narration=





Team 1 Leader

- Asher Faust played by flysociety



Team 1 character





Team 2 Leader

- Marcus Lionel Ballester played by Leli



Team 2 character





Team 1 character



=Narration=



Team 2 character





Team 1 character





Team 2 character





Team 1 character





Team 2 character





=Narration=
Above is the posting order that you must stick to. Getting out of order will cause chaos and disrupt the flow of in the IC. So always refer to this before you do anything.


If you would like to post, then you must say so here by posting your

placeholder

. A placeholder is a simple message that says you will be posting, therefore notifying others to NOT post.


After posting your placeholder, you then have 24hrs to get in said post. If not, you will be penalized: your turn will be taken and you will become a NPC for the DM to control.


It is recommended that you DO NOT post a placeholder until you are nearly FINISHED. This is because, you have nearly an unlimited amount of time to finish your post. Unless you post your placeholder which activates your time limit. But, by not posting your placeholder, your turn can be stolen and you will have to wait until it is your team's turn to post again. By that time, a lot can change...


I will be constantly updating this thread, letting you know when someone has posted and what team or who will need to post.


When you are one of the final few who have not posted, you will be given three days to post before you turn will be skipped and you will be penalized. This period begins when it is down to the last three people.


If you will be gone for a extended period of time, post this info here.