(Work in progress)
She either a human, or a horse. most of the time she's in horse form, but she's almost always a human when she's being forced into th bar.
In human form, she has natural colored hair that flows down to her mid back, and frames perfectly around her face. She's 4'10" and has long, muscular legs. Her blue eyes are beautiful, and always completes her expression. They match her perfect face features, which have a dusting of freckels over her nose. She weighs 70lbs as a human, and she seems to loose weight all the time.
In horse form she's a bay kinger mustang that stands at 18HH (6ft and still growing). She has a black mane and tail, and a white star on her forhead in the shape of a perfect diamond. Her lower legs are black and her brown eyes are breath taking. As a horse she appears sweet, but is a very good fighter and terribly untrusting. She is very muscular, since she spend most of her time racing around the Ruins to build up strength and stamina. She has a small white mark on her left flank, that only shows when she's a horse. It isn't natural, and she doesn't like to talk about how she got it.
(I do not own this picture nor do I know who does.)
She is 12 years old in human years (3 in horse) and her birthday is December 21st.
She also has powers such as reading minds (Sometimes), healing herself and others, and sensing when people are lying.
She doesn't know what her species is called because she is the only one left. She prefers not to talk about it, but she'll do almost anythng to know more about what happened.
Here she is as a human: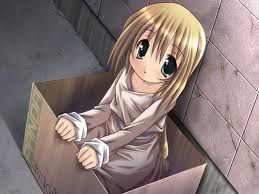 She is also wanted by many demons, armies, and other creatures that want to make money off of her because she is so rare.