---
If you are unwilling to read this post in its entirety, please refrain from applying. Important information is here for a reason, thank you.
---
The year is 2301 and the location is central Europe amidst the several years reformed World Coalition after the utter destruction of half the world via nuclear holocaust, the current world population is estimated to be around four billion. The estimated percentage of which have genetically mutated and developed ESP is around 33%.
ESP? Extra Sensory Perception, Telekinesis, Mind Reading, the manipulation of things. ESP makes usage of a pituitary gland within the human brain. This gland labelled the E-Gland enhances the current five senses and assists in developing the additional sense, the 'psychic' sense via means secreting a substance which gradually alters the persons DNA over time. this abnormal genetic development has caused controversy, intrigue, fear, anger and out right hatred amongst the masses and educated alike. However ESP has been recognised as some put it, the next jump in human evolution and to put matters at ease the Coalition, being unable to hide it or deny such widespread information has taken steps to handle it.
However as many realised the applications of ESP is, to put bluntly, useful to many with their hand in the pot. As years progressed and the understanding of ESP developed, studies were formed to research the phenomena, ESPers, the term given to those with the ability were used like lab rats as they were dissected, mutilated and abused in secrecy by those whom groped for power at the reformed seat of power of the world. This was not just one group, but many, each and every nation had their own studies and there were several conclusions they all came to;
- ESP developed due to the radioactive fallout of the 3rd World War.
- ESP only developed in the next generation and their children from there on, a person could not mutate into having ESP, however they could develop the regressive genes to pass on to children.
- The closer the parents were to the fallout, the more powerful their offspring would be if they developed the ESP genes.
- ESP power can be raised or lowered based on age, a younger mind is not fully developed and lacks the proficiency to make use of AND generate the power needed. Likewise an older mind lacks the ability to generate power but may have the knowledge. People are best suited between the ages of 18-55.
Most importantly however was this,
- With enough samples, ESP genes could be replicated and with cloning technology and
improved upon
.
As such, each country began their own developments in the fields of genetics and ESP, agents were planted, information was stolen or bartered for and the black market became ripe and it was this that allowed the development of a singular defining point in ESPers that would shake the foundations so far.
The Zero Gene was a break through by a mad german scientist, via means none too favourable and too unspeakable to mention, he developed something that could not be replicated again, even by himself. The Zero Gene in comparison to current ESPers was like the comparison of a missile to a kitchen knife, both had different purposes yet both could be deadly on a different scale.
This Zero Gene, soon to be codenamed The Z-Gene by the EPC - Earth Psychic Committee - as information was hacked or leaked to the outside became both a want and a fear to many. Some craved the genes for their own experiments for the perfect soldier, some feared others may do just that. The objective became quite simple, capture or kill the Zero Subjects Subjects. The elite of the elite ESPers were dispatched by every nation, company and private group and the resulting battle was bloody and swift. In the aftermath however, the Zero Subjects had escaped into the populace forever to be hounded and hunted by those who craved nothing more than to use them by whatever means for their own ends.
Escaped, some meld into the populace, others seek work in the ESP field. Some after tantalizing rumours go to the very organisations whom might of killed them if not.
---
The Zero Gene
The reason why the Zero Gene is so special, so ground breaking is as thus, it is not because it makes the user powerful directly, nor does it grant them super abilities or powers. The zero gene is self perpetuating. A common ESPer will generally generate a certain amount up to their limit or more of Gs, the counting measure of ESP power. Once this is used for a day, they are done, they have no more 'energy' so to speak. However the Zero Gene self perpetuating itself has the ability to continue generating this energy daily unlike a common ESPer who requires sleep to build up their reserves. This doesn't mean their pool of power is limitless but means they have more of it to use, so to speak. Due to this, unlike ESPers who may become limited by age and locality to other factors, the Zero Gene can allow for unlimited potential.
---
Few rules and concepts of ESP within this Roleplay:
- ESP force is measured in G's, the average human without ESP powers can take up to 3Gs before their heart fails from shock or similar, it takes 5Gs to shatter concrete and specialised equipment to handle ESPers usually handles up to 20Gs. There is also the SG measurement, which is worth 100 Gs.
- ESPers are ranked by class based upon G score.
SS: 1SG+
SA: 80G+
S: 60G+
A: 40G+
B: 20G+
C: 10G+
D: 5G+
E: 1G+
- ESPers at birth, childhood and pre-training usually range from 1-5Gs and from the age of 16+ are placed into specified training facilities where their potential is realised. By the end of training, any ESPer that does not rank at least C is disowned by the respective group that polices that nations ESPers. B and above ESPers are submitted into the EPC where they are then hired off to respective companies for work as soldiers, mercenaries and so forth.
- ESP is separated into two categories, offensive and defensive.
- Offensive: ESP makes use of the left hemisphere of the brain and whilst their offensive power is high, they can only attain mediocre defensive power.
- Defensive: ESP makes use of the right hemisphere of the brain and whilst their defensive power is high, they can only attain mediocre offensive power.
- Balanced: Whilst some can attain a balanced offense and defense, it forces them to be average at both, however their average best in each beats the weaker portion of specified types. Ergo a balanced type will have better defense than a offense type and better offense than a defense type.
- Offensive and Defensive types respectively exhume more power based on their specialization, note that this specialization is also on a genetic level and cannot be changed.
---

Abilities
Common abilities for ESPers include but are not limited to: (Please be aware, offensive abilities have no effect on people whom defensive power is greater than yours, likewise defensive abilities cannot stop offensive powers of a higher magnitude. Assistive abilities such as Locking, Puppeting and Teleporting inside a TL cannot be done if the opponents Gs are greater than yours. - All abilities excluding Defensive, Neutral and "Omni" tagged abilities require respective physical gestures as energy leaves the body. The removal of an opponents arms is an effective way of removing their offense unless they can "omni" abilities.) -
Abilities can be player created, if created or an ability is altered, please give reasoning, restrictions and examples.
Neutral
: (Abilities broadly available to most ESPers, Abilities marked with a single * indicates C rank+ requirement | Abilities marked with ** indicates B rank+ requirement.)
Telekinesis
, the moving of objects with the mind. Telekinesis can effectively be used to rip apart objects or people with enough power, or use objects to defend oneself. As such it is a staple, mandatory and versatile ability to many.
Levitation
*, the means by which the body is lifted via telekinesis.
Teleportation
**, the means by which the body is instantly moved via telekinesis.
Telepathy
, or the means to read minds and communicate mind to mind.
Telemovement
, or the ability to move rapidly via short telekinetic bursts, ergo rapid speed.
Offensive
: (Abilities pertaining offense, Abilities marked with a single * indicates C rank+ requirement | Abilities marked with ** indicates B rank+ requirement.)
Psyche Wave
, a method of creating pressure upon an opponent via psychic energy. Incredibly strong (A+) ESPers generally cause Psyche Waves unconsciously. A drawback to Psyche Wave is due to its nature it only affects other ESP others.
Erasers
*, a method of molecularly destroying an object or person via psychic energy. The drawback is its high power usage.
Burst
, the burst is the most common method of attacking in ESPer battles, it causes moderate exterior damage and can be compared to a bullet. With enough force it can blow a hole in an enemy, wall or similar.
TL
(Teleport Limiter), a method of creating a psychic field around you that limits the ability of enemies to teleport inside that area. The field can extend from 10 meters to 100 meters based on power level. A common conception of most ESP battles is for either opponent to lay down a TL to block opponents movements. This does not restrict Telemovement.
Locking
, a method of binding physical movement using psychic restraints.
Puppeting
**, a method similar to locking, however after the locks are in the place the user can manipulate the targets movements by psychic force.
Omni And Barrage Explanation - Offensive Modifiers
Omni and Barrage are two modifiers to offensive abilities. Normally, when an attack is fired, it follows two rules. A single shot of the ability is fired and that it originates from the user, omni and barrage change these at the expense of more power and potential backfires.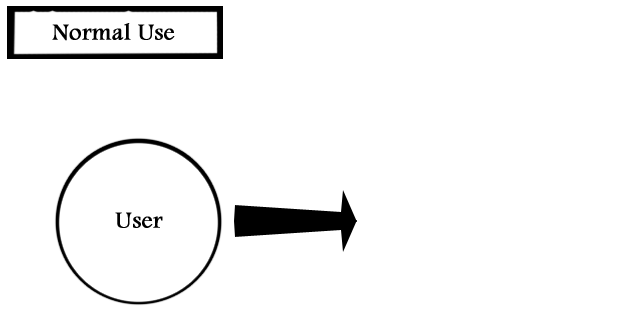 As we can see, this is the usual result.
Omni: This allows for the ability to be fired from a point away from the user, this exponentially costs more power as the distance enlarges from the user and the maximum distance is based on level of power.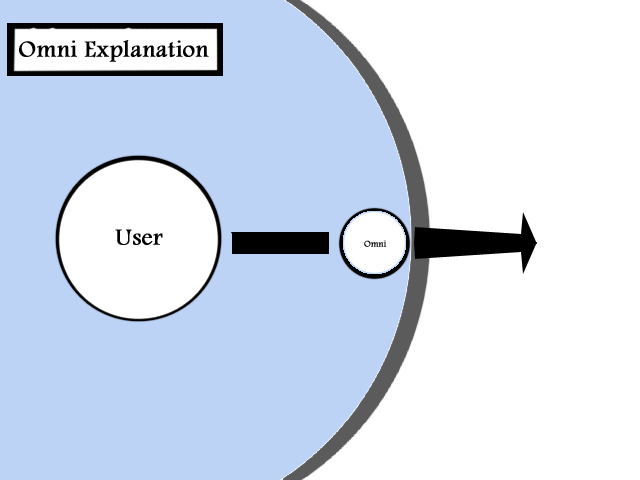 In Omni's case, the field of range for the omni use is declared and the ability is fired from the point, rather than the user.
Barrage: This allows for the ability to be fired multiple times at
the same point
, this is not to be confused with firing several shots one after another. This usually caps at 3-5 shots based upon the user and takes strength of will more than extra power.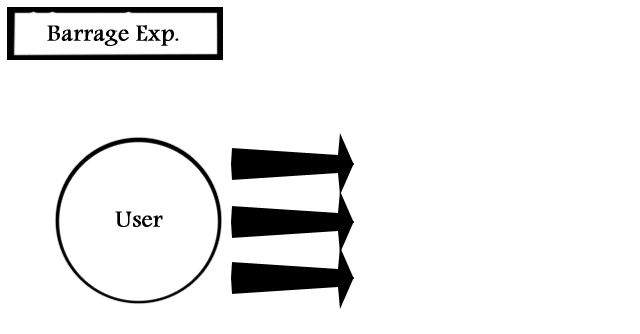 As we can see, rather than being fired consecutively, all shots are fired at the same time.
For each additional 'modifier' used, add an extra power level. Where an eraser is C class, an Omni-Eraser becomes B, a Eraser Barrage becomes B, an Omni-Eraser Barrage becomes A.
Defensive
: (Abilities pertaining defense, Abilities marked with a single * indicates C rank+ requirement | Abilities marked with ** indicates B rank+ requirement.)
Barrier
: a method of creating a psychic barrier to hold off psychic attacks and projectiles, this barrier is centred on the user and can extend upwards to 5 meters around them in a dome based on power.
Neutralising
: a staple defensive ability to deflect an opponents attacks with equal or greater force, whilst listed as a defensive ability, this is used mostly by offensive types as they lack other defensive abilities to avoid damage. (An example is an enemy throws a 10G burst at you, you can meet it with 10Gs or more of your own force to block it, equally you can use a quick succession of 3 lots of 4G blasts, or two 5G blasts to block it.), however a drawback is the greater the magnitude of the forces, the larger the result. The energy does not simply disappear.
Psychic Walls
: a method of creative a psychic wall, similar to a barrier in that it can deflect energy and projectiles, however rather than surrounding the user it is a stationary object. Also, a person cannot move through a Wall unless their G force exceeds that of the wall.
Psychic Armour
: a method of building a passive resistance on your skin and to a depth your internal organs, whilst it cannot withstand as much as an active barrier or wall, it acts as a protective layer of armour which can eventually be worn away.
Masking
*: Generlaly only required by C+ class ESPers, this is the ability to mask your power and effectively appear to have none at all. Useful for evading detection, however effective detectors and high class ESPers can see through this. At a high enough level such as SS+ it is impossible to mask due to passive G force leaving your body.
Healing
*: a method of causing the body of the target to remember their previous structure and reknit and heal wounds at a rapid rate, this however can take a large toll on the users reserves and tires them greatly as it uses up energy equivalent to that of the wound healing naturally.
Regeneration
**: similar to healing but purely user only, it makes the users own body heal at a faster, albeit not immediately noticeable rate.
Breaks
(Breaks are limited to A+ Classes only.)
Breaks have their own category, as they, whilst a purely offensive ability rely on a different method of combat. All ESPers have a natural resistance to psychic attacks, this layer runs across the skin and is a subconscious shield and is the accumulative G energy you have over all, as you use more G energy, your passive resistance lowers. A set of abilities were developed that deal with dodging around this resistance, these are called Breaks and they are sorted into category.
Breaks as a whole deal primarily with skin to skin contact, as such the user risks as much to the victim due to the potential of counter-breaks. A break involves channelling your raw psychic energy through the opponents skin, as such this avoids the natural resistance.
Bone Break
: A generic and aptly named type, this is usually used as a forceful manoeuvre in close combat to hamper an opponents mobility, by using a break on an arm or leg it drastically lowers their combat effectiveness, arms are required to make physical gestures to release energy (excluding Omni-abilities and defensive abilities.) and legs are used for mobility unless the opponent can use levitation or teleportation.

Mind Break
: A break aimed at the brain, due to the skulls natural thickness and the source of ESPers energy, it is heavily defended, however it can cause disorientation and on a weaker opponent, out right kill them if you can overcome both the psychic and natural defenses.

Heart Break
: Effectively the most deadly and difficult to use, the Heart break effectively shocks the heart, killing the victim. However due to the nature of it, unless the victims defenses are shockingly low, as in the case of non-ESPers, the Heart break can be very ineffective. As grabbing the actual heart, without the victim already being dead is difficult. - However out of all the shocks, including the System Break, this one is the most lethal if done correctly.
System Break
: Due to the ineffective applications of the Heart break, the System break was developed, this is done by overloading the nervous system of the target into shutting down and simultaneously attacking the entire structure of the internal organs. Unlike the Heart break, the System break only needs general physical contact, however open wounds are best for it. It needs longer exposure than most breaks and is usually used as a finisher, the down side of this collateral damage is that if the ESPer is not fully sure of his abilities, or the opponents defenses are too high. The entire break rebounds on the user.
There are numerous ways to administer these, and different forms of Breaks, however all require physical contact at the minimum.
---

So Where Is This All Leading?
The general plot will be centric around the Zero Subjects, there is a finite number which will be decided upon based on the number of applicants to the Roleplay, however they are not to be the only form of player involvement. The general story will follow that of years after their escape, some integrated into life, others trying to escape it but otherwise to put it bluntly. They become hunted again, some of them may hunt the others. Regardless you have several options to choose in regards to characters, some with more options available to them than others.
Zero Subjects - The 'main' group, in regards. Their actions will reflect upon the other groups in some way.
The 'Corporations' - The groups whom via means will attempt to capture OR kill the Zero Subjects, there are two Corporations of note and both... don't like each other.
Primus: It was Primus who funded the Zero Subject developments, however they do not have the information to duplicate it (Yet.), their main goal is to capture, not kill the Zero Subjects and their aims are mainly military, meaning even if they only want to capture them, they would not worry about wrecking towns and cities to do so. After all, its only 'mere civilians'.
Shroud: Shroud originally developed the "Test Tube" soldier when cloning was fully developed, Shroud is also much more cut-throat corporation which got to its position through murder, theft and other under handed means, their goal is to kill the Subjects and will not stop to do so. They deploy several prototype bio-weapons to the field in vein of doing just that.
Within these we also have:
The 'Experiments/Prototypes' - The Zero Subjects weren't the only experimental group, as such you can have varying results such as super powered offense but no defense 'at all', strange power developments, characters with major trade-offs such as severe disabilities for extra powers and so forth.

The Bioweapons - These are clones with rudimentary intelligence and a HIGH amount of ESP power, they are usually controlled via telepathy by an assigned 'task master' and are exclusive to Shroud.
The EPC - Whilst still 'after' the subjects, the EPC are the ESP Law Enforcers, they will attempt to fight off the corporations - however their reasons for capturing the Subjects is purely academic or to enrol them into working for the EPC.
The Mercenaries - An independent bunch (from varying groups), whom may work for or against the Zero Subjects based on their own motives or the pay check involved.
Please consider that your character does not have to be an ESP from these, or an ESP at all. Civilian ESPs, Civilians in general, scientists from both the EPC and the larger corporations. Officers, the guys who run the damn things after all! Those ideas are also open.
Now please also note, I plan to restrict the levels of power available at the beginning on the Zero Subjects up to C level and everything else up to A level, this is to cause balance and to make people think. Whilst the Subjects may have to fight or want to fight, running away for the most part will be a priority. Survival, is what matters.
---
Roleplay Rules!
1. Respect the forum rules, keep things pg-13 for the younger RPers and viewers.
2. No Godmodding, simple as.
3. You are requested to post a character sheet and have it APPROVED before posting in the IC thread. (from below.)
4. no OOC in the IC thread, contain all OOC within the OOC thread if you will, THIS IS YOUR WARNING.
5. Activity, I expect regular posting - atleast a post every 2-3 days.
6. Post Length, minimum of atleast THREE paragraphs, literacy is a plus. I do not joke with this, crappy posts will get you removed.
7. Inactivity, PM me or post in the OOC thread if you'll be inactive for a period of three days or more please.
8. Have fun!
9. Found something missing, want to add it? post here or PM me about the idea and we'll discuss it, don't be afraid to try and add something, worst that can happen is i'll say no.
---
Code: Select all

Name: (For Subjects, the last name is respectively chosen by the subject even though they lacked parents.)

Alternative Name: (If you are a Subject, you will of had a number assigned from 1-9, a corporation ESPer may have a code name to work under, a mercenary may have a calling name and experiments will also have a code number or name to work by.)

Gender:

Age: (All subjects are 18, this is based off of the time span since their creation, escape and time in the real world.)

Faction: (Subject/EPC/Corporation -specify which-/Mercenary/Other - Describe/Explain)

ESP Type: (Offensive/Defensive/Balanced/Task Master - Refer to information on Shroud about this.)

ESP Level: (Refer to Chart.)

Abilities: (State abilities, created abilities need to be defined, explained and given logical reasoning/examples.)

Appearance: (Pictures are acceptable aslong as you provide a basic text based description as well.)

Personality:

Bio: (All subjects endured the first twelve years of their life inside the white walled rooms of the test lab and location they were created in, leaving them 6 years to adapt and earn their own experiences. Give an overview of those 6 years and if you want, how they personally went through the first 12.)

Anything of Note: (anything you feel you need to add)
---
Name: Michael Nix
Alternative Name: Subject Zero
Gender: Male
Age: 18
Faction: Subject
ESP Type: Offensive
ESP Level: C - 18 G
Abilities:
Neutral
Telekinesis
Levitation
Telemovement

Offensive
Psyche Wave
Erasers
Burst
Omni-Burst

Defensive
Barrier
Neutralising
Masking

Custom Offensive
Tank Buster / Burster
: The concept lies in a traditional burst, however the detonation on impact is delayed and the frontal force is heightened. Rather than exploding in exterior contact, the psychic force is forced into the target and explodes internally. Impractical use on other ESPers of equal calibre, primary use is against objects and vehicles.
Burst Flare
: Unlike a single burst which is aimed directionally by the hand. The Burst flare is a 360* spherical attack all around the user, a good area of attack tool. Downside, power usage.
Gravity Cannon
: (Future Ability), based on the Eraser, as the beam is fired, telekinetic power forces nearby objects and people towards the beam, increasing its destructive potential and accuracy. Downside, power usage.
(Ability List Prone to Updates As Imagination Develops Them)
Appearance: Michael is of a man of average build, with average muscle mass, one who could hold his own in a fight but equelly not a fighter at heart, he has dark brown hair which runs down below his neck, with a long fringe pushed to one side, dangling close to his right eye, his eye colour is that of a faint gray and he has a youthful and energetic facial appearance. His clothing is generally quite casual, with loose jeans and a large belt to hold them at the waist, he also generally wears short sleeved, open free spirited shirts like those surfers might wear.
Personality: Michael can be what some call a free spirit, after release from his 'incarcaration' as he calls it at the labs, he seems of taken to the world and what it offers, never one to say no to anything, he always seems to enjoy riding on the edge, at times to peoples annoyance, but a knowing person, often cuts his antics short if it is at the cost of others. Despite this, he is a caring person and quick to act by nature and those close to him fall under his protection and within combat he can be merciless and somewhat cold, as he treats such threats as a danger to his freedom.
Bio: Assumed to derive from a test tube, the other subjects were Michael's closest thing to family, each one a unique blend of genes in the attempt to further develop the most recent and startling human genetic evolution - ESP. However, such methods of garnering information from out right butchery of the subjects and their kin did not go un-noticed to the EPC - Earth Psychic Committee. The labs were shut down and the subjects were dispersed into the population, those whom were stable enough anyway, those who had sadly developed mental distress from their incarceration were no doubt put to rest. Raging psychics in the public would do naught but good.
With this, Michael became a free boy, to grow into a man as years passed. And as his grew so did his mental capacity to manipulate his ESP, Michael spent much of his time exploring his capacity and under tutelage at one local ESP academy, it became apparent by his "grab the bull by the horns" approach to life that his natural development would be fast paced and offensive. In became clear through examination and testing that he was an offensive type and would be powerful at that, if he lived long enough. He was the type to go all out with little regard for personal safety which curtailed his battle style to that of 100% til the end.
As his brief, but fulfilling training passed, Michael used a rather abundant offer made to him by the EPC. He would inform them of his own development in return for a credit account on their payroll, with that in mind and his sharp wit he began world travels in hopes of finding answers to questions he didn't have and perhaps begin to understand his own existence a little bit more.
Anything of Note: Michael is always found with a skateboard strapped to his back, as if its a habitual item of his life.
Accepted Profiles:
Subjects
Myself
Saken
Myrin
Zael Arkan
CriminalMinds
Kytes (Also in EPC)
EPC
AzricanRepublic
Kronos
dinocular
Parabola
-reserved spot for Riverstyx777-
Primus
Pride
Conumbra (x2)
Fluesopp
Shroud
Ottoman
-Reserved spot for Black-Pentagram-
Ghaarme
Maestro
Freelance/Merc
Parabola
Gabriel_Whist
Lamentations
European Government - New European Alliance
Combatant876
Civilian/Other
Toxlind
ALL ACCEPTED PROFILES SHOULD BE MARKED WITH:
Code: Select all

[center][color=#00FF00][size=150]Alvaron : ACCEPTED PROFILE[/size][/color][/center]