Here you will find basics and all those itty bitty fragments of information you were too afraid to ask about!
Please don't be afraid to add or comment or inquire!
Class Basics
Each student will be required to take Kinesis Study and attend twice weekly.
New students will have the option of attending Adjustment 101 however often they please.
Electives are botany and history, and once chosen, must be attended.
Every Wednesday is Ceremony, attendance is mandatory, as well as black garb.
Friday to Sunday is free time for students, as well as any time between classes and Ceremony.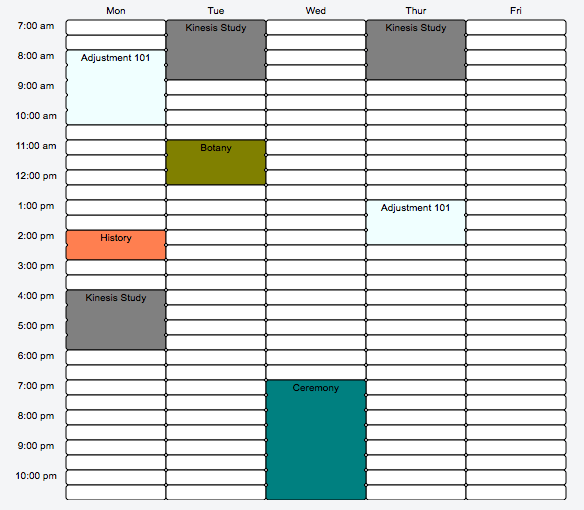 Course Descriptions:
Ajustment 101
Engineered to help students adapt to the craft and lifestyle, this course secures accurate placement. It comes highly suggested for new students and those who are having trouble habituating themselves with magic.
Botany
The study of plants, potions, their uses in both magical and plain realm. This course is geared for those who are willing to go beyond the boundaries of their domestic power and enlist the help of nature and its properties to excel in their craft.
History
A briefing in witchcraft and its lineage.
Kinesis Study
A class instructed by Miss Cordelia until further notice, primarily directed to ensure control over mental capacity and its faculties. Here, students will learn their elements, how to steer them safely, and acquire new skills. Please refer to the
'Gift List'
for any further questioning.