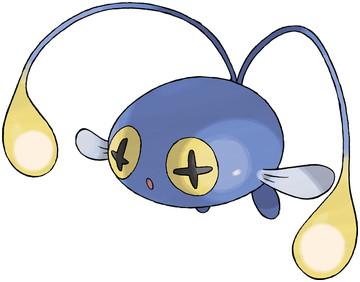 "Chii"
Female Chinchou, level 25 (water, electric)
Ace started his pokemon adventure with "Chii-chan" at his side. Gullible and clumsy, Chii is a warmhearted pokemon who enjoys making new friends and mimicking others. While at home in an underwater environment, Chii is curious about the world above water and is easily distracted. She can get by on land with her stubby little legs, but she loves being carried around by people.
Ability:
Volt-Absorb
(Heals 25% HP when hit by an Electric-type attack. Therefore, the user does not take damage from Electric-type moves.)
Moves:
Supersonic
(normal)
Bubble
(water)
Thunder Wave
(electric)
Flail
(normal)
Confuse Ray
(ghost)
Water Gun
(water)
Spark
(electric)
Take Down
(normal)
Ice Beam
(ice)
---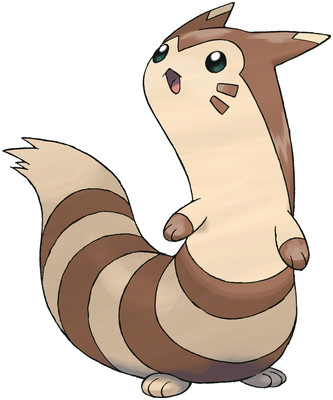 "Sven"
Male Furret, level 20 (normal)
Sven was one of the first pokemon Ace caught, way back when Sven was still a Sentret. Sven is often a prankster who enjoys playing around with others, but he is brave and intrepid in times of crisis. He is incredibly quick on his feet, able to quickly get in and out of danger faster than most pokemon.
Ability:
Keen Eye
(The wielder's accuracy cannot be lowered.)
Moves:
Scratch
(normal)
Quick Attack
(normal)
Defense Curl
(normal)
Forsight
(normal)
Fury Swipes
(normal)
Helping Hand
(normal)
Dig
(ground)
---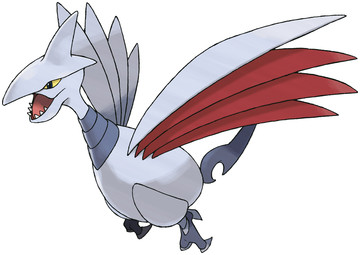 "Lorica"
Female Skarmory, level 20 (steel, flying)
Tall and daunting, Lorica is slow to trust people she doesn't know but overly protective of those who have earned her trust. Lorica is able to carry Ace on her back while she flies through the skies, but it is difficult for her to attack wild pokemon while doing so.
Ability:
Sturdy
(If the wielder is at full HP, it will survive any attack. OHKO moves will fail.)
Moves:
Leer
(normal)
Peck
(flying)
Sand-Attack
(ground)
Swift
(normal)
Agility
(psychic)
Fury Attack
(normal)
Feint
(normal)
Fly
(flying)