---
---
---
---
Name: Lila
Alias: Ice Queen
Age: 104
Place of Origin: Stara Zagora, Bulgaria
Nationality/Ethnicity: Bulgarian Romani
Species: Vampire
Attitude Towards Humans: She doesn't have any particular care for humans and doesn't bother forming attachments to them. Still, she does recognize the rather obvious need that Vampires have for them. She maintains a professional relationship in caring for the humans she is charged with in the way that farmers care for their animals.
Time With Coven: 57 years
Occupation: Personal Assistant to Leotychides; She generally helps the liaisons. One of her main duties given to her by Leo is overseeing the mental and physical welfare of the humans in their Coven.
Text Color:

Orchid – D15FEE


Personality: Lila has a great amount of respect for her elders and is quick to learn the formalities, carrying them out flawlessly. She doesn't care for much in life outside of luxury and survival. She's known among the men and women around her as "Ice" because of the way she tends to ignore people that serve her no purpose. While she does seem to always carry a professional air about her, when she finds herself off duty and around friends she trusts, she can be quite a party girl. She is rather traditional and, while she's adjusted to the new decades as they come, tends to still keep that old world gypsy flair about her.
Short Bio: Lila was born to a gypsy troupe that traveled throughout Bulgaria. She was an only child and she was always very clever. However, she was disciplined by her parents quite often for her rebellious nature. By the time she was eleven her parents had straightened her out and turned her into a proper young lady. And by the time she was twelve they had married her off to end a feud with another family. She didn't mind so much, not thinking that there was anything else for her. She was an exemplary wife, though. Things went south in 1933. She was twenty-three years old when she was captured with her families and sent to a concentration camp. She spent three years in Auschwitz before her saving grace came in the form of fangs. She had managed to escape with hounds on her tail. In a blur, she found herself being attacked by an unknown figure before being left for dead. She didn't die though. She found herself going through a very painful change and didn't know how to handle it. That was when Leotychides appeared. He took her in and helped her through her Change. He wasn't her Maker but he still treated her as though she was his own Progeny. She followed him wherever he allowed and soon found herself with Caius' Coven, helping Leo with whatever was needed.
Name: Jacob Worthington
Alias: JW or Jake. He isn't one for "Code Names" but everyone in the Coven calls him The Yankee anyways.
Age: 171
Place of Origin: Jackson, Mississippi
Nationality/Ethnicity: American
Species: Vampire
Attitude Towards Humans: Jake, like most Vampires, doesn't care for them. He sees Vampires as an evolved and elite species of being and humans as beneath them. Since Changing, he has never formed an attachment to any human. He does not wish them ill nor does he have any desire to torture them for sport or entertainment. He simply has no particular want to make friends with any human that he does not expect himself or another to Change. His relationship with them is professional and he loses no sleep in killing those that he must... Unless it's a child. He has a weak spot for children.
Time With Coven: 39 years
Occupation: The ever charming JW is employed as a Liaison Specialist for the Coven and a bartender for the club.
Text Color:

DarkGoldenrod - #b8860b


Personality: JW is and has always been quite the charming fellow. He tends to know exactly what to say to make people give him information and is rather talented with negotiating. He considers himself to be very cultured and makes it his business to know all that he can about the people around him. He's been called "nosy" before but it doesn't bother him. He has a hard time trusting people at the drop of a hat. He often surrounds himself with fledglings as way of keeping on his toes and keeping up with the rest of the world. He knows all too well that he has trouble getting his head out of the past, though many younger women seem to find this more attractive.
Short Bio: He was born to a wealthy family, his father owning a rather large plantation in Jackson. He was raised to be a refined Southern Gentleman and never had any problems getting his way. However, when he began exploring his sexuality with the field workers of both sexes, his father began to beat him for it. Determined to "help" his son, Micah married Jacob off to a young woman when he was seventeen. Marie was not born of wealth, as Micah had planned for his son's wife to be, but she was considered the prettiest woman in all of Mississippi. He had hoped that her beauty would keep his son from continuing with his sexual deviance. Jacob fathered five children – four boys and a girl – by Marie and did his best to keep them happy and provided for after he inherited his father's land when Micah died. However, he continued carrying out achieving sexual conquests with his family's slaves. Marie was both devastated and disgusted when she came home early from church on a Sunday to find her husband at the center of what appeared to be an orgy involving several of their male and female slaves. She kept her mouth shut for some months, not letting on that she knew. However, she eventually went mad because of it and killed all but their two youngest children. Jacob killed her for it before realizing what he had done. In shame and fear, he freed his family's slaves, sold all that he owned, and ran away with his two children, Jeremiah and Clara. They moved to England where they started anew only for their world to be turned upside down. Jacob was walking home one day when he was pulled into an alley and attacked, Changed soon thereafter. After having disappeared for two weeks, he returned to remove his children from the orphanage they had been sent to. Again, they ran. He was grateful that his children didn't see him as a monster, raising them as normal. When the twins turned seventeen, he Changed them both and they began exploring the world together until they happened upon Caius and entered into his Coven.
Name: Unknown
Alias: X
Age: 572
Place of Origin: Cairo, Egypt
Nationality/Ethnicity: African-Egyptian
Species: Vampire
Attitude Towards Humans: X seems to have care for humans and prefers that the ones they recruit to be ones who have no friends or family to their names. He cares for the Coven's humans as a father would for his children. Though the majority are adults he still attempts to "raise" them, seeing as many of them still act like children. Other than them, he doesn't seem to care too much for humans and sees the majority as lost causes serving only as food.
Time With Coven: 104 years
Occupation: X is a Liaison that mostly works with taking care of the Coven's brood of slaves and pets. While in Blood Bath on work hours he is a musician, playing the harp.
Text Color:

DarkKhaki - #bdb76b


Personality: X is a very mysterious man that doesn't ever seem to talk about his human life. He is more than willing to speak of what he has seen since his eyes became red. He is a man who has seen the world, the good and the bad. He isn't as old as most and is a child compared to them, but he does hold some seniority. He enjoys sharing his wisdom and promotes peace within the Coven, often wishing that some of the members weren't so violent. His body is covered in scars and asking him about them and his human life causes him to get really tense. He's a gentle giant that seems to always have a kind smile for everyone.
Short Bio: ...Nobody really knows much about him except Caius. All Caius knows is that he was a slave in Egypt, liberated and then abandoned by his Maker.
Name: Iman
Alias: Buddha
Age: 649
Place of Origin: India
Nationality/Ethnicity: Indian
Species: Vampire
Attitude Towards Humans: Iman is a very kind man and extends his love to generally everyone. He does not see humans as beneath him and has quite a few human friends.
Time With Coven: 85 years
Occupation: Other than being a Liaison, he works as an event manager for the club.
Text Color:

DarkOliveGreen – #556b2f


Personality: Iman is by far one of the kindest, if not the kindest, Vampire you'll ever meet. He always has a sweet smile and kind word for everyone. Even humans. He's not exactly the bashful type and is open to discussing generally any topic and has no qualms with answering even the most extreme of personal questions that even total strangers might ask him. He is a known pacifist, something that is looked down upon by the majority of his Vampire peers.
Short Bio: Iman was born to a small family that traveled a lot; His parents never stayed in one place longer than six months, allowing him to see a lot of his country. However, they never left the borders of India. They were content with being ignorant to what was going on in the world around them, staying out of political issues and claiming no sides. However, he was a bit of a rebel as a child and wanted more. He was sixteen years old when he packed his things and headed out on his own. He was in a tavern, trying to find a ship to take him anywhere out of India, when he overheard a group of men complaining about needing a new navigator. He had been blessed! Iman was very knowledgeable about navigating by the stars. He had never stepped on a boat before in his life except to fish but that didn't stop him. He found himself working as the navigator of a pirate crew. He had many years serving with them until he was finally the Captain. He was thirty-two when his ship was attacked. They had brought aboard a young man who had been floating on driftwood. However, he wasn't in need of help. Before he knew it, his entire crew had been reduced to corpses and the angel faced boy was at his neck. The boy explained that he needed a partner to travel with and heard that Iman was just the man he was looking for. Iman fought with his Maker for a few years before accepting his fate and the two became lovers. They slaughtered everyone that got in their way and built up a reputation. However, Graham went too far when he began to slaughter children. Iman was forced to kill him and spent centuries in solitude, trying to find peace. He found peace in Buddhism. After traveling alone, spreading love and peace and knowledge to those who he thought would benefit from it the most. He was picked up by Caius after the older Vampire recognized his ability to put humans at ease, making them more willing to his feeding.
---
---
---
---
Name: Eret Eretson III
Alias: Er (Pronounced as "Air")
Age: 1,231
Place of Origin: Iceland
Nationality/Ethnicity: Scandinavian
Species: Vampire
Attitude Towards Humans: Other than children and potential Fledglings, he could care less about humans and what they do so long as their blood is clean.
Time With Coven: 110 years
Occupation: Eret is employed by the Coven as a Sentry and he works as a bouncer for Blood Bath.
Text Color:

DarkSlateBlue - #483d8b


Personality: Eret is not the guy you want to mess with. Despite rumors, he has never raised hand nor sword to any woman or child, nor has he ever killed a man that didn't deserve it. He's a relatively easy guy to get along with though he is extremely intense and can be very... Old school. He's been described as obsessive for his... Well, obsessive nature to attach to people. He often goes "too far" when defending the people that's sworn to protect, having once beheaded a human blood slave for getting too mouthy with Caius for his liking. Still, he does have a soft side even if he doesn't show it to a lot of people. He's loyal to the death and generally has little regard for his own life when it comes to the safety of his friends. He's also extremely religious despite others attempting to sway him.
Short Bio: In his human life he was a Viking and enjoyed a very luxurious lifestyle when he wasn't out sacking cities. His father raised him to be an honorable man and a great warrior worthy of Valhalla. He was left on his own as a young man of twenty-five when both of his parents died in battle after a much larger army pillaged the village that they were living in. Eret fought with grace and honor but was left to die. As the army feasted in their hall that night, a mysterious figure swept in and began feeding on him. There was an intense amount of pain before he opened his eyes and saw what he believed to be a Valkyrie smiling upon him. She said a prayer for him and wished him safe passage into Valhalla before disappearing into the night. But he didn't die. For a week he went through intense pain and found himself feeding on the blood of those that had died around him. He knew what Vampires were from stories but he had never believed them to be real. Pleased with his new strength, he hunted down the army that slaughtered the village and plowed through them, devouring them all with ease. After that, he spent his life searching for that woman. He had never found her but he had heard whispers of a woman matching the description within the Vampire community. He hasn't stopped searching for her even after joining Caius' Coven. He tells no one of his search and instead waits patiently, scanning every face that comes through the door.
Name: Darren Michaels
Alias: DJ Wings "Because I get you high with my beats."
Age: 73
Place of Origin: San Francisco, California
Nationality/Ethnicity: American
Species: Vampire
Attitude Towards Humans: He holds no discrimination towards them and doesn't see himself as any different than them with the few obvious exception of diet, lifespan, and strength.
Time With Coven: 20 years
Occupation: He is among the Sentries but is also a DJ. He manages to survey rooms for trouble from his booths.
Text Color:

DarkGreen – 006400


Personality: Darren has an infectiously cheery smile constantly plastered on his face. He lives for music, though only that within the electronic genre. He doesn't really seem like the bouncer type because of his attitude but you don't want to piss him off. He loves to drink and surround himself with pretty faces and a kickin' bassline. He's a known blood-drug addict and tends to favor those with heroin and PCP in their systems. Still, he's a great guy to have around for a party.
Short Bio: In his human life he was always in and out of jail for fighting. His mother raised him alone after his father took off when he was only seven years old. After that, he did his best to take care of her. Still, he hit a rebellious phase in his teen years. His mother tried to reign him in, fearing that as he grew older he would leave her as his father did. Not one to have his independence taken, he began to leave the house more frequently and stayed out later. He got into fighting, drinking and drugs. When his mother grew ill he got himself looped into a local gang to make enough money to pay off her medical bills. His greatest regret is that she died of a heart attack when he was put into federal prison on murder, assault, and drug charges when a deal went south. He was twenty-one when he entered prison and thirty-four when he got out, leaving with a passion for music – the only thing that kept him sane while he was locked up. He was picked up by a Vampire by the name of Erica and the two were very much in love when she Changed him. However, their time was short. She died after ingesting the blood of a drug addict at Darren's insistence that it would be fun to get high. However, unlike him, she didn't have the system to handle it. He carried that regret with him for many years before being taken in by James and given a job and position within the Coven of Caius at Blood Bath. He moved from Fledgling to Sentry within three weeks after staking a Vampire that had threatened Caius' life, proving his loyalty.
Name: Abraxas
Alias: Brax
Age: 27
Place of Origin: New York City, New York
Nationality/Ethnicity: Grecian American
Species: Human [For Now]
Time With Coven: 3 years
Occupation: He is currently working as a bartender, though Leo intends to have him work with the Sentries soon. He works in tow behind Eret though he is just a Fledgling still. Though he hasn't been turned yet, Leo treats him as though he has been.
Text Color:

SteelBlue – 4682B4


Personality: Brax is a rather amiable young man and quite a hopeless romantic. He flirts with danger by getting too cozy with women that are often times taken. He isn't afraid to have people think ill of him for being in touch with his sensitive side. Why? Because he's also not afraid to bust someone in the face – human or Vampire – for bothering him. He's a bit reckless that way and never seems to think of the long term ramifications for his actions, living purely for "the now". Still, he's loyal to the very end to the people that cares for.
Short Bio: Having immigrated from Greece with his mother and father to join part of their family when he was only five years old, he had a tough time growing up. After his father died of lung cancer when he was twelve his mother disowned him when he was only sixteen after having found him sleeping with his cousin. He protested that they were only cousins through marriage and that his "aunt" wasn't even his aunt. His father was adopted and had no blood relatives left alive. It didn't matter to her and he was soon thrown out. He got into a lot of fights since then for being a bit on the sensitive side. This grew with him into his older years and he found himself in many more fights, usually over falling into bed with all the wrong women: The not-so-single kind. He's been in and out of jail a few times for these fights and has served a number of hours of community service. The only thing that kept in out of jail was his silver tongue. And he seemed to find a way to always wind up with a female judge that he... wooed prior to his trial. He is a descendant of Leo, something he found out when Leo bailed him out of prison when his luck ran out. He's now working alongside his ancestor with hopes of joining Caius' Coven. He writes to his mother often though she doesn't much write back and declines all of his offers to visit or send money, returning all of the gifts and money that he sends her.
---
---
---
---
Name: Michelle
Alias: Hex
Age: 344
Place of Origin: Salem, Massachusetts
Nationality/Ethnicity: British American
Species: Vampire
Attitude Towards Humans: She holds herself far above humans and sees them as nothing more than toys and food. She often preaches that few are worthy of being Changed anymore.
Time With Coven: 3 months
Occupation: She is a Fledgling training to be a Sentry but also serves as a bartender and a waitress, allowing her to keep an eye on things while moving about.
Text Color:

FireBrick – B22222


Personality: Michelle is an odd thing. She refuses to shake the belief that she's a real witch and attempts to convince everyone else of the same thing. She often reminds the younger crowd, born of the current decades, of the cliché goth kid in school. It earns her a bit of teasing but it's no sweat off of her back because she later goes and "hexes" them. Still, she's a kind person if you can get past her often irritating tendency to fulfill every Vampire and Witch cliché ever created. She isn't afraid to put her hands on people when she gets upset. She often has to be reigned in because she lacks respect and discipline. She is often chastised by Lila for talking back to Leo and Artemus.
Short Bio: A survivor of the Salem Witch Trials, Michelle has essentially been on her own since her husband was hanged centuries ago. Unlike many who were charged with witchcraft in Salem, she owned up to her practices and "cursed" the entire town for hanging her husband, murdering innocent people, and lying for personal gain. She was thirty-four when she was hanged. Nobody dared linger around her body as it was left at the gallows as a message for others. She didn't die though. She managed to weakly hold on until her body was stolen in the night. Her Maker was also a self-proclaimed Witch who mentored her before leaving her after ten years. Michelle ventured across the world for many centuries, making a name for herself. Some superstitious Vampires believed in her but most thought that she was just plain crazy and kept her around for a laugh. She has made another reputation for cracking skulls of people who laugh at her. She was recruited into Caius' Coven a few months ago despite her reputation as the Crazy Witch Lady.
Name: Amelia Tierney
Alias: Frost
Age: 57
Place of Origin: Los Angeles, California
Nationality/Ethnicity: Dutch American
Species: Vampire
Time With Coven: 2 Weeks
Attitude Towards Humans: Frost doesn't hate humans. She doesn't love them either. She just doesn't like people in general, whether they've got a heartbeat or not.
Occupation: She's a fledgling within the Coven but she's been set up within the club working as a waitress.
Text Color:

Purple - #800080


Personality: Sarcastic and sassy, Frost takes no shit from anyone. The one person she cares about other than herself is her daughter. She doesn't like to take orders but she does recognize authority - She's always got an attitude about her when she does take an order. She's an extremely fashionable woman and the one thing you don't want to do besides mess with her daughter is mess with her shoes. It is possible to earn her loyalty, though it takes a great deal of hard work. Once it is earned, you'll have a scrappy fighter at your side. [*Partially based upon Pam de Beaufort of True Blood/The Sookie Stackhouse Novels]
Short Bio: Born in Los Angeles to an amateur model and a struggling artist, both of them Dutch immigrants, Amelia knew what it was to struggle. Her parents refused to get "real jobs", sure that they'd be famous one day. But they both died with only Amelia knowing who they were. She was a pretty girl growing up under the care of her adoptive mother, put through a number of modeling and dance classes. She succeed far more than her mother ever had though she was never exactly an A-Lister. She fell in love when she was just eighteen, like so many do, with an older man. A much older man. Her aunt frowned upon her decision to date the thirty year old and proceeded to disown her. Amelia moved in with her lover and he took her to new heights. By twenty, she was on the runway. He paved her way to glory and brought her money. They lasted many years together. And then the impossible happened. The thirty-nine year old woman found herself pregnant with the daughter of the fifty-one year old man. She was overjoyed at the thought of being a mother... But he wasn't. She began to find herself growing suspicious as he stayed out later and later. Finally, she came home and found him in bed with a much bustier seventeen year old ingenue. The two had a fight as he revealed what she had feared: He didn't want her anymore. He wanted someone young, someone fresh. Someone who wouldn't be tied down with duties of being a mother. So, she left him. She had him banned from coming into the maternity wing while she was giving birth. She's never let him see her daughter, Natalia. Then, one fateful night, someone broke into her small apartment. Before she had the chance to call the police, she was attacked at the neck. The Vampire who turned her, Jacara, turned out to be quite a fan of hers and wanted to keep her as her own personal Barbie doll. She had waited a few years for Amelia to get back into shape, allowed her to raise her daughter. She forced the forty-five year old woman to give up her five year old daughter to her aunt before taking her out and teaching her to hunt, feed, and find clubs. It took Amelia a few months but she mastered it quite easily. Once she had, she staked her Maker in her sleep before retrieving her daughter. She raised Natalia in darkness, keeping other Vampires away from her precious child. She grew cold and learned easily to hate people, seeing more bad than good. But her daughter was the only light in her life. When Natalia had turned seventeen, she Changed her. It was the only thing she wanted for her birthday and she couldn't think of anything she wanted more than spending eternity with her beautiful daughter. She called up an old friend, James, and took up his offer of joining Caius' Detroit Coven.
Name: Natalia Tierney
Alias: Natty, though she is affectionately called "Bubbles" by many of the older Vampires.
Age: 17
Place of Origin: Los Angeles, California
Nationality/Ethnicity: American - Dutch/Colombian
Species: Vampire
Attitude Towards Humans: She doesn't discriminate that much but she has been taught that humans are food.
Occupation: She, like her mother, is a Fledgling with the Coven but works as a DJ under Darren's tutelage within the club and is hoping to be a performer.
Text Color:

PaleVioletRed - #DB7093


Personality: She's got a big heart and a big smile to match her baby face. However, don't let that fool you. She's got as sharp of a wit and tongue as her mother and she isn't afraid to get confrontational with someone. Still, she knows how to handle people well enough to get her way without getting snarky or violent. She's good company to have and enjoys making people smile. She can be a bit of an attention whore though.
Short Bio: [See above, Amelia's bio]
---
---
---
---
Name: Malcolm Wire
Alias: Smiles
Age: 22
Place of Origin: Phoenix, Arizona
Nationality/Ethnicity: American - Native American & German
Species: Human
Attitude Towards Vampires: He doesn't mind some of them and gets along well with them until they get too handsy. He doesn't fight back because he knows it's futile.
Occupation: He is a blood slave, unclaimed.
Text Color:

#8B4513 – SaddleBrown


Personality: He's a fairly nice guy and manages to get along with most people. He doesn't exactly stand out and considers himself to be rather average, considering the people that surround him.
Short Bio: There's not much to say about Malcom. He dropped out of high school when he was sixteen and ran away from home to go on a never ending roadtrip with his girlfriend. His parents, ashamed of him, never filed a report. After his girlfriend left him when she realized that his nomad, manchild ways would never change. He wandered on his own for a while before making his way to Chicago. It was there that he was seduced by Lila and found himself working shirtless in service to his new fanged providers.
Name: Jessica Rynard
Alias: Mouse
Age: 23
Place of Origin: Glasgow, Scotland
Nationality/Ethnicity: Scottish
Species: Human
Attitude Towards Vampires:
Occupation: She is a dancer and an unclaimed blood slave.
Text Color:

DeepPink - #FF1493


Personality: She's a rather sweet young woman. She's a very pliable girl, very naive. She will do anything to make her superiors happy and has no ill will towards Vampires until she is mistreated. She clings to Caius and his Prelates like a child when she is scared.
Short Bio: She grew up in Glasgow but the bright eyed girl always wanted to see more. She decided to get her passport and head to the United States. She had a lot of fun exploring but she wasn't exactly cut out for the real word. She's not really got street smarts and her common sense is a bit lacking. She soon found herself broke and homeless in Chicago. She met a man with a beautiful face and he offered her a home where she'd be cared for... In exchange for her blood. She didn't think about any consequences, only the idea of being taken care of. She accepted and was soon swept into the world of the night.
---
---
---
---
Name: Lucius
Alias: Lucifer – But people who want to die call him "Lucy"
Age: 2,121
Place of Origin: Rome, Roman Republic
Nationality/Ethnicity: Roman
Species: Vampire
Attitude Towards Humans: They aren't worth his time as anything more than food and entertainment. He has Sired only two and that was many years ago. He has no regard for the life of humans, whether it is man, woman, or child. They are weak and stupid and as far as he is concerned, he is their god.
Occupation: Lucius is the Doyen of a small but rather prestigious and powerful Coven. He also has a few other... Investments.
Text Color:
Personality: Lucius is a very classy and sophisticated individual and he has what people these days call "swag". He's all about looking good and having a reputation. This egotistical man lives for the attention of others, whether it is stemming from adoration or fear, so long as he is respected and he leaves his mark. He loves to hear about himself from others, reveling in the stories about him. He doesn't care about anyone except himself. He might pull the savior card with his underlings but he could care less about them and their lives and feelings. He only cares about the benefits that people provide him with.
Short Bio: … Nobody knows except for him.
Name: Thor Calderson
Alias: Blaze
Age: 1,223
Place of Origin: Iceland
Nationality/Ethnicity: Scandinavian
Species: Vampire
Occupation: He is Lucius' source of brute force and battle tactics.
Text Color:
Personality: Thor is, like all Vikings, a very proud man. One look at him and everyone assumes that he is a womanizing bastard who cares only for himself, though they couldn't be further from the truth. He is fiercely loyal to the people he deems worthy and while he can be quite the charmer, this intense relic of a man hides a romantic side. He's a good friend to have and will most definitely smash someone's head in with his foot if a dear friend asked him to, little to no questions asked.
Short Bio: Born and raised in a small city in Iceland, he didn't actually come from a rough and tumble family. His father was a simple fisherman. Thor wanted to be a warrior all his life and his parents held no qualms with his dreams, thinking that he would most certainly honor his family, Odin, and Thor – the very god that he was named for. It was all they could hope for him. He did excellent as a mercenary, fighting and working his way up through the ranks until he was the youngest Viking commander in Iceland at the age of twenty. He was favored by their city's Jarl and sent in his stead to attend a number of diplomatic matters, soon turning mercenaries and sellswords into his loyal army. He was resting the night in another city where he was to speak of peace terms with another Jarl when the city was attacked in the dead of the night. He and his men teamed up with the raiders who were in town but they were outnumbered and outmatched. He lay alongside his brothers-in-arms and innocent men, women, and children. He could hear women and children being beaten and raped by the marauders and he felt that he had failed. His hopes were lifted when he saw through bloody eyes... A beautiful blonde woman. He believed her to be a Valkyrie, dressed as such. She spoke a prayer for him and wished him safe passage before seeming to kiss his neck and then leave. He went through an intense amount of pain before waking and finding a man in black standing over him. Lucius. Lucius took him in and taught him all that he knew, promising to keep him safe and well so long as he swore his fealty. Thor did... But he swore to Odin and himself that he would find his Maker, that beautiful Valkyrie, and his loyalty would belong solely to her.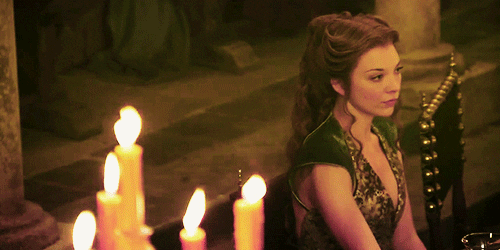 Name: Alexandra
Alias: Catalyst
Age: 1,189
Place of Origin: Wessex, England
Nationality/Ethnicity: English
Species: Vampire
Occupation: She is within Lucius' Coven and serves the purpose of obtaining information that Ianka cannot as well as helping to manipulate others.
Text Color:
Personality: Alexandra is a rather sweet girl once you get to know her and earn her loyalty. She desperately wants to make real friends but is forbidden by her Maker to do so, told that it makes someone weak. To please her Maker, she embraces her manipulative side and puts it to use however he deems fit.
Short Bio: Alexandra was born in Wessex England around the time that it became the leading Kingdom. She was born to peasants and had been orphaned by the time she was only nine years old. She had other family members but none of them would take her in, seeing her as just another mouth to feed that they could not afford. She lived on the streets for some time, stealing what she could, before she picked up the ultimate con game. She stole fine clothes and wandered from village to village in tattered wear, claiming to be a lady of high birth who'd been orphaned by bandits. People would take her in and feed her, give her a room for a few nights and tend to her every need. She was gone before the fourth day and moved on to the next village before any officials could come and catch her in her lie. This grew easier as she grew older and it was evident that she was a beautiful young woman. With her lies, she managed to con her way up to the Wessex crown. However, on the night that she was to be proposed to by the King, she was ousted as a fraud. She was being sent to the chopping block for lying to the King. But, she was saved. Lucius had come to her and freed her from the carriage transporting her, turning her nearby. Since then, she has been indebted to him and has sworn fealty to him, using her skills for his political and monetary gain.
Name: Ianka
Alias: Solnyshko [Sol-Nish-Ka]
Age: 702 years old
Place of Origin: Russia
Nationality/Ethnicity: Russian Romani
Species: Vampire
Occupation: She is within Lucius' Coven and serves as his eyes and ears and steals whatever he can't buy.
Text Color:
Personality: She has no concept of personal space and is constantly in other people's business. She's often switching subjects as quickly as she blinks. Like Lucius, she has little sense of true loyalty. She's never been given a reason to care about anyone except herself, though she does like Alexandra and Thor because they treat her like a little sister when Lucius isn't around. She's sort of the rebellious teen of the group and is often chastised by Lucius for being so immature. She's also prone to taking things that aren't hers.
Short Bio:Ianka traveled across Russia with her family and was always extremely rebellious. She ran away when she was just fourteen after her parents announced that she was going to be married within a month. She valued her freedom more than her family's desires and the gypsy way of life. Because she was a gypsy, she was shunned by the rest of society. People would pay some spare change to watch her dance or to have her read fortunes, but she was seen as beneath them all. She hated living on the streets, often having to fight for her life when she was attacked for conning someone. One day she managed to pickpocket the wrong person. Lucius. He followed the eighteen year old silently after she had stolen his watch from him. He didn't know that it was gone until the next night, having to sniff her out. She was leaving the city when he pulled her into the forest and Changed her. He didn't ask, simply assuming. He promised her that she would never have to take shit from anyone again if she would work for him throughout her eternal life. Indebted to him as the others were, she agreed.