Avatar: Reborn
It has been nearly 200 years since the war between nations. Ever since the great Avatar, Aang, settled this war, the nations have been at peace. Until now. Now a new fire lord has risen to wage war against the other nations and to become the most powerful bender in existance.
---
Yup, short storyline description... oh well, it's all I could think of.
Rules:
1. No Godmodding
2. No trolling (Unless that's how your character is...)
3. Have fun~!
Chara form thingy:
Code: Select all

[b]Name:[/b]
[b]Age:[/b]
[b]Gender:[/b]
[b]Element:[/b]
[b]Appearance:[/b]
[b]Bio:[/b]
[b]Personality:[/b]
[b]History:[/b]
And here are my characters.
Name:
Mizu Yari
Age:
16
Gender:
Female
Element:
Water
Appearance: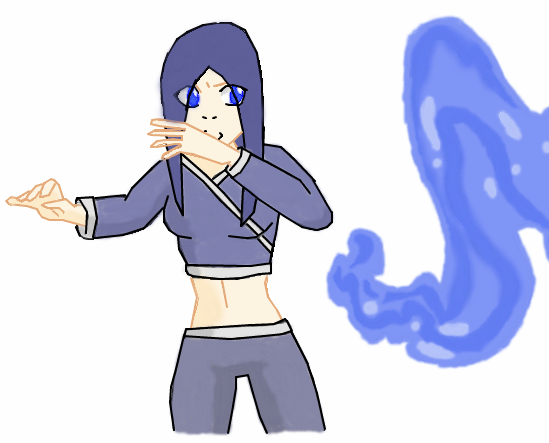 Bio:
Mizu started water bending when she was seven and was extremely good at it by the age of thirteen. She hasn't improved much since then, but she is the best water bender in her village.
Personality:
Mizu doesn't have many friends because of her attitude. She is quite mean and doesn't take kindly to people challenging her bending skills. She can be quite nice and caring when the time comes.
History:
Mizu grew up at the South Pole with her mother and little sister. Her father has been missing since she was about five. She has made it her duty to find him and bring him back to the South Pole.
Name:
Anko
Age:
14
Gender:
Female
Element:
Air (Will eventually learn more...)
Appearance: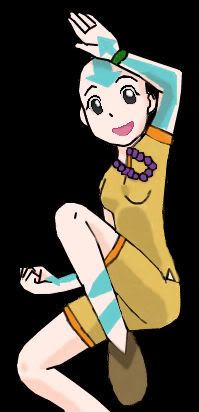 Bio:
Anko lives at the Eastern Air Temple with her grandfather and many other airbenders. Elder Kiroro, one of Anko's grandfather's friends, taught Anko everything she knows about airbending. She wasn't expecting to be chosen as the next Avatar and doesn't think she's up to the challenge of defeating the fire lord. Anko also has a pet
Personality:
Anko is kinda, fun loving and very carefree. Every so often she'll get offended and blow up at whoever offended her, but she is usually very carefree and chillin'.
History:
Anko has lived at the Eastern Air Temple all of her life with her grandfather. Her parents were killed after going off to war against the fire nation when Anko was three.