Character Record

Please post all accepted character to this topic.



Quick links: OOC ▍Maps ▍Cults ▍IC ▍Old OOC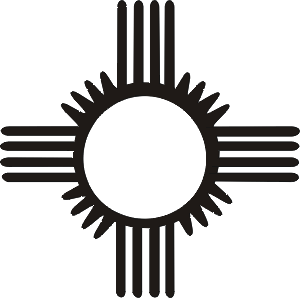 (This symbol stands for, "The New World".)
Feras
Feras, coming from the Portugese term for "Beasts", are mutated human life forms that evenly evolved into a new class of creature. Similar in appearance to the human race, Feras are very differing from them; from things such as thoughts and behavioral patterns to emotional and physical variables, Feras are too diverse from humans to be unified with them under that category.
Feras are, in some opinions, a superior race to the human race. Gifted with the same, glorious intellect of the human mind, Feras are equiped with powers and abilities humans do not posess. Feras average life span easily surpasses a human's by half a century(about 50 years), whereas females live long than males.
Feras reproduce well, showing no apparent signs of extinction. It is estimated that about 500,000 new Feras join the New World annually. Female Feras have offspring younger than what was 300 years prior. It is not uncommon for a 14 year old Feras female to have had a child once. Children of the New World are hardly ever cared for for long periods of time; commonly, a mother Feras will raise her child up until a certain age(usually 4 or 5-whenever the mother feels her child is ready), then lets the child go off, leaving the child to defend and learn for him or herself. It is rare for a mother Feras to keep in contact with her child or children, but not impossible; it is also rare for a child to know the parents of which the child had come from. These lifestyles and choices show the more animalistic property of Feras.
Classes:
Naturals:
Having the ability to control natural resources, such as plants, air, earth, fire, wind, and, in very, very rare cases, the Feras can control one's spirit. (If you'd like this class, please PM.) These Feras are usually Sassins, Strikers or Wendies.
Seducers:
Creatures of seduce, deceit and lies, some have the advanced ability to control a person's actions for a very brief amount of time(like, 30 seconds for a very skilled Seducer). These Feras are usually Serpentes or Wendies.
Titans:
Gifted with strength, speed, agility, etc; these Feras are usually Fenders or Strikers.
Flyers:
Just as the name suggests, these are Feras who are gifted with flight; this comes in many forms, such as having wings, being able to vibrate the body quickly enough for short moments of flight, or the power of air manipulation. They are one of the most common, and are usually Strikers or Serpentes.
Seekers:
Given the ability to see into the future briefly, Seekers are held at high honor in the New World. Seekers are usually Leaders or Co-Leaders, making them always seen in high honor as well. Seekers always have the character of a Leader in them, so it makes sense. It is very rare, but Seekers can also be Serpentes or Wendies, depending on their additional powers/skills.
Raisers:
Given the gift of moving objects with sheer brain waves, this is truly the rarest Feras ability of all. Raisers, like Seekers, are held with a honor of high, and are usually Leaders and Co-Leaders, yet, many more of the men double or replace the role as Head Striker.
Drinkers:
Like the infamous vampire, Drinkers are Feras who have to consume blood to live. These Feras are always gifted with claws and fangs, making them excellent predators. They are usually Strikers, Wendies, Serpentes, Sassins or Co-Leaders.
Savages:
Given the power to control normal animals, Savages usually are also gifted with some type of animal characteristic. Most of the time, Savages are Fenders, Sassins or Strikers.
Emos: Given the power to contort a person's emotions, Emos stem from the old term "Emotionals". They are dark, quiet, and collected, and always have control over a situation; because of this, they are often times Leaders, Co-Leaders or Head Strikers. It isn't common, but they can also be Serpentes, Wendies, or Sassins.
Humans are often labelled the inferior race of the New World. They are the weaker of the two races, and are the rarer race to come by. The human population of the New World is slowly but surely growing extinct due to careless, cruel Feras, the race's unability to care, provide and protect themselves, and their unimmunity to certain sicknesses, such as Sanguis tussim, the dreaded lung infection that causes one to spit-up blood, and other terrible illnesses.
The humans are, however, capable of some useful things besides a food source. Eagle's Stand, a well-known human cult throughout the world, makes sure Feras know that the humans aren't completely feeble and useless. It is rumored that the humans have posession of the cure to the Heat-Lamping menance, which proves them competent in the ablity to continue the studies of science and math. For these things, humans are constantly considered the brains of the new World.
Humans' life spans are a quarter shorter than Feras; the average human male lives for about 75 years, where a female can live up to 80.
Humans do not reproduce well. Few experiments on human females show that their bodies are somehow weaker and less stable than Feras females when it comes to childbirth and carriage. Due to this, some pregnancies result in death for the mother during childbirth or whenever the baby grows too large for the mother's body. It is theorized that the once well-constructed makeup of the female, human body for child carrying has somehow changed over the years, altering the human form yet again in the long run. Due to this, if a male human wanted to conceive a child, it would be wise to seek a Feras female in place of a human.
It is thougth that humans have the more civilized thought-process in comparison to Feras. There are still traces of the human race 300 year ago in the race of today. However, the hardships and tension of the new, barren Earth have taken tolls and strains on humans whereupon new traits, habits, and behavioral developements have occured.
---
Character Sheets:
Feras:
Code: Select all

[left/or right]Image here![/left][b]Name:[/b](Many name themselves)
[b]Age:[/b]
[b]Gender:[/b]
[b]Cult:[/b]
[b]Roles[/b] (Striker, Leader, Serpentes, etc)
[b]Appearance:[/b] [Describe!]
[b]Phobias:[/b]
[b]Goal(s):[/b]
[b]Love Interest:[/b](If any, of course... If nothing, put [i]none[/i].)
[b]Offspring:[/b](It isn't uncommon for a Feras of 15 to have reproduced at least once. Just saying; they all live like animals. Put names/#s/etc)
[b]Siblings:[/b]
[b]Secrets:[/b](Plotting with rivals, running away, something. If nothing, put [i]none[/i].)
[b]Religion:[/b](If nothing, put [i]none[/i].)
[b]Ethnicity:[/b]
[b]Brief Bio:[/b]
[b]Personality:[/b]
[b]Class:[/b] (Unless creating your own class)
[b]Additional Powers/Skills:[/b] (Two max.)

Humans:
Code: Select all

[left/or right]Image here![/left][b]Name:[/b]
[b]Age:[/b]
[b]Gender:[/b]
[b]Appearance:[/b](Describe!)
[b]Phobias:[/b]
[b]Goal(s):[/b]
[b]Love Interest:[/b](If any, of course... If nothing, put [i]None[/i].)
[b]Offspring:[/b](Names/numbers/etc. If nothing, put [i]none[/i].)
[b]Siblings:[/b] (You know what to do.. :P)
[b]Secrets:[/b]
[b]Religion:[/b]
[b]Ethnicity:[/b]
[b]Brief Bio:[/b]
[b]Personality:[/b]
[b]Skills/Talents:[/b]
Rouge Cult Characters
Sumisa Tintin○Co-Leader-Played by Litria Death
Neophyte Cult Characters
Carte Blanche Characters
Eagle's Stand Characters


Maria San○Leader-Played by Litria Death