Personal InformationName:
Phantom F. Harlock
Alias:
Captain Harlock, Space Pirate Captain Harlock
Gender:
Male
Height:
6'1"
Weight:
170lbs
Hair Color:
Brown
Eye Color:
Brown
Race:
Human
Date of Birth:
January 11
Affiliation:
Free Ship Arcadia (Albator)
Noticeable Features:
Eye-Patch covering right eye(Right eye is missing)||long horizontal scar across left side of face
Physical Description:
A tall, lean, man with shoulder length brown hair and hardened brown eyes. Harlock is missing his right eye and bears a trademark scar across his left cheek. Normally carries a Space Saber on his left hip and a Cosmos Dragoon on his right hip. His attire usually consists of a black shirt and pants with tall black leather boots, brown leather gloves, and a collared cape that is black outside and red inside.
Personality:
Harlock is a man of honor and is chivalrous, especially towards women. He is stoic, often a gaze from him is enough to get the point across. Harlock closely values promises and will risk his own life to keep them.
Notes:
Harlock isn't actually a space pirate, the name was given to him by those who saw him as a threat, it was purposed to help make people believe Harlock is evil. Very rarely does he actually pirate things. ||The only law Harlock enforces on his ship is you are to fight for what you truly believe in.
Admin Notes:
There are different versions of Captain Harlock already in place and each are unique-
Original (Only version with white pants)
Arcadia of my Youth (Harlock looses his eye in the middle of this story and it is the only time he is shown to have a lover)
SSX (A sequel to Arcadia of my Youth)
Endless Odyssey (A 2002 sequel to the original series, the Arcadia is green in current and blue in flashbacks)
Galaxy Express 999 (Harlock is a supporting character in this)
Harlock Saga (Aside from the 2013 movie this is the darkest his hair has appeared)
Cosmo Warrior Zero(Young Harlock with both eyes)
Gun Frontier(A Western AU set in 'our world', Harlock has both eyes and a mirror trademark scar)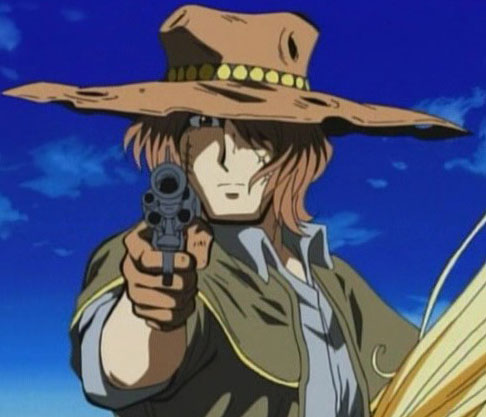 2013 CGI Movie (This is the only version Harlock is immortal in and the Arcadia is soot black)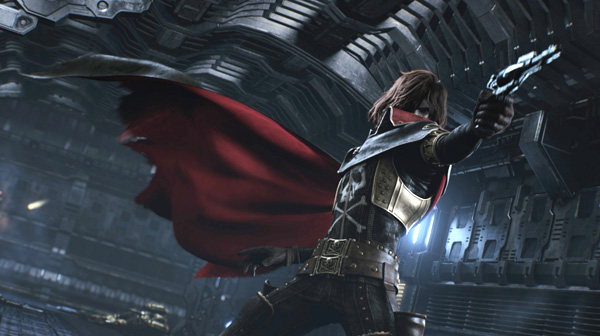 If you would like to have a new story line and adventure then just mention that and a Harlock can be designed for the roleplay. I am unsure how old Harlock is, it is based on the version. I estimate Harlock to be in his early twenties in Cosmo Warrior Zero, 129 in the CGI Movie, his late twenties to mid thirties (Possibly late 30s to early 40s) for the rest of the series variations. Also don't be afraid to ask for information on any of the set variations.
About the Arcadia:
There are two different versions of the Arcadia, a blue version and green version. The version that appears in most of the series and that will accompany any newer variation of Harlock is the green version (Aside from the CGI movie and Cosmo Warrior Zero) Normally the Arcadia has a minimum of 3 Pulser Cannons,1 Pulse Missile Launcher with 8 firing Ports, 6 forward Torpedo Tubes, and multiple different smallcraft in a hanger bay. In the universe the Arcadia is classified as a battleship, with heavy shielding and reinforcement along with two Wave Motion engines. It is a fast ship for the classification and usually has a crew of 41-42 including the Captain, Mr. Bird(An alien bird) and Mii (a tabby kitten).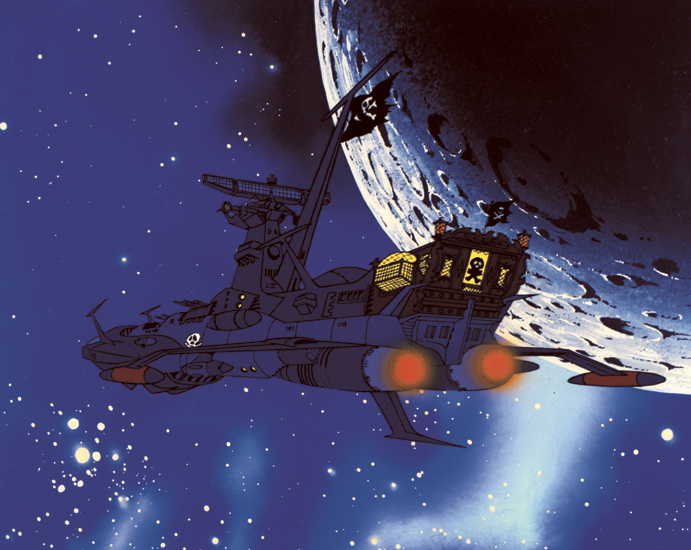 Notes About The Leijiverse:
Captain Harlock's stories usually take place in the year 2977AD, and usually revolve around an oppressed Earth.. The people have spread out across space and now Captain Harlock and his crew rebel, living by their own beliefs.Captain Harlock's reputation has been many years in the making.
I do not own this character:
Harlock was created by Leji Matsumoto.
http://www.leijiverse.com/
General Character Chart/Relations: