Name:
Joanna Lucas

Age:
17

Gender:
Female

Appearance: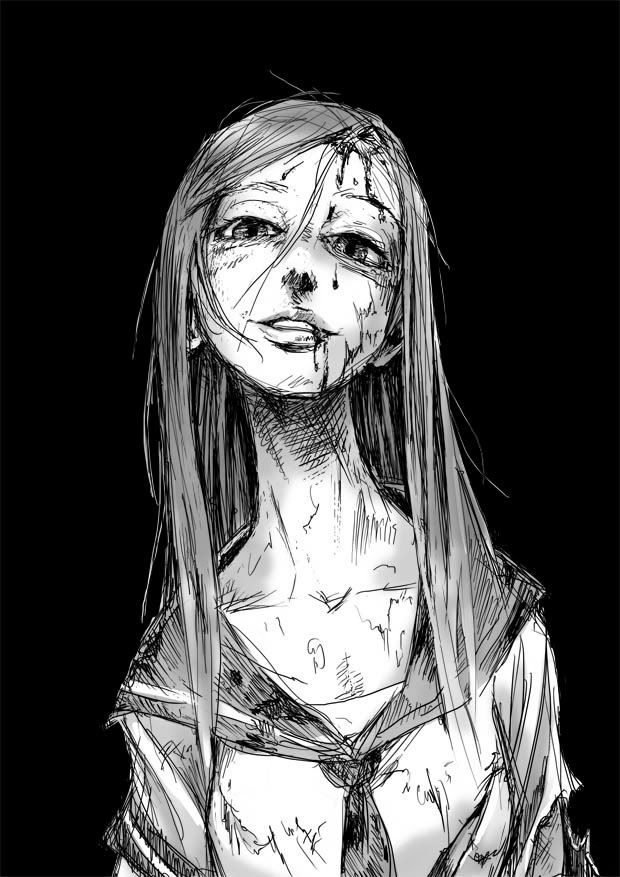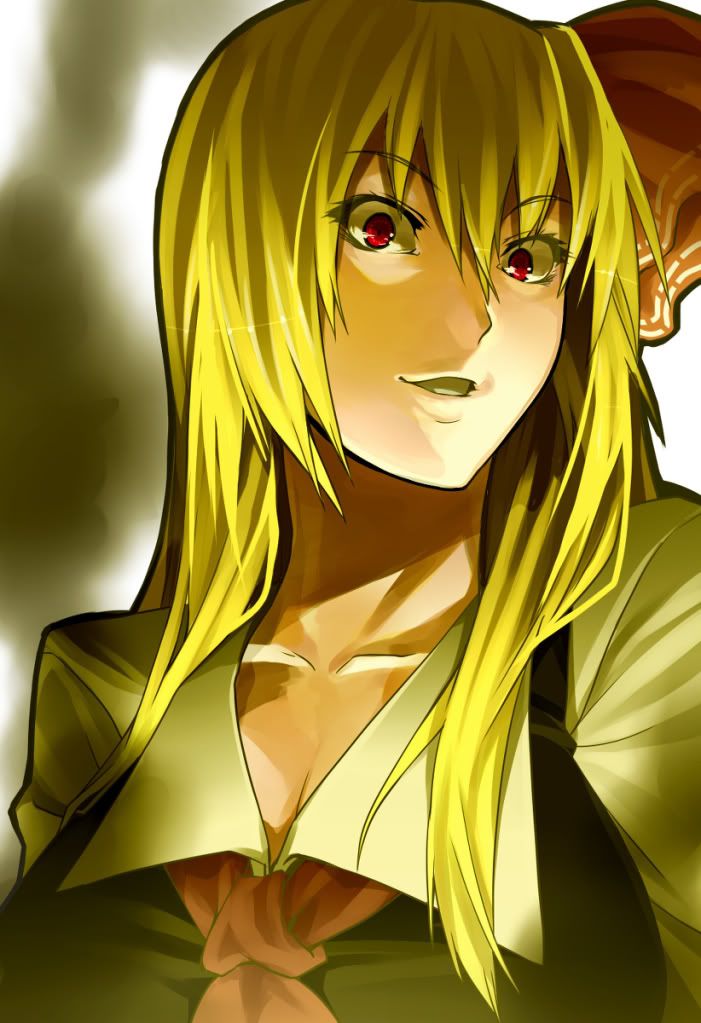 Joanna is a slim girl, with wide hips and an even wider chest. Her thighs are thick from running in track at her high school, and she is also a part of the track and field team. Her specialty is the high jump, which requires a hefty set of legs. Her hair is thin but a lusty yellow color that sits well against her olive skin. Something in her smile and the way her crimson eyes twinkle scares most people. A feverish kind of glare when she grins. Priests see evil, parents see deceit, and all of them are correct. The way her pink lips curl up at the sides, like a clown that's found a lonely child in the corner of the room. All they want is to construct the perfect balloon animal to make that child smile.
When not in her school uniform, which she wears the same way every day and does nothing to mar it, Joanna prefers to wear jeans, tank tops, and blazers. Her sneakers are always different, since they are always getting stained up. She prefers walking shoes, but sometimes will wear a pair of brightly colored Chuck Taylor's.


Personality:
Joanna is nice to everyone. In fact, she's so nice, it freaks people out. Bullies don't mess with her because the psychotic smile on her face is enough to frighten them. She is always hiding something back there, in the depths of her mind. Boys from her school don't flirt with her and the only reason a girl will talk to her is if they are forced to ask her something about class. This is usually a command from a teacher, who are too afraid to ask themselves.
Students from other schools notice the strange smile, but are too naïve to care and speak to her anyway. They learn soon enough from light conversation that Joanna isn't normal and they are quickly turned away. This endless loneliness, however, does not seem to affect the young girl. No, in fact, she laughs hysterically when people look at her with fear. Her perfectly straight teeth are exposed fully when her mouth opens to expel the belly-laugh. Some people might think she's a complete nut case let loose from an asylum. She looks like she should be locked up.


History:
The first thing one must know about Joanna is that she's never known her biological parents. She is a child of the state, turned from home to home with nowhere to permanently hang her hat. When she turned 17 she was allowed to move into an apartment by herself and live alone. This was best anyway since all her foster parents had noticed that all the family pets were disappearing. They all suspected the same thing, but were all too afraid to admit it. Denial is the easiest coping mechanism for normal people. Their suspicions were correct, however, for Joanna was indeed killing them all. As she grew older, Joanna got very good at hiding not only the fact that she murdered helpless creatures but also that she loved to eat their insides. The idea had first compelled her when she spotted a fox digging its nose through the innards of a small rabbit in her thirteenth foster home. She was eight years old at the time. Very impressionable.
When she turned fourteen, a young boy went missing from their neighborhood. No one knew about Joanna's dark secret, so they didn't suspect her (at least not openly). His body lasted the teenager until she was moved again; about a month later. It was her first taste of human flesh and she wanted nothing else after that.
Joanna is very adept. She has never been caught. Even with that crazy twinkle in her crimson eyes she is never openly suspected. No one dares accuse a teenager who excels in her grades and after school activities. Everyone is afraid of her so not one person will speak out against her.
If she were ever caught, the authorities would be smart to keep her isolated for the rest of her life. She is addicted to blood and meat. Joanna is beyond intelligent and always hungry.