**ATTENTION**
I do apologize if this is the wrong spot to be doing this but I really wanted a haven for my characters of which are wips, have no place to go or the characters I absolutely adore and would like to use again. If this is the wrong area, then I would like to apologize once more and will happily move my characters upon instruction(s). These are my own characters that I made up and will probably use them. Once again, I do apologize if this is the wrong area.
Thank you! ^^
---
---
---
---
---
---
---
---
---
---
Flynn Marie Baxter
---
---
---
---
---
---
Basics
---
---
Age:
26 years old
Gender:
Female
Occupation:
Nurse
Sexual Orientation:
Heterosexual
Race | Country Origin:
Irish | Ireland (Dublin)
Preferred Time:
Modern.
---
---
---
---
Weight:
136 lbs
Height:
5 foot 10 inches
Skin Color | Skin Condition:
Fair | Flynn has freckles littered throughout her entire body.
Hair Color | Hair Condition:
Off colored reddish-orange | Flynn's hair sits right above her bum, and while she has split ends it is in decent condition.
Figure:
While Flynn is slim, her body is fairly disproportionate; her large chest tends to overshadow her small, more shapeless body.
---
---
---
---
Likes:



Sweet things
Animals
Children
Reading
Magazines
Following trends




Dislikes:



The dark
Hospitals and doctor offices
Blood
Bitter things
Rain and storms
Mean or rude people




Fears:



Hospitals
Blood
Falling in love once more
Forgetting
Becoming pregnant once again
Skills | Abilities | Strongest Suit:
One of Flynn's skills to make friends with almost anyone she meets; she is a very open person which allows others to feel safer near her. Another skill she possess is her skill to cook anything out of almost nothing and have it actually be edible. | Flynn's most unique ability is to speak several languages such as Korean and Italian; she is currently learning French. | Perhaps one of Flynn's strongest suit is how quick witted she is while under pressure.
Weakness | Handicaps:
Flynn is very emotional and can easily get attached to someone without knowing them properly yet. This poses as a weakness because Flynn will often times, befriend the wrong people and because she easily trusts others and is fairly naive, she often gets hurt or put in troublesome situations.
---
---
---
---
Clothing:
Flynn will often wear dresses and skirts, loving the way she looks in them but on certain days or occasions, she will wear jeans and a cute, flowery shirt with them.
Accessories:
Flynn keeps a locket with two pictures in it- one of her and her husband and the other of a child.
---
---
---
---
Brief History:
Flynn grew up in a decent home with good parents; she was always popular in school was your typical cheerleader who was loved by many and always dated the football player. She moved schools in her junior year in high school; moving from Ulster Ireland to Dublin. While the move wasn't hard as Flynn made friends quickly, it did take a toll on her grades. Her teacher suggested her to stay after and he'd arrange a tutor to help her.

That was when she met Aki Baxtar, an American-Japanese student who moved to Dublin when he was fourteen; he was an outcast and rarely spoke to the other children. Despite his disliking towards socializing, Flynn and him became friends within the first two weeks. Because they had different social standings with the children around them and because Aki was well hated among the school other than the teachers, Flynn was immediately shunned when she and Aki became friends.

While Aki hated the fact that he had caused her to lose friends, the two stayed close and began to rely on each other's company. Their relationship flourished and before the two noticed, they where planning out colleges together and arranging apartments to share. It didn't take long for Flynn to realize she had deeper feelings for Aki than just friendship; she wanted more than just friendship but she kept silent, afraid to ruin whatever they had with a silly confession.

The two got accepted into the college of their choice and ended up renting an apartment together just five miles away from the university. Their lives, while not romantically involved with each other, where near perfect. Flynn went into the medical field while Aki went into the producing field, following his dream to become a world renowned movie producer. Flynn supported him fully.

Their third year into university and Flynn's twentieth birthday, Aki confessed to her; she was ecstatic and merely a year later, the two got engaged. Six months after, they got married. Life was vivid with colors for Flynn; nothing could ever be as beautiful as the time they where together. When Flynn finished her nursing degree, she landed a job at a high end hospital and was working the dream shifts.

Around this time, the two decided to try for a baby; there was no luck for the first few months, but soon Flynn became pregnant- twice. These pregnancies only went up to the first trimester before the child died; it became heartbreaking for Flynn but Aki was there to support her. When she made it past the first trimester on their third child, the two where as happy as ever. When Flynn made it all the way to the water breaking, she cried from happiness.

The baby was born dead. Yet another failure. Flynn cried a lot during this time, unable to bear Aki a child made her feel all the worst; she felt as though they'd never have a family and Aki would never be truly happy. Aki tried to support her and held her with all of his might- he even took a break from his studies and the two went on a very needed vacation to Hawaii. The two rekindled their love and Flynn tried again.

This time Flynn was able to bear a healthy baby boy, but unfortunately, due to previous failures, Flynn became sick so she was unable to leave the hospital. It didn't matter to her though because she was able to do something she was unable to do for a long time; she was happy and so was Aki and their baby boy was more than healthy. She stayed in the hospital for two weeks before she was able to be released. Aki was going to pick her up with their new baby boy, Taio.

Aki and Taio where hit by a semi who was sleeping at the wheel.
Flynn was heartbroken beyond repair. She slipped into a despair so deep that she was rushed to the hospital multiple times and to her dismay she was unable to leave until her mental health was stabilized. Because of this, she missed both of their funerals and was shunned by Aki's family. This itself made Flynn feel even worse. That year, only her parents kept Flynn company.

On her twenty-fifth birthday, Flynn was released from the hospital and while she was still in such deep pain, she acted normal. Flynn resumed to her job at the hospital and sold their apartment; she moved back in with her parents who offered a support for her and loved her the best they could.
---
---
---
---
---
---
---
---
All pictures that were used are Orihime from Bleach. :3
---
---
---
---
---
---
---
---
✄-
Age
-
❀24 years of age❀
✄-
Gender
-
❀Female❀
✄-
Sexual Orientation
-
❀Heterosexual❀
✄-
Race | Country Origin
-
❀French-English | Yorkshire, England❀
✄-
Preferred Time Frame
-
❀The Elizabethan times, perhaps even a steam-punk era. A time where royalty and classes are still a very large part in society.❀
---
---
---
✄-
Weight
-
❀142 Pounds❀
✄-
Height
-
❀5 Feet 8 Inches❀
✄-
Skin Color | Skin Condition
-
❀Ivory | Erika's skin, while not perfect is clear, minus the few freckles that litter her nose and cheeks.❀
✄-
Hair Color | Hair Condition
-
❀Dark Brown | Erika's hair is in fair condition, coming down past her shoulders. Often times, she will wear her hair up in fancy buns or braids.❀
✄-
Figure
-
❀Erika's figure isn't anything special; she is slim girl with a dancer's figure and has little to show.❀
---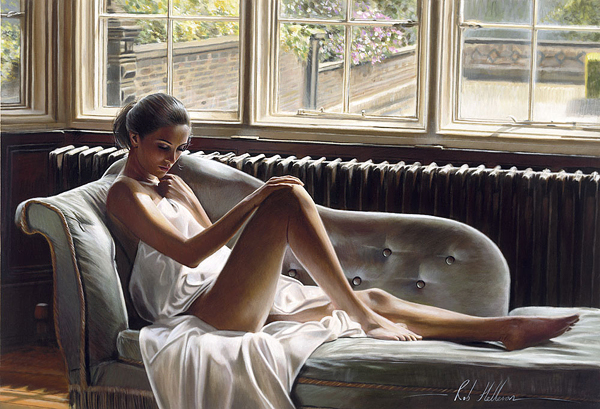 ---
---
✄-
Likes
-
❀Dresses
❀Dancing
❀Silk
❀Tea and sweets
❀Reason and logic
❀Horseback riding
✄-
Dislikes
-
❀Blood
❀Loud people
❀Her studies
❀Love
❀Thunderstorms
❀Unreasonable people
✄-
Skills | Abilities | Strongest Suit
-
❀One of Erika's skills is her exquisite way with string instruments; she is able to play the violin, the cello, the viol and other instruments with ease. Another skill of hers is her equestrian ability and because of this, Erika is one of England's finest dressage masters. | Erika's strongest suit is her way of thinking- she is a very logical and reasonable woman.
✄-
Weaknesses | Handicaps
-
❀Because Erika is very logical, she refuses to follow her and always does what she is told- even if what she is being told is quite distasteful. This is a weakness due to her inability to act on her own accord. | Erika's main handicap is the fact that she will not do what is right until she is told. This being said, Erika will also *sometimes* act when her orders have not specified so.❀
---
---
---
✄-
Brief History
-
❀Erika was born in a high class family and therefore, she was restricted to a lot of normal things that children of lower classes would normally do. While children were taught in schools, Erika was schooled by herself at home to ensure her learning quality; while children played outside or with each other, Erika was following a strict schedule of violin and cello practice followed by equestrian.

This was Erika's childhood all the way up until her eighteenth birthday; it was that day she met Samuel, a stableman who was notorious with women. While his reputation was the talk of the town, Samuel knew better and refused to acknowledge Erika as a woman but instead as a royal object he was not allowed to lay eyes upon.

While the Erika now would pay no mind to it, the young Erika was quite bothered by it as it was her first time dealing with a man of her age. She would often visit the stables and watched him as well as try to strike up conversations with him. As persistent as she was, Samuel said not a word. Growing tired of such action, Erika stop visiting the stables for a while and focused more on her studies and tried to perfect her skills. This all seemed to go in vein as she was unable to think about anything at all other than Samuel.

That night, she had gone down to the stables to find Samuel grooming the horses; his silence only encouraged Erika to speak and try harder for him to notice her. She began to speak to him, telling of stories she had heard her father tell his polo buddies and while he hadn't spoke once, Samuel listened. Erika didn't cease her speaking until the sun began to rise and right when she was about to leave, Samuel told her he had a marvelous time.

This enlightened Erika and from that day on, she had visited Samuel to speak to him about everything and eventually, Samuel began to exchange stories of his own. The two became closer naturally and started to speak even when the sun was up. It didn't take long for Erika to tell Samuel she had grown a liking to him, one that a friend shouldn't have and before the two knew it, Erika was in Samuel's bed.

She was happy to be in the arms of the man she had 'loved' and even Samuel had told her that he was happy; within the next few weeks, Erika and Samuel had continued their affair, Samuel offering his emotional romance while Erika offered her body. This, of course didn't last long, especially when Erika hit the age of 19 and was expected to be married off to a family of equal status. She told Samuel that she only loved him.

Samuel responded to this with a plan to elope, to which Erika had agreed. She threw her wits, her sense and logic out the window and ran away with Samuel, devastating her family that their only daughter has eloped. While her family was extremely furious with her poor decisions, they kept an eye out on her would accept her back at any time if needed.

This marriage didn't last long, Samuel saying such words on a whim and Erika not thinking it fully through of what it would've been like to be a poor woman who was married to a promiscuous man. Erika became miserable and started to look for reasons on why she should returned back home and the moment she found Samuel in bed with another woman, Erika returned home asked for forgiveness.

A family of high power and wealth was able to get a divorce, and when they did the family's reputation was damaged horridly. Erika, while she was welcomed back, was shunned from the branches of family and was unable to attend balls and speeches she would normally attend. Although the damage was horrendous to the family, the scar she made on her family soon faded and Erika was once more, welcomed back.

This time around, Erika followed everything her parents had ordered her to do and did them with the upmost perfection a human was capable of. ❀
All pictures that were used are from Rob Hefferan. He is a fabulous painter. :D