Snorunt (Curie)-[Female] Level 20
Moves
-Crunch
-Ice Beam
-Ice Shard
-Spikes
-Protect
-Toxic
Collin caught his Snorunt early on in his journey. Ever since he caught him, Snorunt has been an endearing member of his party, assisting him in his research by handing materials he needs, gathering them, finding things, and many other things. However Curie is quite clumsy, falling and tripping about at many moments in time.
Kadabra (Darwin)-[Male] Level 25
Moves
-Psyshock
-Psychic
-Shadow Ball
-Substitute
-Teleport
-Calm Mind
Kadabra was Collin's first Pokemon, having been given to him as an Abra once Collin was old enough. Even before that Collin and Darwin had grown close together, living in the same area and growing together. Due to this Darwin is rather protective of Collin, hoping to protect him as best as possible. Kadabra is quite calm and generally is the type to sit in silence and watch as others have fun.
Clefairy (Dopamine)-[Female] Level 20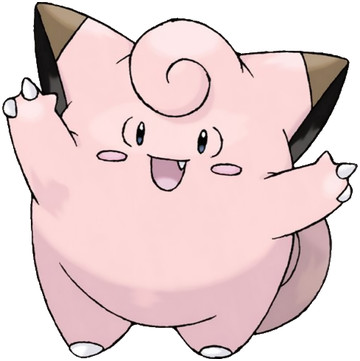 Moves
-Stealth Rock
-Fire Blast
-Wish
-Toxic
-Thunder Wave
-Healing Wish
Collin caught Clefairy after his other two Pokemon as a Cleffy. He had heard about the Pokemon before but had slight difficulty managing to catch it due to the rareness of its evolutionary chain. However once he did he was drawn to her enthusiastic and super happy personality, enjoying it greatly. Though as a Cleffy she was a bit hyper, she matured once she evolved. Her and Collin have quite the close bond.