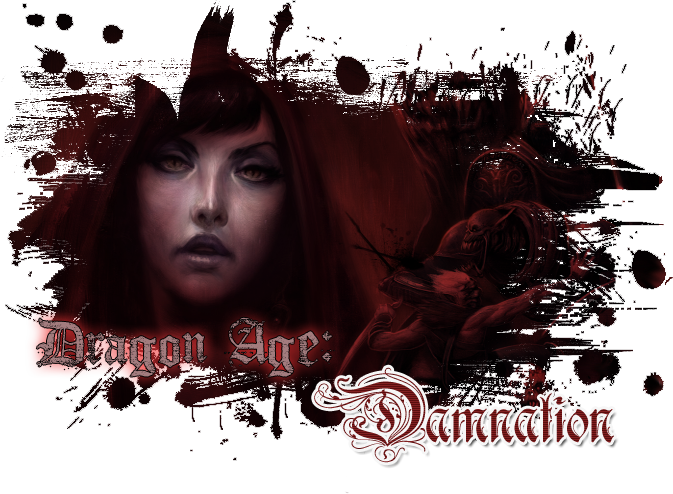 A literate Dragon Age: Origins inspired roleplay
OOC thread
Profile storage
(profile template found here)

Setting:
in a land called
Ferelden.
Plot:
this human nation has been tossed into oblivion. For the first time in hundreds of years, darkspawn walk the land, Blighted animals slither about, a civil war rages between noble bloodlines and the archdemon has officially awakened. The largest threat here being the latter. Without an heir to the throne noble lines are feuding for leadership. If the races don't pull together in time, Ferelden will be lost to the Fade, the realm of the darkspawn and the demons. It's up to two Grey Wardens to band together the races but first find themselves some personal allies as Grey Wardens were blamed for the death of the king at a battle not but two weeks ago.
More are still joining the cause of the two Grey Wardens while others may actually be attempting to hinder them.
Grey Wardens:
0/2 filled. Two more can be added with RP activity/interest.
Party total:
4 members