Status:
Open
Setting
Elysium had become an Eden after climate change destroyed Mother Earth. A man-made Utopia where the rich and privileged reside in harmony while those unfortunate souls remained in a post-apocalyptic world, ruled by Elite-controlled droids. Out of the ashes arose a new civilization, one constantly struggling for survival. Most of its citizens living day by day while others sought out contraband shuttles and fake I.D's in order to illegally migrate towards Elysium.

Plot
Jessica Delacourt, the ruthless Secretary of Defense, is in charge of keeping the man-made Eden a safe place. Her methods are unorthodox, to say the least. She's known to deport or even kill thousands of immigrants to keep order. One day, however, a shuttle breached Elysium's atmosphere. Delacourt sees a familiar face through the crowd of immigrants. On Delacourt's command, the doctor (MC) is captured and sent to Elysium's HQ. Dr. Maurier will soon come to realize Delacourt's true nature up close and personal...
Would love to brainstorm with you in regards to the nature of their relationship and what happens next...
Characters
Jessica Delacourt (YC)
Occupation: Secretary of Defense: A narcissistic, cold blooded, power hungry, possessive individual.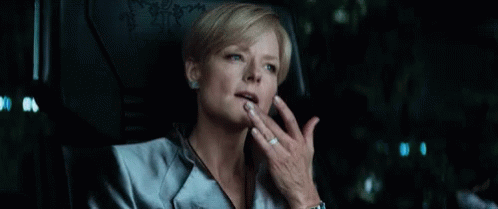 Dr. Leroux (MC)
Occupation: Psychiatrist
Requirements
✗ Semi Paragraph to Paragraph.
✗ Details. Details. Details.
✗ Communication & Discussion prior, or during, if needed.
✗ Transparency & maturity: If at some point you realize that something is off or that this isn't for you,
please don't ghost me. Just tell me and we'll go our separate ways. No hard feelings.
Can't wait to hear from you. :)