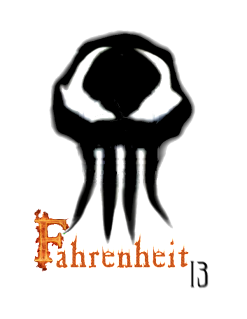 The shit has hit the fan! The world as you know it is gone. Your family, friends, loved ones -- all gone, never to return... Unless? Unless, you can stop The Orchestrator's and bring the world back from the brink of an apocalypse.
It's getting hot out there, can you stand the heat?
Time to prove yourself.
---
Fahrenheit 13: Campaign Log
This thread is for the rp, Fahrenheit 13. The purpose of it, is for the use of Campaign Log. Here, anything important relating to the campaign and story of the RP will be placed here. It will be constantly updated with info relevant to the characters and the restoration of the world. The only people allowed to post here, is the GM and DM of the RP.