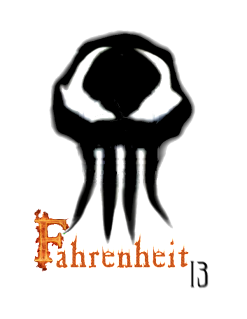 The shit has hit the fan! The world as you know it is gone. Your family, friends, loved ones -- all gone, never to return... Unless? Unless, you can stop The Orchestrator's and bring the world back from the brink of an apocalypse.
It's getting hot out there, can you stand the heat?
Time to prove yourself.
---
Fahrenheit 13: Monster Dossier
This thread is for the RP, Fahrenheit 13. The purpose of this thread is to display any and all monsters or creatures the adventurers will face. There are links below to help navigate to the other pages of the RP as well as a contents listing. And if you are not part of this RP and would like to be, either PM me or use the below links to go to the RP and join. However this final rule goes for everyone: DO NOT POST HERE!