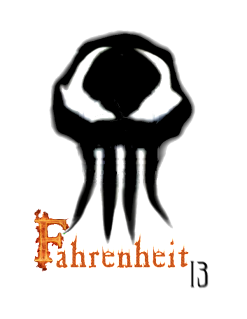 The shit has hit the fan! The world as you know it is gone. Your family, friends, loved ones -- all gone, never to return... Unless? Unless, you can stop The Orchestrator's and bring the world back from the brink of an apocalypse.
It's getting hot out there, can you stand the heat?
Time to prove yourself.
---
Welcome to Fahrenheit 13, this will be the OOC page for the roleplay. Here you can feel free to discuss problems of the day, what you just ate, events in the RP, spam RPs of yours, whatever. I don't care what you do here, as long as you actually belong to this RP you can post anything here. Just make sure to do it here and not in the IC. If there is a problem in the IC, post here it here and/or PM that person and me, so that way it can be dealt with. The RP will start after a week or two, to give everyone including myself time to post characters and what not.