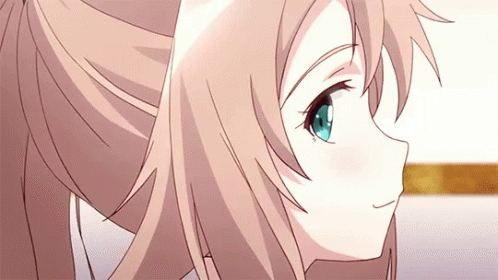 "Success is no accident.
It is hard work, perseverance, learning,
studying, sacrifice, and most of all,
ove of what you are dling or learning to do."
~Pelé
Hex Code ~

#0B610B


Aura ~

#FFBF00
---
Iris's words were unsurprising. Artemisia had observed the interaction between the fairy and her Queen earlier and had quickly drawn the conclusion that the powers used to bring forth the prince's visages belonged to that of the latter instead of the former. Thankfully, however, Artemisia did not need the member of the fae to project the images once more; she had already imprinted them within her brain, her near-photographic memory coming in handy at times like these. She also would be lying if she said that she had missed the confused looks on the women's faces as she had spoken and, with a quick deduction, she figured it was due to her french words. Clenching her jaw a bit - not in frustration or anger but simply due to the difficulty it was to avoid slipping between languages - she internally told herself to do her best when speaking to those around her to use only English.
She tapped her chin with her pencil for a moment as though thoughtful before casting a small smile in Iris's direction, the tip of the drawing utensil now poised above the paper before her. She could not help the words that came out next, slipping into her normal speech pattern, but as she spoke she consistently reminded herself to avoid French words.
"Pas de problème, all I require for help is that you look over the personifications that I draw of the princes, and then tell me where and how to make adjustments."
At that, she pulled the sheet with Appy's likeliness displayed across it, turned the paper so that it was facing Iris correctly, and slid it across the table to the woman.
"Par example, if I drew his eyes too wide, or his chin too narrow, simply point said flaw out to me so I can make the correct adjustments. The goal is that we have as close to a perfect display of the princes so that when we attempt to rescue them, there is no doubt within any of our minds that the one that we approach is the correct person. Ens outre***, it can help us to possibly familiarize ourselves with any weaknesses or necessary information that we may have previously missed."
Reaching out, Artemisia drew the book of maps a bit closer to them, flipping it open to the page that showed a large, surprisingly detailed map of their main attack point - the kingdom of Lostein.
"As for the maps of Rhindeval, that requires a bit more information on your part, but I can gather the necessary notes from you later. Right now, our main focus is to have correct outlines of each area and their towns, cities, and major landmarks. Later, however, I will wish to convene with you in order to go over any regional facts that you think are pertinent and will not be taught to us by Miss Auravale - anything that we need to know when entering those kingdoms. My goal is to compile any helpful information about each area so that we fully know what we are getting ourselves into,"
she explained, absentmindedly tucking a stray hair behind her ear as she spoke.
With her explanation out of the way, Artemisia turned back to the empty sketchbook before her and, without another word, she set to work.
They continued like this for some time - Artemisia sketching out what began as crude outlines and blobs but rather quickly accumulated into beautiful, albeit simple, drawings of each of the princes. Once she had finished, she began to slowly go through each image's details with iris, and when the fairy pointed out anything that she may have missed or incorrectly personified, the younger woman simply circled the spot and with a small arrow wrote the notes with a delicate hand. It was quick work weeding through the missed details, and before they knew it, they were already onto the maps. This work went far more quickly than the prince's portraits, as maps require far less detail and work than human faces, and before she knew it an hour had passed. It had been quite some time since she had devoted a straight hour to drawing, and Artemisia could feel her neck chiding her for doing so as well as her back and hand. Setting down the significantly smaller pencil, she flexed her fingers a few times, the ache slowly receding into a numbness. That she could handle - the pain, however, was another story. She was a baby when it came to her pain tolerance, but she forced back the grimace that threatened to break across her face, instead opting to stand and stretch her arms above her head, at the same time doing a few twisting motions with her body. Her chair slid back with a soft clatter, and once she was satisfied with her stretching, her hands found places on her hips. She rolled her neck as she focused her gaze once more on Iris.
"Merci beaucoup****, Miss Iris. I appreciate all of your hard work and help, and once I am able to, I plan to pay back the favors that you have done us all tenfold,"
she promised. Artemisia moved to begin gathering her supplies and newly-crafted drawings.
"I will work on the edits that you suggested and if you are alright with it, I will visit your room once I am done for your final approval,"
she quarried with a hesitant smile, clearly not entirely comfortable with simply inviting herself over. She flicked a look over at Aurora, who had for the most part remained quiet while they worked, and Sia fidgeted a bit in nervousness.
That is, if it is alright with you as well."
Pas de problème* ~ Not a problem
Par example** ~ For example
Ens outre*** ~ In addition
Merci beaucoup**** ~ Thank you so much