Well, hi! Most of you are already familiar with the fishy sticks I often hand out to new members. First off, I'd like to say that it isn't my idea.
The fishy stick tradition began in the late 1990's with a member of the "Elder Scrolls" forums named Captain Eldrad. At some point, he created the original fishy stick image:
and began handing them out to forum-goers who had done awesome things. Eventually, other people began to offer each other fishy sticks as well, and the purpose eventually changed from "You're awesome! Have a fishy stick!" to "Welcome to the Elder Scrolls Forums, newcomer! Have a fishy stick!" The Fishy Stick endured for quite a while by internet standards, even long after Captain Eldrad left the forum.
After a few years, the trend died out on that website. But I still remembered when I had joined up and gotten my first fishy stick, and the delighted look on the emoticons of other newcomers I had given them out to.
So, when I joined RoleplayGateway, I decided that the legacy of the fishy stick must live on!
At first I just gave out the standard pirate fishy sticks, but eventually this became kind of dull. So now I have several variations of the fishy stick, which I give out to new members either because it seems to fit them or out of random spazziness.
And so here it is: the ultimate fishy stick album!
Have a cartoony goth fishy stick!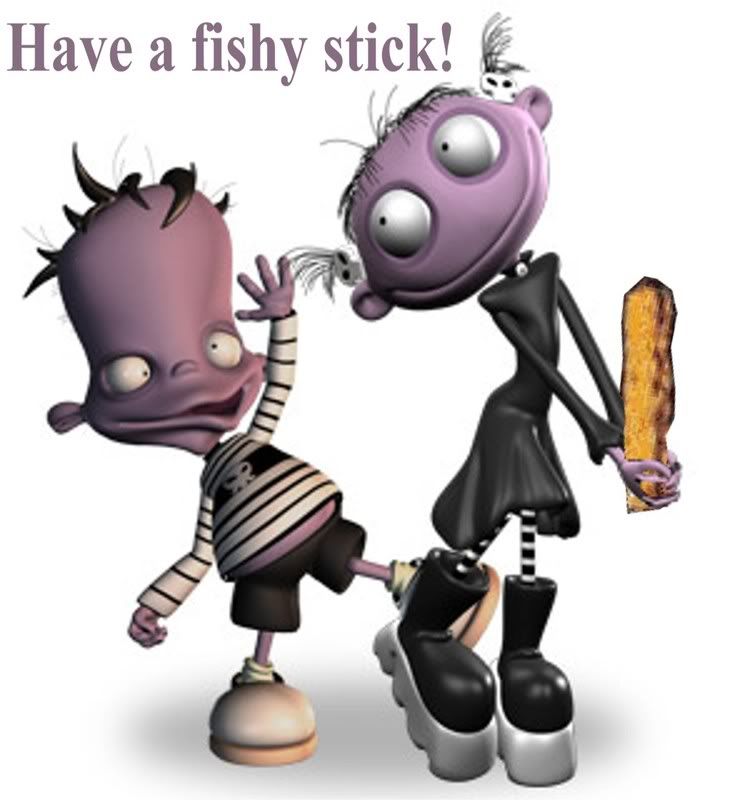 Jango Fett says, "Have a fishy stick!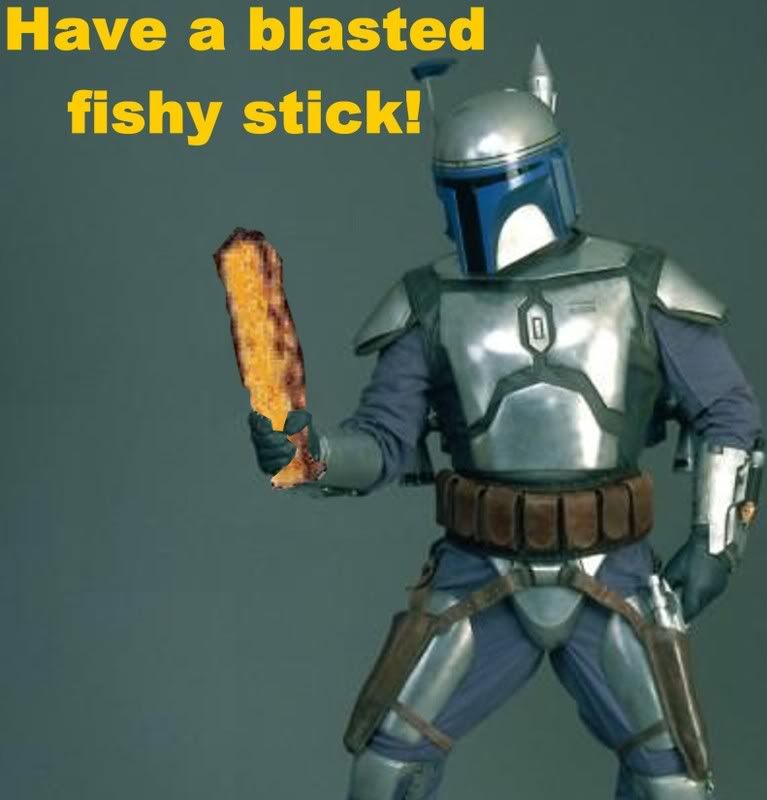 Have a lycanthropic fishy stick!
Yah, I didn't edit this one very well. I consider it one of my failures.
Have an angelic fishy stick!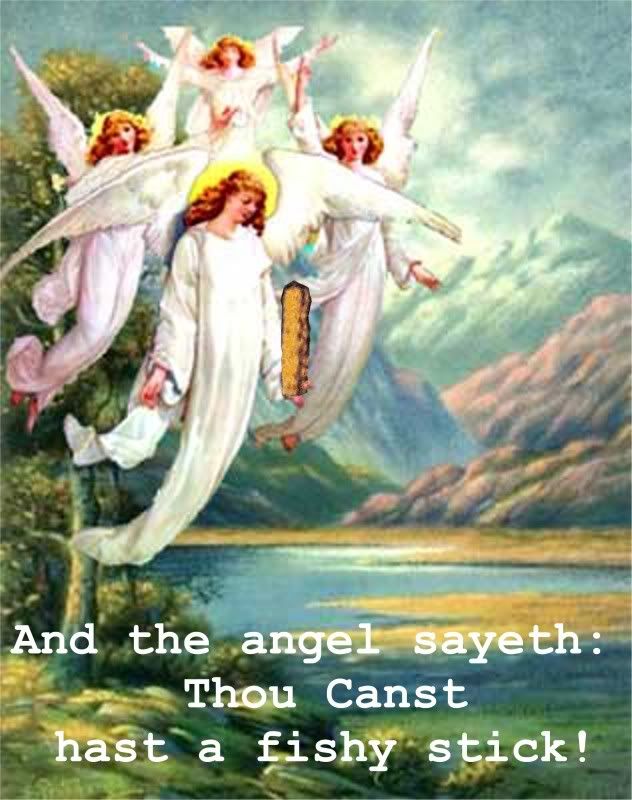 Have a marsupial fishy stick!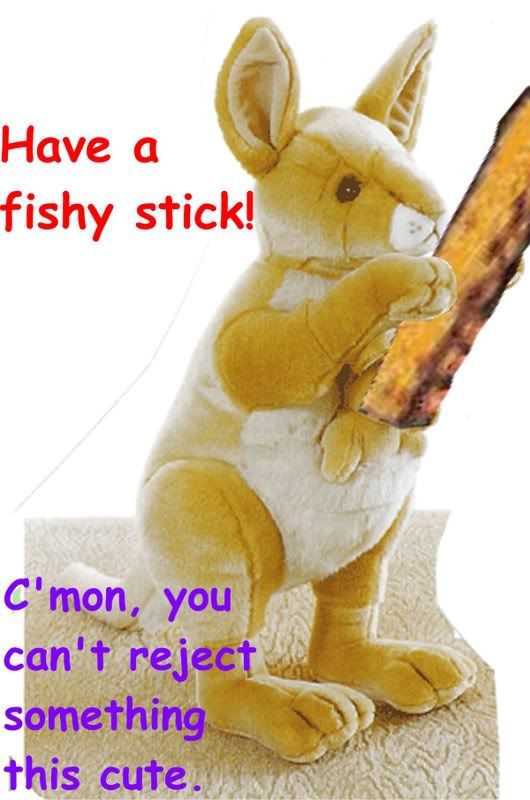 Have a violent fishy stick!
Have a fishy stick, eh?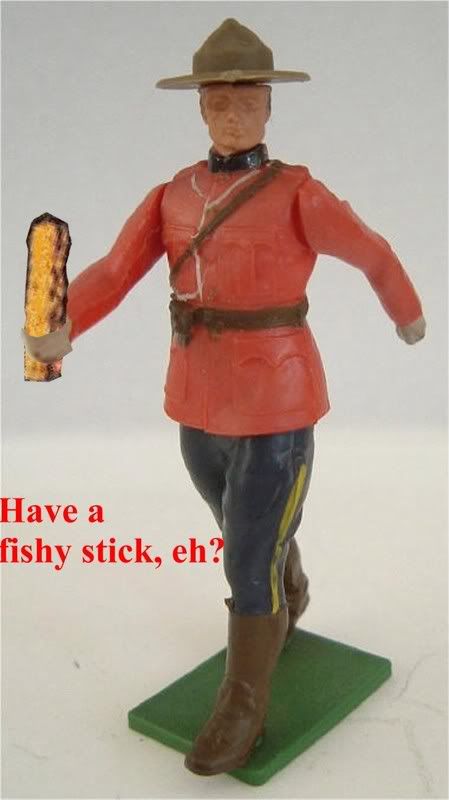 Have an imperial fishy stick!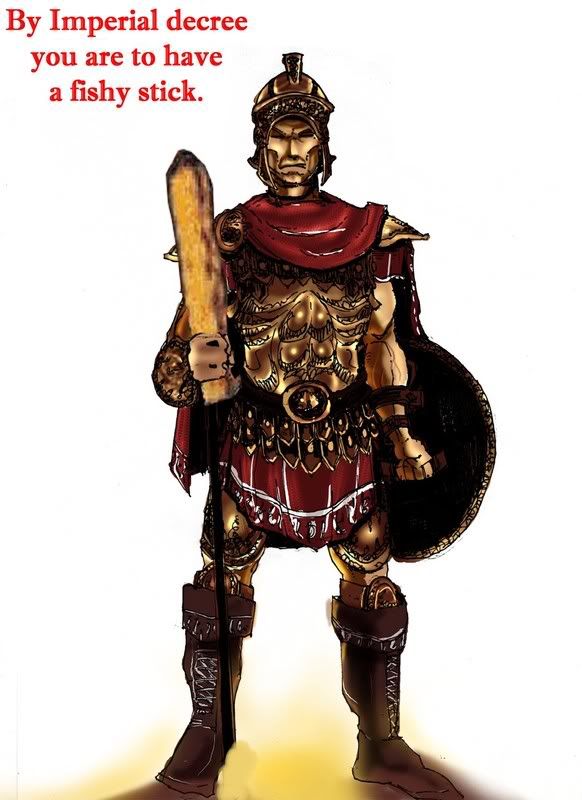 Have a magical fishy stick!
Yes, the elf is from
WarCraft
and the runes are from
The Elder Scrolls.
That's just how it goes. By the way, the runes do actually say "Have a fishy stick."
Have a fishy stick from the depths of Oblivion!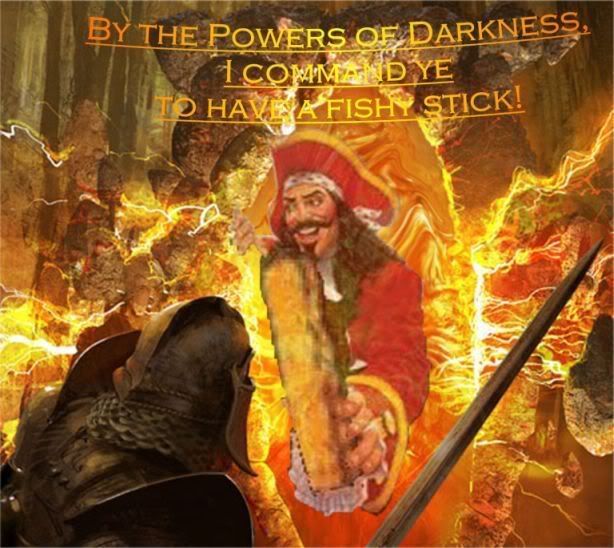 Raistlin Majere says: Have a fishy stick!
I have to say, that after reading the first trilogy at my cousin's behest, I am not very fond of
Dragonlance.
Still, enough members of this site are that it warrants a fishy stick theme.
And that is all. More are to come, eventually. If you have a suggestion for another fishy stick, go ahead and suggest it--or make it yourself if that's your inclination.