By my own experiance, showing other people your own community isnt usually the best way to demonstrate what you believe is a decent Roleplaying group, its usually best for people to find out for themselves. Alas, I just found this website and it seems to be, at a first glance, much more mature than your average. So....I post this hoping not to come off as "advertising" (something ive been accused of many a time), but instead sharing my love for serious Roleplaying opportunities, something I wish someone else did for me long before I stumbled across online RP games.
I run/own perhaps the largest and most succesful of all Half Life 2 themed roleplay servers, hosted through the mod "Garrysmod" (If you havnt ever played garrysmod, it is the sandbox based mod which allows you to manipulate physics and props using tools and so forth. Basically, the perfect tool for creating an RP server. Plus it only costs about $8). We have been established for around 2 years now (which I guess is quite long considering the shit weve been through since then
) and have developed all of our own script, models, sound, and artwork. Through time, we have set ourselves aside from other communities similar to us by attempting to create an experiance that focuses not only scale, but precision, fair administration, and overall, 100% serious roleplay.
Ill decorate the thread with a few images taken from inside our servers. I'd like to note that all the characters seen are real people, and not NPCs (I get a lot of claims that this is bullcrap).
So, for those of you who do not know the Half Life 2 storyline, (and you really should!) we basically run our RP through the motions of the invasion of earth, by the alien "Combine". The Combine use entire worlds and their species for their own consumption and usage, splicing together the dominant species into their own millitary to form a superior intergalactic race known as the Universal Union.
At ground level, the human race finds itself under dystopian rule, forced into giant cities surrounded by citadel walls, and oppressed by riot police known as the "Civil Protection" (any citizen can vouch to join the CivilProtection, with rewards such as food tokens and so forth). Starved, beaten and persecuted, the citizens continue to live life in these cities until many years later, the infamous Gordon Freeman returns from stasis to turn the tide.
However, we set our scene perhaps a year before that event, during a phase in which the human race is at its weakest, what little resistance is posed by them is underground and very dangerous to be part of.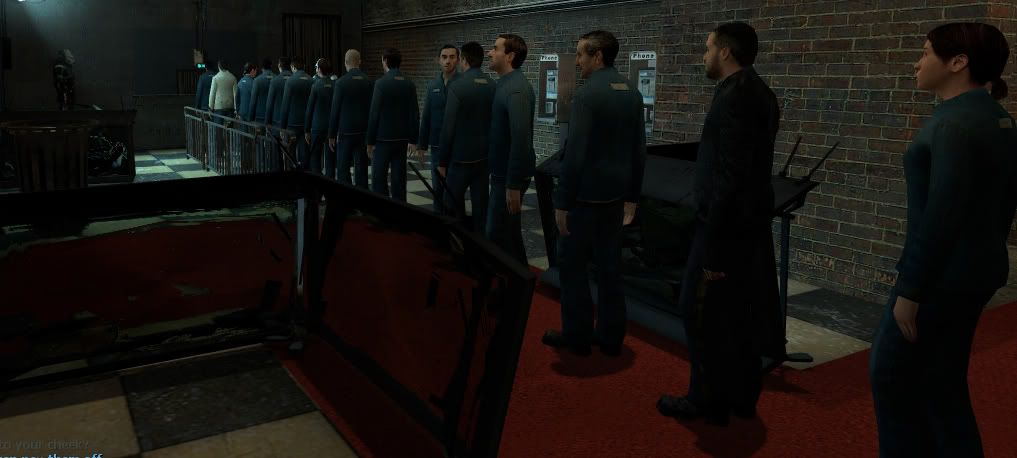 (Two examples of citizens lining up to recieve weekly ration supplements)
(Citizens listening to a pro-Combine speach from a loyalist community leader)
So, all in all, pretty standard dystopian RP, with a mix of Cyberpunk and dashings of post-apocolypticness.
So, lets take a closer look at what else there is to offer besides the basic oppressed citizen role.
Obviously, the other side of the fence is the Combine, and the Civil Protection metropolice force ran under the invaders rule. Due to the responsibility of playing this role (basically an IC excuse to be as much of a bastard to any citizen as you please...) we host a solid application and IC training program. Each week, a new set of applicants are reviewed, and those who present the most detailed backstory will then be put on "recruit week". During this time you will be taught everything about duty as a "CP", from how to respond to certain crimes, teamwork, and OOC rules.
Below is an example of a weekly IC training session, hosted by the Sector Commander.
Above the CCA, is the next level of the Combines military power, the Overwatch. These soldiers were once human, yet have been manipulated biologically by the invading alien species to serve as an army of mindless cyborgs.
Requirements to advance to this level of the Combine are much higher, as IC speaking is limited strictly to emotionless millitary speach, which can be hard to grasp for newcomers. Units in the Overwatch are also expected to perform flawlessly ingame during teamwork tasks such as 4-man squad manuevers, breaching rooms, clamping down areas, etc.
An Overwatch division in formation.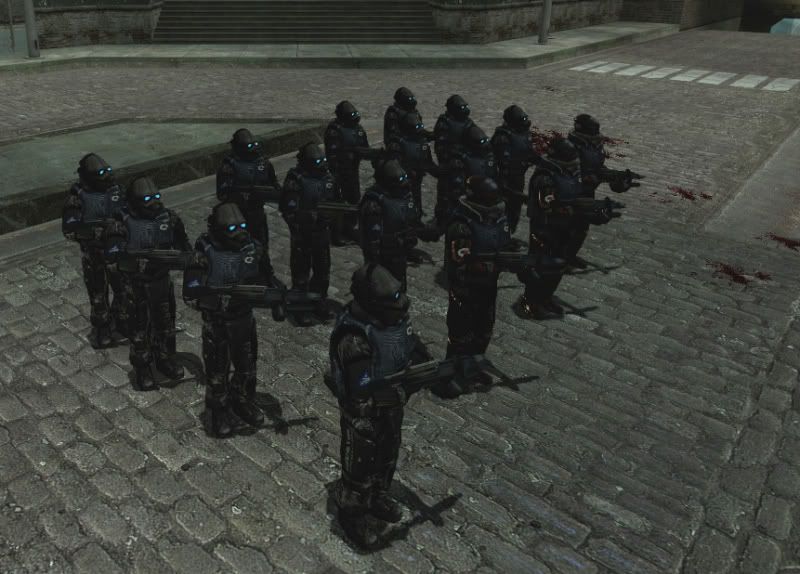 An Overwatch squad provides sniper cover over a CCA checkpoint.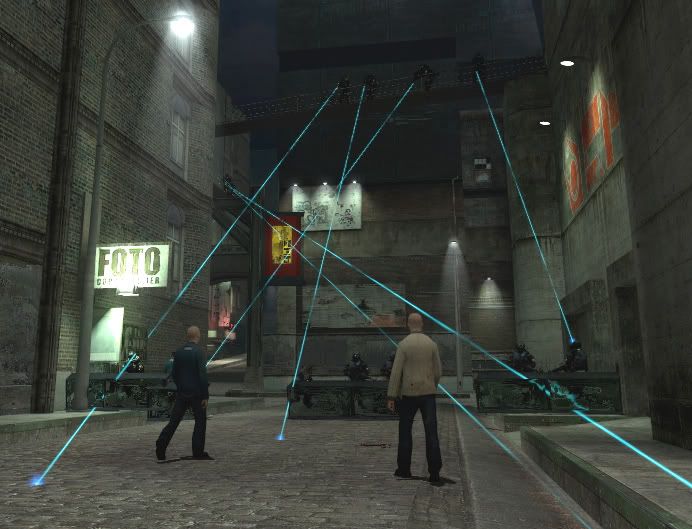 However, the Overwatch are mainly a tool used to cleanse and patrol the barron outerlying areas of the main citadels, which is where the second most important part of our roleplay comes in.
As with most dystopian fiction, the "Resistance" plays a major part. Whislt any citizen can adopt the mindset and claim to be part of this movement, an organised underground group exists to constantly act as a thorn in the Combines side. (Later in the full story, Gordon Freeman joins these freedom fighters in taking down the citadel).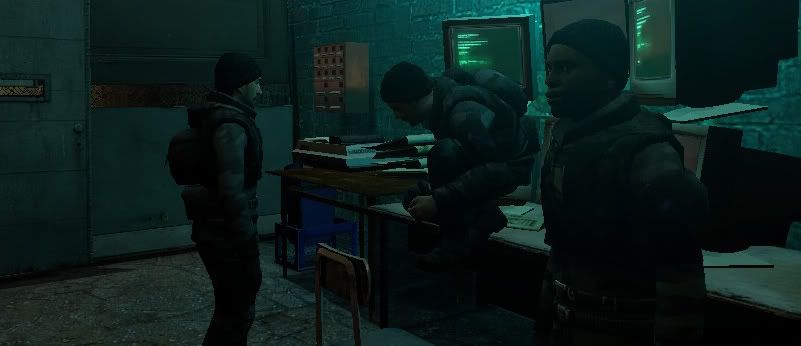 Seen as a rag-tag group of idealists and rebels, the Resistance's main task is operating the Underground railroad which allows citizens to be evacuated from the city covertly. From there, the refugees can be transported to any one of multiple outerlying rebel camps, in the wastelands. This is one unique feature of our community, in which multiple servers are used to work the seperate areas. Once a citizen is evacuated ICly, he is then given the password to the outlands server, where his character is now relocated.
(An outlands camp, near the coast)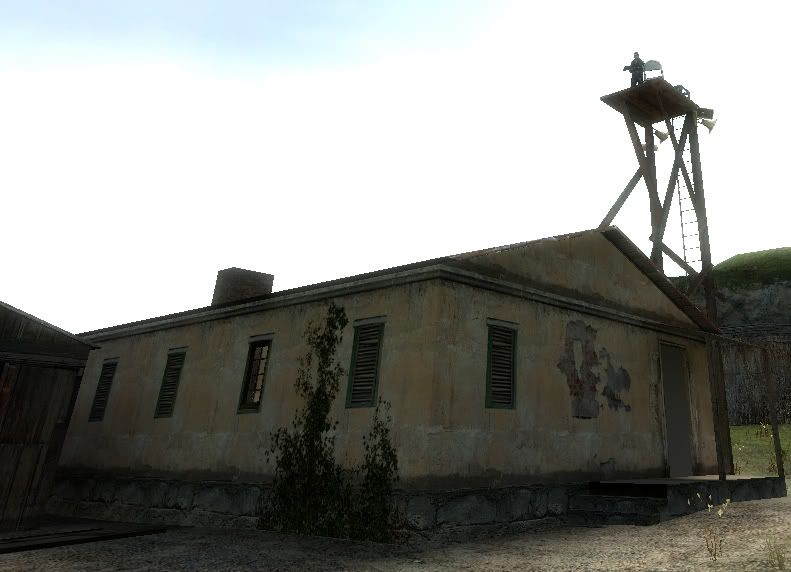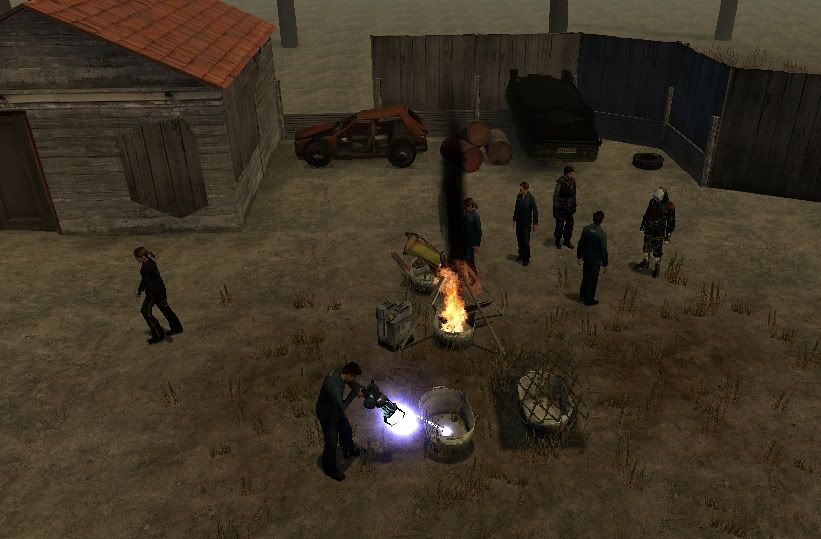 (A group of refugees being transported via an airboat)
Back in the city, although anti-combine actions are not rare, they seldom end without huge bloodshed for the citizens.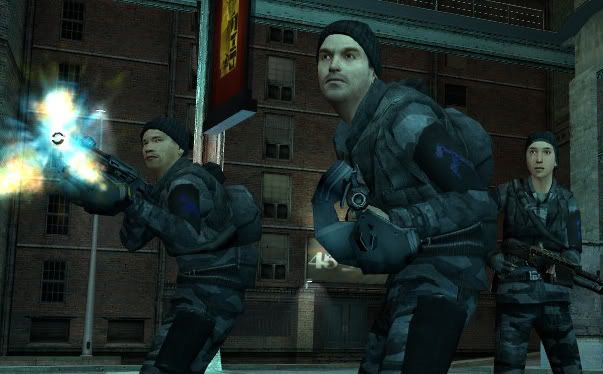 So, on from there. Of course, we expand on much more than just Combine versus Resistance roleplay.
For the average citizen, there are many opportunities to renact that grungy, depressing vibe that works so well in the HL2 storyline. We do allow certain none-canon allowances, such as minor store ownership, small time cafes, and the like, to inspire some form of self-help in the citizens. For example, running a cafe may often lead to being a well known meeting place for asipring citizens and the resistance contacts.
Other opportunities include medical RP, of which many enjoy due to the slightly futuristic, yet realism-grounded ideals that can be used. Combine soldiers are themselves cyborg, and that augmentive technology slowly filters its way down into the civil populace as the Universal Union recommends citizens aspire to become "Transhuman".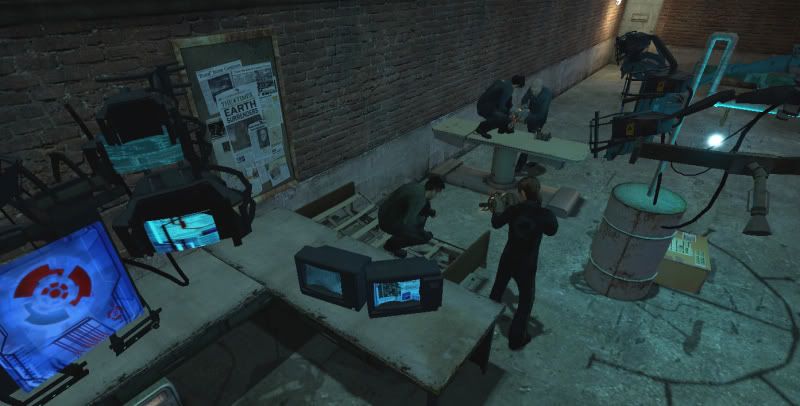 (Several resistance members run an underground augmentation lab).
And HL2 obviously wouldnt be complete without the vortiguants. Allied with the resistance, these single-conciousness beings vow to bring down the Combine with their intellect and wisdom, and use their Xen-powers to aid the rebels. They can be used, in groups, to ICly ressurect a fallen human, in such a ceremony as depicted below (many may remember the Vortiguant from Episode 2 bringing Alyx back to life). This is also a very strictly controlled group, as players taking this role must be fluently able to reflect the difficult 3rd person tone that the Vortigaunts use.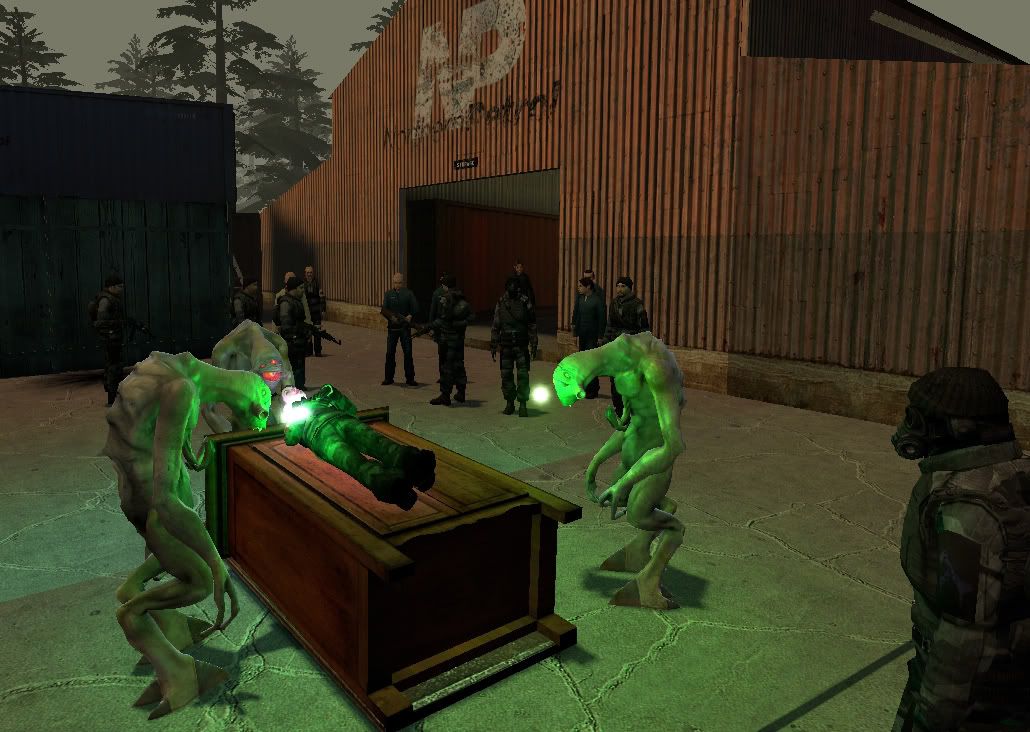 So, I hope this really gives an insight into what is on offer, and Id love to see some interested people come and check us out. In the new year we're taking on a total community overhaul, a hugely advanced script purpose built, a new map based on Combine Tokyo (City 8 ) which is going to further the Cyberpunk ethos, and plenty more.
I have the same name over there, Davebrown, so feel free to ask me any questions on our forum.
http://www.taconbanana.com
(note, we've just been under serious attack from hackers, the forum is still being repaired
)