You grew up in a not so pleasent life. You had always wished to escape but now something bad has happened to you. You have been kidnapped by a man and woman. They throw you into the back of their van and make sure you don't have cellphones. They tell you to call them John and Laura, they say they are now your masters, parents. You must do everything they say if you want to get out alive. They stop the car after hours and lead you to a house on large property. It is surrounded by tons of fields which are growing crops. They tell you this is your new home and you will be treated well here. They provide you with clothes, food and a nice bedroom but all day everyday other than Saturday and Sunday you will be out working in the fields.

They have strict rules that they have posted on each door;
You may not talk to anyone who doesn't live on the property.
You may not leave the property
You must adress John and Laura as sir and ma'am unless you are over 15.
You must not eat more than the three provided meals.
Every child under 10 must wear diapers, dress[girls], overalls[boys] and boots.
Every child over 10 must wear shirt, jeans and boots.
All of the girls will be cooking, cleaning and working in the feilds.
All of the boys will by working in the fields.
You must do everything John and Laura say.


Rules;
-Not too much violence
-Cursing is allowed
-You can play two characters
-If we don't get anyone to be John and Laura then they can be controlled by anyone

Skeleton
Name:
Age[6-17]:
Appearence:
How you got kidnapped:
Personality:

Skeleton
Name: Beverly Hills
Age[6-17]:17
Appearence: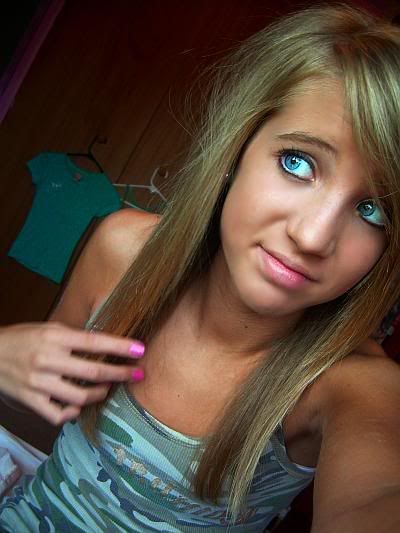 How you got kidnapped: She was drunk at a party one night and decided to walk home when she was pulled into a van and taken here by John and Laura.
Personality: Beverly is very preppy. She is bitchy and rude. She never does any of the work and usually blames the other girls to get them introuble. She snitches on people alot when she catches them doing bad things even if it means for them to be beat.