Hello. I am a high ranking agent of S.H.I.E.L.D. I will remain nameless for my own protection. What I'm going to reveal to you shortly requires levels of clearance that you couldn't dream of. You are to delete this message immediately after reading. If you received this message it's because you are in someway exceptional and now, more than ever, the the human race needs your help to survive. I'll start from the beginning.

We all saw the signs: local heroes popping up here and there, saving cities from disaster; the fantastic four, spider-man; people around us changing -- mutating -- and suddenly having remarkable abilities. These incidents have been increasing over time and after careful review of our files I believe it's for a reason. There was an event called The Convergence, a rare alignment of the nine realms. Trust me, I'm not making this up. During this event, and the years leading up to it, the earth changed. It became a hotbed for objects and people of extraordinary power. We ignored these things, thinking that somehow we could go on with life as it was before. Those of us with powers thought we could blend in and be normal; live double lives. Those of us without thought that S.H.I.E.L.D. or the hero of the day would protect us from harm. This is no longer case.

Earlier this year an alien race called the Chitauri invaded Earth. We thought it was due to Loki, but I believe they had an ulterior motive, killing off earthlings before we harnessed the power The Convergence has granted us. The Avengers were thought to have stopped the invasion by destroying the hive but it was merely damaged, not destroyed. Many of the Chitauri who invaded our planet died, but many more survived. I know this because I've seen them. You've seen them. Just not in their reptilian form.

Shortly after the invasion I started noticing strange things going on in S.H.I.E.L.D.. Director Fury had taken a lot of heat for the disaster so I thought it was just stress causing him to act oddly. You may be familiar with the way S.H.I.E.L.D. now disposes of potentially dangerous objects. It's called The Slingshot Protocol; we launch things into the sun. This was originally designed as a hypothetical, truly last ditch fail safe to dispose of the Hulk if we ever lost control of him. Well Fury has been commissioning the Slingshot left and right for use on a variety of powerful items and even people before we have the chance to study them. This is not like Fury in the least. Recently with the help of a junior agent, I hacked into some sealed files and found the slingshot is not aimed at the sun. Earth is sending it's powerful objects elsewhere. My bet is the Chitauri home planet.

Fury has been compromised. I don't know if he's still alive or if the Chitauri that took his form has killed him. Either way we need to protect earth's powerful objects and people while we can before we become completely defenseless.

We've seen what amazing feats one team can accomplish, but this will require more. We need many teams. That's why I'm sending this letter to you. Attached is the location of a target near you ( 'target' referring to an object or person of great power that S.H.I.E.L.D. will soon be coming after). Also attached are the names and contact information of other exceptional people near you who have also received this letter. Gather with the others, get to the target first, and keep it safe. Assuming you survive and succeed, remain available for further instruction.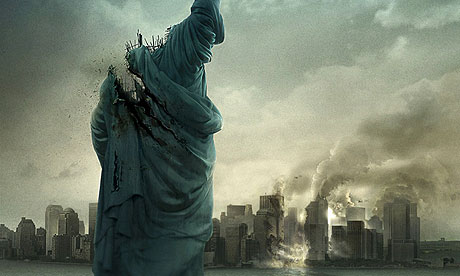 New York city is still in ruins. Global stock markets have crashed. The government's focus has been on preparedness for future attacks, and dealing with super powered individuals. Rebuilding has been put on the back burner. The death toll from the attack was in the millions. Many children have lost their parents and are forced to fend for themselves. Many people have lost their homes and their jobs and are living on the streets. New York has it the worst but the effects of the attack are world wide.
You are a New Yorker with special abilities and you've just received the above message. Your first instinct is to delete it without opening the attachments. You've received a hundred chain letters like these, many claiming that a religion predicted the disaster and is the only hope for salvation, others claiming that it was all a government conspiracy by a given political party... still this one is a bit more imaginative than the others. Your heart skips a beat as you double click the file named "Other Recipients"
--------------------
I've been wanting to start a Marvel RP with a really large scope, where people could jump in and out as needed. Multiple story lines, multiple locations, multiple groups etc. This would be the first group / story line of my alternate Marvel universe.
Everyone would be allowed to control a few marvel cannon characters but I'd want main characters to be original. That point is debatable though. If you're interested and would really rather use a cannon as your main let me know.
Anyone interested?