I draw X-Men.
Throw a reply on here of which ones you'd like to see and I'll do what I can.
Keep in mind I'm no professional artist. I just dabble and I enjoy it.
ALL of my drawings are in black and white and WILL be on lined paper. Deal with it. Here are some examples: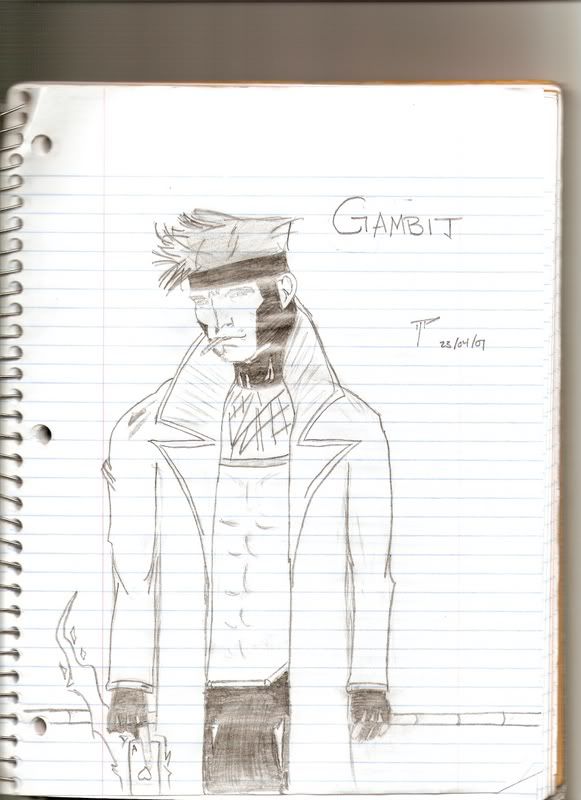 This one's for me. Those of you who know me, KNOW that I'm Gambit (Sorry Ashish)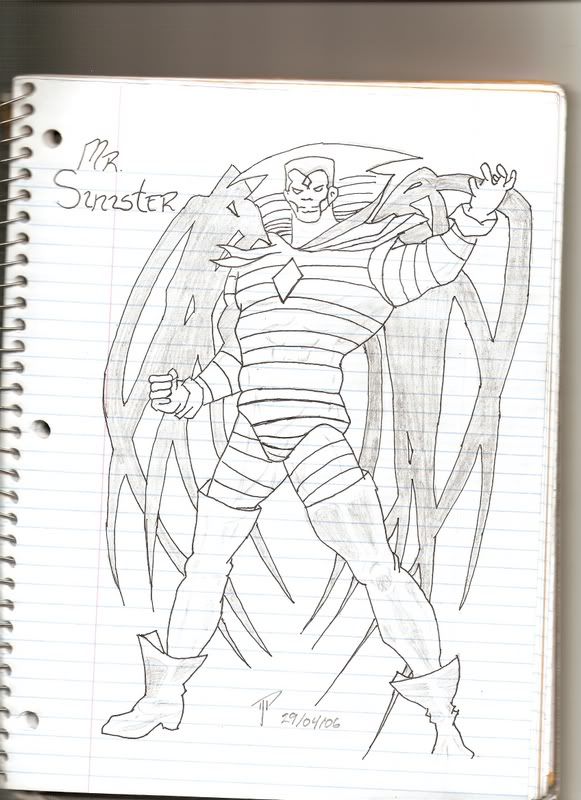 This is for my Best friend Dave.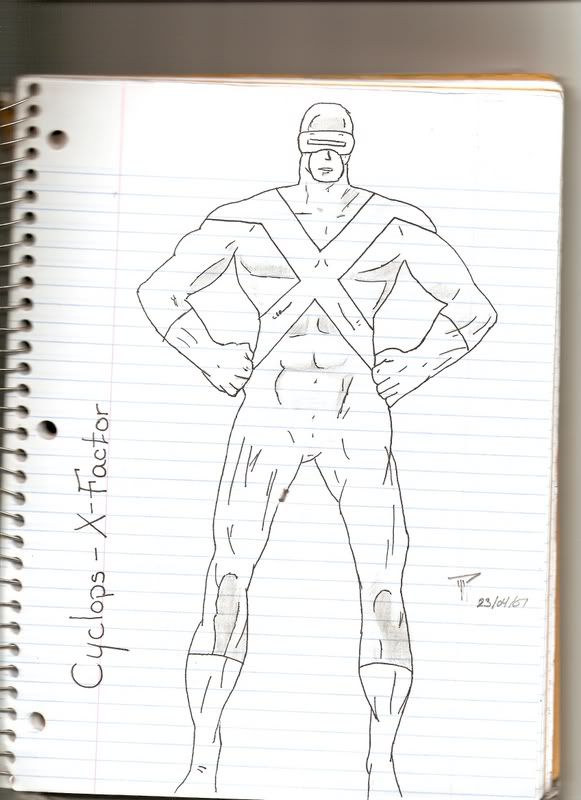 My ex-Girlfriend Rachel.
The most amazing boy I've ever met. <3 JB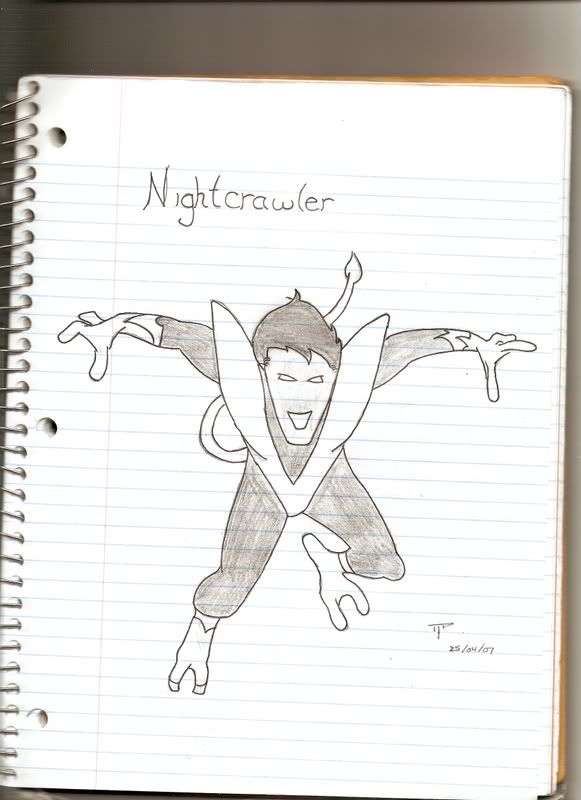 King Solomon.
There IS shading in there, it's just very hard to see.
Look forward to the requests. (Please, no repeats)