'Centuries ago an hyper advanced AI, along with a group of reckless people, saved the Earth from a world killing meteor. And in gratitude the leaders allowed the AI to intergrate with every robot ever made, both civilian and military. Over time, these now sentient machines developed personalities and intergrated even more into global society. Like all things there were several rough patches and missteps. But in the end, which includes the current time I'm living in, it was mostly positive for everyone else. Except in my opinion, as I am now an orphan thanks to an unwanted war with the Jionese Empire.

Surviving the eventual occupation alone and constantly hunted for my family's bounty, I managed to salvage a pre-AI MK IB Burster combat mech from an abandoned boneyard a couple miles outside New Calos. Where I used to have family before the war. But now it's only a massive slum for the ones that couldn't evacuate just before the surrender or the ex POWs told that they could never leave after it was signed. But that wasn't my problem to deal right now. The only thing I am concentrating on right now is getting myself to Neo Cyberia and hopefully figure out how to clear my trail.'

Recorded on the night of the Murikan Republic's surrender by Onyx Prydei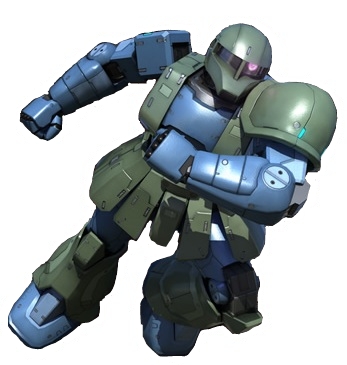 Lifting his Burster off from a converted supermax cargo ship, Onyx alligned his mech with the navpoint and rocketed forward. Staying under the radar, which wasn't the easy to do given the age and unfamiliarity with the mech, he managed to cover about two hundred miles inland. Before ducking into a wrecked and half buried Qilin mech assualt carrier. Once he had his mech firmly placed in one of the bays, Onyx left and quickly searched what he could reach close to the hanger.

After a few minutes of searching, which netted more edible supplies and another bullpup beam rifle, Onyx sat silently in his mech. Thinking of his now dead life in Murika he wondered why he fought so hard to live. When pretty much everybody will always try to end his life for the bounty. 'To stubborn to just turn over and die like an old street mutt.' he mused. Letting his head drop to the head rest, he covered his eyes with a folded bandana from his pocket. "Continue this stupidity once the sun sets. Hopefully I can reach the Neo Cyberian border forest and get hidden I'm found." he states, before drifting to sleep.
~
AI MK IIFZ Burster mech, commonly known as Vires, listening to his follow AI mech partner moped about the his retired assualt carrier. His single cherry tinted optic glanced out the open hanger bay and darkened slightly. 'One day you find some being to care for you as you will for them, Jyna.' he thought, as loud sob/curse went through the air. Turning to see the pissed transformable fem-mech enter, he noticed the weapons in her hands. 'She's going to battle. Sorta saw this coming after she requested a transfer to my unit.'

Retrieving his ZMPX-47D machine gun and Delta model heathawk from the weapons locker Vires nods towards the open hatch. "Lead on Jyna." he said. After the fem-mech transformed and blasted out, Vires hopped onto his HyperRyder and followed the fem-mech's electronic trail and lingering exhaust. Weaving by slower moving vehicles and mechs to massive to use any normal mode of transportation, Vires wondered where Jyna was heading off to. Shifting the bike to flight mode as the traffic increased he noticed that the path lead to the border forest area.

Shrugging Vires connected with a passing satellite and took several images from it's memory bank. 'Seems clear enough, but it might stay that way for long.' he mused, rechecking the images. Minutes passed as Vires raced farther into the border forest. Glancing around, doing a visual scan for threats that might get passed his radar, he wondered if Jyna was paying attention to her surroundings. "Vires, eight o'clock." Sweeping his gaze in the given direction, he saw the ongoing firefight that was coming his way. "I see it Jyna." he radioed back to the fem-mech. "Going to check out, follow me." 'Not thinking correctly Jyna.' Vires thought.
~
Onyx pushed his Burster harder as the bounty hunters closed in for the kill. 'Damn it, why didn't I look for more weapons first?' he asked. Right before answering it with curse, "Was more worried about making distance than being ready for any possible fights." Stopping before running into a irradiated beam shot, Onyx aimed the nearly empty 120mm machine gun and fired. But the burst ended just after three seconds, which didn't surprise him. 'Guess I'm going to die today.' he thought resignedly. Then a small burst of light that appeared to coming closer caught his attention, he instantly reacted.

Powering his Burster up and to the side, an action he was taught to do years ago, he finally saw the souce of the light. 'A transformable Gnrx-101 Alpha mech.' he thought. Landing several hundred yards from hunters, as they shifted their focus to the incoming mech, Onyx then cursed savagely as the hydraulics inside the left leg gave out. Shutting off the hydraulic pumps for that leg while catching his mech's fall with it's hands. "Should've saw that coming." Stopping that train of thought before it went farther, Onyx glanced up to see another mech arrive in the area.

'A MK II, FZ subtype, great now what.' he thought. "Can you move?" Managing to get his Burster to shaking vertical base, which he wasn't sure he could stay that way, Onyx replied to the AI Burster's question. "Not effectively, hydraulics in the left leg gave out." Hopping over to mech sized motorcycle, almost falling several time, he managed to get the Burster astride it. "Retreating." As the Burster MKII swung the HyperRyder around and reversed his course, Onyx drops and loads a fully loaded magazine. Twisting to take pot shots at the hunters; he subconsciously connects his mech's database to his savior's data stream. 'Now what?' he wondered.