---
Hello there, I'm Seravi :D

Feel free to call me any variation of my username though. A while back I used to do a lot of roleplaying via facebook and other platforms like tumblr and emails. Never on actual forums except for bluemoon, but I left there due to not liking the layout near as much. I've been here for a while now and I really like the looks of this system. It seems to fit the kind of roleplay I like to do very well and the tab system particularly interests me. Anyways this here is a roleplay that I ran on Facebook on a smaller scale for a while, it wasn't as detailed as it is here and certainly didn't have the best chance of surviving but against the odds it managed to go for quite a while. I'm hoping introducing the same plot here might get much more traction and a better rp experience over all.

Unlike what I see in most the RP's I've joined so far this one spans different settings and doesn't stick to the same static plot. Things are subject to change and plays out similar to case-file type stories with an over-reaching plot that spans different smaller ones. I'm hoping someone else out there is interested in this, I have one person so far but I don't think I can achieve quite the same effect with just two players (although I've done big rps like this before with minimal participation.) So without further ado...

Welcome to Harvester County Mysteries....

A scooby-gang style rp that involves murder, mayhem, and mystery.
(This intro reflects only one case)
---
---
xXx
CASE ONE: The Murders Of Wolf Pines
xXx
xXx
A body found torn to shreds. The remains of a ransacked campsite. The disappearance of young teens...


xXx




xXx


Wolf Pines is a town that plays host to an odd number of strange happenings, be it from the normal populace or the one that lives just below the surface of the towns many, many secrets. A conglomeration of non-human entities living together in a tight community just on the fringe of society. Together, and yet apart from humankind in all the way that matters. Shapeshifters, whom leave behind their human skins whenever they please. Witches, practicing their dark craft out in the woodlands. The Undead that simply want to be among the living for as long as they may possibly hold onto corporeal form.


xXx




xXx


For years now the town and its surroundings have been at peace, utterly silent and still.


xXx




xXx


Until the body of a human is found dead - mauled to pieces - at the edge of a popular campsite for tourists. Disrupting the fragile peace held between the non-humans and their ever present enforcers; the hunting clan that presides over Wolf Pines and the surrounding towns and cities in Harvester County. Now, after weeks of tirelessly searching for the monster responsible the young children and teens of those living in Harvester County have begun to go missing - both human and non human alike - Only to be found mutilated days later.


xXx




xXx


To find the monster responsible and stop this madness a tentative peace treaty has been formed. A joining of forces between the Hunters and the 'Monsters.' But tensions are high and age old vendettas are hard to forget.
---

Natives to the Witch Woods, they come in all shapes, sizes, and magic types. Ranging from light to dark and everything in between. While some traditionalists still live in their covens or in a solitary state out in the woods there are many modern witches now living among mortals or other non-human creatures. Shapeshifters notably tend to have a few of their own "witches" in their packs to bolster their strength. Though many witches tend to only get along with their own kind and distance themselves from everyone and everything that does not fit their mold. One thing to note; they are responsible for over 80% of the Undead currently haunting Harvester County.
---
Creatures that exist to prove exactly what is says on the tin - werewolves are perhaps the most common form of shapeshifter but not exclusively the only kind out there. Many of them are capable of turning into other animals besides wolves, other beings, and even at times change their human shapes. No one shapeshifter is alike, but it can be noted that they tend to form into largely connected groups (packs) and stick close to their own family units. These packs tend to live outside human norms, in what an outsider could potentially assume is an almost cult-like commune. Humans are rarely accepted into packs, but there are often other non-humans who live in them, including Witches.
---
Zombies? Ghosts? Ghouls? Oh my, yes. Harvester County is a hotbed of paranormal activity. How could it not be with all these violent deaths? It's not uncommon to come across poltergeists and other things that go bump in the night. Humans may not be the most capable of seeing them but other non-humans have the right kind of eyes for it. Not all dead things may be bad but there are plenty of them. Including the less popular Zombies, Ghouls, and Revenants who all keep a solid body to run around with (and a nasty appetite for causing death wherever they go.) It isn't unlikely to see them hanging around witches (necromancy and all that jazz.)
---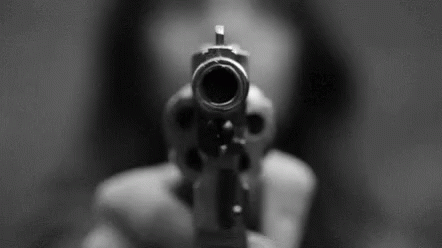 Unlike what one would imagine Hunters do not only come in a human form - though they are the most popular beings to want to hunt down non-humans. There have been notable cases of witches and shapeshifters joining Hunter ranks to police their own kind. And truly, the name Hunter is a crude word for what these people really do. All communities need law and order, and a set of rules to abide to. Though many humans who are in the know choose to follow this path. Hunter communities have their own codes, and because of the largely self-made nature of them there isn't really one alike another. Some do it to keep order, some do it because they want to kill non-humans. It's hit or miss whether a hunter or his/her community is going to be "good or bad."
---
As one could expect this would be a long-winded and literate rp that would leave open spaces for characters to slip in and out of the basic plot. Which I find has often made it easier if people start dropping off like flies. Pledging loyalty to an rp is one thing - following through tends to be another.



Things that I would expect from joiners -



Loyalty - This one is a no brainer of course, while this type of plot-line leaves some leniency for people who disappear there is a certain level of loyalty that I would expect. Informing the rest of us when you leave or if things just aren't working out. There is always a solution and if you need to step back from the role play that's alright. But outright disappearing is going to be a big no. I get being busy, just drop a "hey can't post right now, will do when I can" or otherwise just let me know. It doesn't have to be public either.

Contribution - This kind of plot really requires contribution from all parties, involve yourselves, add extra quests and plot lines. Specifically everyone can have a chance to create a "case" to be worked on. With this working on the premise of there being a slowly revealed big bad. Go crazy, just don't kill another players character without discussion with that player.

Literacy - I won't be too strict on this rule because I know that everyone makes mistakes and sometimes posts really can't exceed a certain limit due to lack of things to go off of. I generally make extremely long posts just because that's how I am. I DO NOT expect anyone to match me. Do what you are comfortable with.

On the topic of faceclaims - I'm a fan, but I know some are not. I've used them..ive not used them. They won't be put on the front page but use them if you want to or don't. Just make sure your character is fleshed out and well-thought whatever the case. I just would prefer if no anime were used, not that I don't like anime, I just think it would really conflict with the "realistic" style images already present.

If interested let me know! Thank you :D