---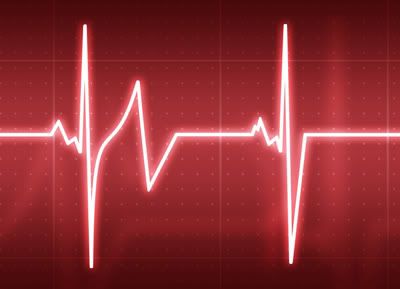 ---
I will be periodically putting up what is written in the newspaper of the city we are in. It may contain information helpful to you, I suggest you read what I take the time to put down. It also helps you keep up with current events in the city.
First article is..
---
---
Hello citizens of Metro, I regret to inform you of a situation worsening as we speak. As many of you know, Metro Daily has been bringing you news and updates that cover the going-ons of the city's vigilantes and there unwanted bustle. We have given you faces and names in an effort that you, the good citizen, report them whenever you can. However, we are surprised to say that today our top news is not about them, but rather someone very different. For those of you who know him, you won't be surprised at what he has done, for those of you who don't let me fill you in.

His name is Flawless, no really, and he fits the bill of his namesake too. Arriving apparently from a station out in space, he landed here is Metro City and took the underground crime boss' by the scruff of their necks and made them his dogs. All while keeping a relatively low profile, their loyalty to him is such that even I was unable to get a word out of any of my contacts or from the bosses themselves. Flawless has been a hush subject. You can imagine that someone who accomplished that much within his first few days in the city might have bigger plans. These plans came to light just last night. At exactly eight o'clock, an army of gang goons wearing official clothing began patrolling the west downtown end streets and ordering everyone out to go home. Force was used and a few casualties gone unnamed have been confirmed. This strange occurrence was explained via broadcast by none other than Flawless himself. He came on air at about nine o'clock and went on to explain that this was now going to happen every night. A curfew, instated and enforced by himself and his men was to occur. He went on to explain that several other procedures were to take place, such as policy and bans. He informed the people of western downtown Metro that he was going to create a 'Utopia' for them, a place with complete order and contentment, and they were his first lucky test subjects for such an environment. Thus far I have only been able to scrap a few 'rules' that this Utopia area must fallow, and they are alarmingly precise and controlling. They read as fallows:

Crimes will be eliminated
All income generated will be forwarded to my agents and disperced accordingly back to the people
Curfew is at 8 o'clock sharp
Students are required to perform to the best of their ability
Behavior will be monitored and checked
Resistance will be met with punishment that is possibly fatal

And not one person who struggled was spared. I am sorrowful to add that within the week Flawless plans to expand this Utopia environment, and although officials have tried to come back with a force, they have all failed to complete their mission or stay alive. A force that is frightful has been unleashed citizens of Metro, and we urge that everyone get out while they still can.