This is where all the information of NPC is kept. Therefore, do not post in this thread. Please. If you have questions, the OOC is over there...
That being said, if you have an NPC that you want included, clear it with me first, and then you can post him or her here. Now that that's done, let's start.
[All of the following is subject to change]
Cora Whitfield
- Female - Halfling Ranger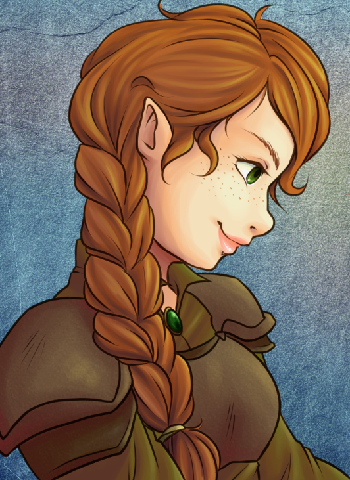 Cora was born in the Southern Reaches of the West Marches in a little farming vale. She was one of seven siblings, most of whom also went into battle with the West Marches. They were not given a choice, as they were drafted for the army. After all of her brothers and father was drafted, she too signed up, hoping to fight with them in battle. Alas, she was split from her family and got placed in the Expeditionary Force.
Cora is good-natured and humorous with a joke always on the tip of her tongue. She is sweet and kind to strangers, if a bit sarcastic, but she has a good heart. She found a fast friend with the Nagi Takeo.
Takeo Amaya
- Male - Nagi Battlemage
Takeo has a learned tone when he speaks, but it is rarely considered condescending. He is a kind and gentle man, but with a mischievous streak and is fiercely loyal to those he considers his friends. The first of whom, Cora, he met on the battlefield.
Goric Toothgnasher
- Male - Orc Cleric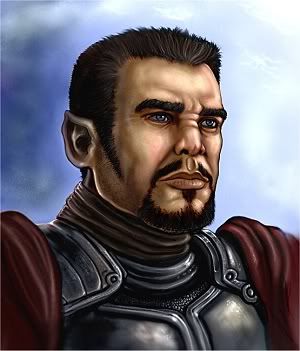 Aello Cistkal
- Male - Harpy Archer
Jaren Diteal
- Male- Elf Mage
Jivven Noda
- Male - Drow Assassin
Strom Bloodaxe
- Male - Orc General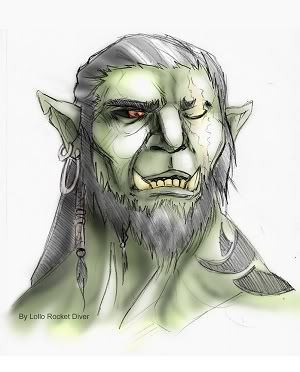 Rorik Randahl
- Male - Mirryv's friend