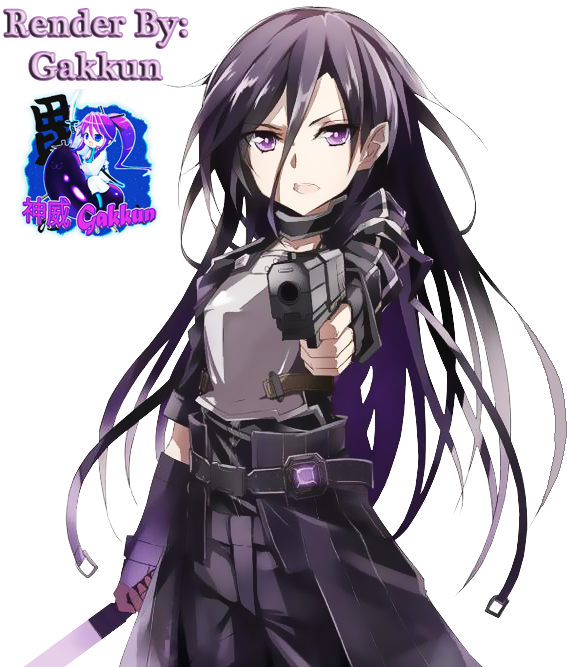 A black haired female sat herself outside on the highest balcony of the trading citadel that merely served as a front for her true profession, trace hunting. This was her place to go when she needed to be alone, needed a breath of fresh air, or needed to think. This particular morning she found herself awake earlier than usual due to a rather cursed dream and instead of attempting to go back to asleep, she learned long ago that it was worthless attempt, she simply lounged in a chair outside. She was so lost in thought that she didn't notice the presence of another creature until it leapt on her shoulders and inserted its claws into her shoulder. Wincing in surprise at the sharp prickles, she smiled softly and reached up to pet the sleek specaled cat as it purred at her.
The cat was more or less a stray, though it tended to stick around the citadel, and more specifically her, most of the time, as that's where she was often fed and treated well. She let him come and go as he pleased. "Still ought to name you." she said softly. With the cat still perched on her shoulder like a furry bird, the female rose to make herself a cup of tea and returned to the chair. The tea was swell compared to what she grew up drinking, but it was better than nothing so she figured. Plus, she thought it was better than the locals' choice of intoxicat, a stomach destroying beer called Hell's Blood. Turning her violet gaze skyward, the female wondered how her sister was doing. "Hope Taiho alright. She hasn't contacted me in a while."
A few hours later she hopped in her single seat space fighter and went off planet. 'Another trace has decided to try his luck fleeing. What a stupid move.' the female thought as the fighter carrier appeared from FTL. Falling into the flight pattern, she pulled the face plate down. Feeling her inner predator slowly surface, she gripped the control till her knuckles went white. Once the initial wave crested, she loosened her grip gradually. 'Hunt's on asshole, you aren't getting away.' the female thought, eyes narrowing in agitation. "This was supposed be my break. But you just had to run, how ungrateful of you, bastard." she growled. So focused on her own musings, the didn't noticed the newer generation space superiority fighter fall on to her wing. "Trace hunter, we're your wings. " Glancing over both shoulders, she grunted at the comment. 'Whatever.' she mused. After her fighter was topped off, she peeled away at top speed. Aiming towards the FTL point at outer edge of the mass shadow . "So hunter, you got name?" " Mahama Nytehauk."