Hello all!
It's just me, your friendly neighborhood Spiderwoman ...
Nope, just kidding. I'm just Kura. Just. Kura. God, I'm really lame you guys ._.
Anywho, if you think you want to join this pretty amazing story I added to the RPG site, that would actually be really appreciated. It's a small roleplay, with only three people currently apart of it, but we're hoping that it can develop into something wonderful. Because, y'know, that'd be really nice. And appreciated. And awesome. And cool.
And I'm rambling again.
Back to the reason why I'm posting this.
I need one(1) male and two(2) female roles to be taken. It's small and awesome.
So yeah.
Join this roleplay.
'Cause then you'd be awesome.
Akita's Seasons Return
If you wanna know what the character is, then that'd be cool too, I guess. Like a cool-cat. So here.
---


Once upon a time ... Thousands of millions of years ago ... There were two beings known as Sun and Moon. The two met and fell in love instantly, despite their obvious differences. The being we call the Sun created the Earth for a home for him and his new, lovely bride. Over time, he noticed his wife's nature for caring for things and since he wasn't sure of how she would react to a child, he made animals and humans to live on Earth so that Sun would warm them up and Moon would check on them almost every night to make sure they were safe. This ended in the creation of a perfect harmony on Earth.

After many years, Moon gave birth to four children, each different from the last. Two were named after their father for their warm nature; they were called Spring and Summer. The remaining two were named from their mother on how she would use her cold nature to survey the land; they were named Autumn and Winter. The four never left the sides of their parents, leading them to believe that they were the best beings in the universe.

The children began to grow restless, so their parents gave each a fourth of the planet that they looked after as a family. Each crafted it into their own design and the humans began to adjust to the changes in their section as the Earth was slowly turned by their parents so as not to have the humans suffer in one place for an extension of time. The seasons were happy, but would often attempt to get too near to the planet due to their curiosity, leading Sun and Moon to create Stars. Stars were the guardians of the people on Earth and, more specifically, the four children, and their main priority was to keep them safe and away from Earth.




A small town called Akita has just entered their spring semester of high school. All of them are excited about the upcoming year - but something very strange is happening in the small town. It has been separated into four sections, each divided by a miniature season. It's almost as if it was that time of year within that area. Four odd teenagers have arrived and are living in a house that they have rented out for three months, but they are only seen together on rare occasions. Some are led to believe that they are antisocial freaks, while others think they're simply strange and want to get to know them. A select few have even said they are falling in love with the four.

Now, what is actually happening. The seasons decided that they wanted to see the world up close and personal, leading them to decide to secretly escape to Earth. They made it there easily but found that their seasons had followed them to the small town they had picked. Each decided that they would divide up the land as best as possible and would go there if they needed a bit of seclusion. They all picked a fake name and then decided on Orako as the last name so that they would all have a cover name for the duration of their stay on Earth.




Name | Age | Gender | Romantic Interest | Face Claim

Sarcastic and Aggressive Character/Role 2*


[url]TBA[/url]
19 | Female | Rin Tohsaka*
OPEN

Shy and Sweet Character/Role 4*


[url]TBA[/url]
17 | Female | Mirai Kuriyama*
OPEN



Name
Appeared Age | Gender | Face Claim
Abilities
Status/Player

Junior/Merciful Star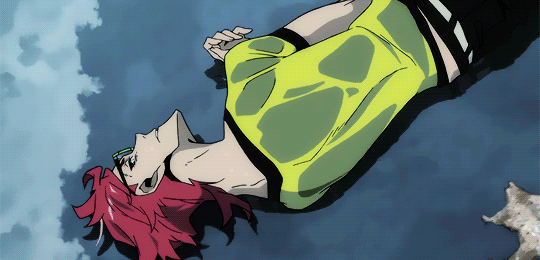 [url]TBA[/url]
Appears to be 19-25 | Male | Hajime Tenga*
Astral Projection, Psychometry, Dream Control, Persuasion, Telepathy, Element Spirit
OPEN