If you're unsure as to what race you want your character. than here's a list on the main races you can play as (If none of them suit you, you can choose your own race):
The Skelecoots:
A group of Victorian skeletons. They drink, invent, fight, drink some more etc. Their technology type is Steampunk, so you can choose to be a tinkerer, an automaton, an engineer and so on.
Source:
http://www.fanpop.com/clubs/roblox/quiz ... are_______
The Robloxians:
A technologically advanced cuboid race. They invented the process of creating G.A.M.E (Generated Alternate Macrocosms in Electronics) worlds, which are basically virtual reality simulators, and Morphing, allowing them to change their physical structure. This is how I in-universally explain Roblox in the Imagiverse.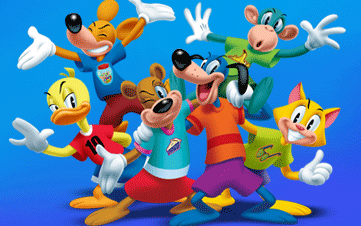 Source:
http://toontown.wikia.com/wiki/File:Toony_Toons.png
The Toons:
Cartoon animals that live in Toontown. Defaultly pranksters, they specialise in practical jokes and other things. They come as pigs, ducks, cats, dogs, mice, pretty much all of the characters from the Toontown Online (and Rewritten) game.
Source:
https://www.tumblr.com/tagged/ask-the-minecraftians
The Minecraftians:
Cuboid figures, much like the Robloxians. They live off the earth, if you know what I mean. They come as scientists, magicians, tainted servants of the Flux Lord and farmers.
Source (and article on them, I guess):
http://mlp.wikia.com/wiki/Ponies
The Equestrians/Ponies:
Inhabitants of Equestria. They specialise in magic, friendship, magical friendship, harmony, etc. There are also scientists and magicians, but mostly magicians. And Alicorns, who are magical by default.