x
x
x
x
x
We've often dreamed of the fairytales that our parents told us ever since we were little. Of faraway places, daring knights, and beautiful princesses. What if everything our parents had told us were true? The contents of a fairytale were not fact... but rather fiction. However, they were fluid throughout life, repeating themselves over and over again before our eyes without anyone even noticing. At a small town high school, Gradeview High, several fairy tailed destiny are set to intertwine. Will they play out like they have in the past? Or take an entirely different path?
May Kang has always been known as one of the most beautiful and brightest girls in the school. Quiet, kind, with her nose always in a book, never interested in anything other than her studies. (face claim: samuel larson) has always been known as the school's residential loner. He has always kept to himself, and no one at the school has truly ever gotten close to him, or rather taken the time. While he may have quite an aggressive temperament on the outside, there might be something sweet or even kind on the inside. The two have been placed together on a school project that means everything for their grades, so May must literally 'tame the beast' so she can maintain her perfect gpa.



lee yuna

|

reserved

xxx

samuel larson

|

reserved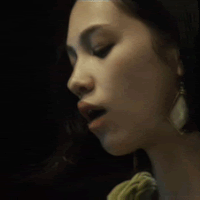 Bryant Matthews has it all. Quarterback of the football team, great grades, a poster family, a pretty face, and the attention of almost every single girl at Gradeview Highschool. It's almost a mystery as to why he hasn't dated anyone, and for the most part keeps to himself. Some speculate the pressure, but deep down he has never been confident in his abilities. It's been his dream to go the distance but he is his biggest enemy. Lately however he found that he has become completely mesmerized by Megumi Saito, a known party-girl and magnet for the boys. While she doesn't seem to be the 'picture-perfect' girl that his parents would imagine, he feels like there is more than meets the eye about her.



alex pettyfer

|

reserved

xxx

kiko mizuhara

|

taken
Evelyn Addington is as cold as they come. Born to one of the most wealthiest families in town, she seems to appear just like another snobbish rich girl to most. However, deep down Evelyn has never felt more lost in her life. Her younger sister, is everything she wishes she could be, happy, carefree, and naive, but she has always had a cynical view of the world. Eleanore Da Cruz was best friends with Evelyn when she was younger and has always been curious as to why she pulled away when they got older. They are still friends, but nothing like they used to be. Eleanore can't help but feel hurt about their broken friendship, especially when she began to feel more than friendship.



nicola peltz

|

reserved

xxx

adelaide kane

|

reserved
Zayn McNamara and Callum Winters have been best friends and complete opposites since they were young. Zayn has always been the cockier, and popular of the two while Callum has always been classified as a geek. During their first years of high school, Callum started to develop a deeper set of feelings for his friend, but seeing as how he was the school's womanizer it seemed far-fetched. Not to mention Zayn has had his eye on May for quite some time now. While Zayn is completely oblivious to his friend having feelings for him he can't quite explain why he feels lost without him.



charles melton

|

taken

xxx

keiynan lonsdale

|

taken
↣ Hi I'm geminiblues but you can call me Gem! Thank you for taking interest into my Roleplay. I hope you enjoy the concept and if you have any questions regarding the plot or characters please let me know in the OOC board!

↣ The rules are simple, mainly ones that everyone knows, no GodMod, be kind to everyone in the OOC, and any rules that apply to Roleplay Gateway. There are obviously going to be mature themes in here so please keep that in mind before joining. Any content regarding any sexual themes, please be kept to a minimum, and if the scene is to be continued please respect Roleplay Gateway's wishes and continue it off site!

↣ As you can see there is a small cast of characters and I'd like to keep it consistent and small. I expect literate and dedicated writers, around 400-500 words per post. I also want this to be very character driven !!! As you can see these characters are influenced by their classic counterparts, so they will be similar but feel free to stem off some. We do have the pairings of (belle/beast), (hercules/megara), (elsa/original), (gaston/lefou).

↣ To reserve a character please post your intended character and dialogue color. I am willing to change face claims but PLEASE be diverse. The characters are all in their senior year of high school. I expect WIP in by at least 48 hours, and hopefully completed characters within 4-5 days, I will however be considerate to anyone who gets caught up with anything. PLEASE if you join this know that you will be able to post at least once or twice a week, I'd hate for this to die out. Thank you so much! Please check the OOC board for any updates or new information regarding the Roleplay.
Taking place in...
Arcs are bundles of posts that you can organize on your own. They're useful for telling a story that might span long periods of time or space.
There are no arcs in this roleplay.
There are no quests in this roleplay.
Welcome home, Promethean. Here, you can manage your universe.
Arcs are bundles of posts from any location, allowing you to easily capture sub-plots which might be spread out across multiple locations.
You can create Quests with various rewards, encouraging your players to engage with specific plot lines.
Settings are the backdrop for the characters in your universe, giving meaning and context to their existence. By creating a number of well-written locations, you can organize your universe into areas and regions.
Navigation
While not required, locations can be organized onto a map. More information soon!
There are no groups in this roleplay!
By creating Collectibles, you can reward your players with unique items that accentuate their character sheets.
You can schedule events for your players to create notifications and schedule times for everyone to plan around.
The Forge
Use your INK to craft new artifacts in a contemporary tale. Once created, Items cannot be changed, but they can be bought and sold in the marketplace.
Notable Items
No items have been created yet!
Discussions
Most recent OOC posts in a contemporary tale