================================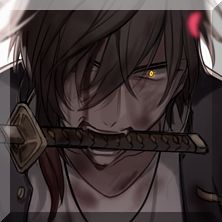 ================================
"I always prided myself
that I am strong and
I can handle anything,
but then, I was faced with
reality that I am not
as strong as I think."
================================
█
█
▌
█
▌
█
▌
█
▌
█
▌
█
▌
█
▌
█
▌
█
▌
█
▌
█
▌
█
▌
█
▌
█
▌
█
▌
█
▌
█
▌
█
▌
█
▌
█
▌
█
▌
█
▌
█
▌
█
▌
█
▌
█
▌
█
▌
█
▌
█
▌
█
▌
█
▌
█
▌
█
▌
█
▌
█
▌
█
▌
█
▌
█
▌
█
▌
█
▌
█
▌
█
▌
█
▌
█
▌
█
▌
█
▌
█
▌
█
▌
█
▌
█
▌
█
▌
█
▌
█
▌
█
▌
█
▌
█
▌
█
▌
█
▌
█
▌
█
▌
█
▌
█
▌
█
▌
█
▌
█
▌
█
▌
█
▌
█
▌
█
▌
█
▌
█
▌
█
▌
█
▌
█
▌
█
▌
█
▌
█
▌
█
▌
█
▌
█
▌
█
▌
█
▌
█
▌
█
▌
█
▌
█
▌
█
▌
█
▌
█
▌
█
▌
█
▌
█
▌
█
▌
█
▌
█
▌
█
▌
█
▌
█
▌
█
▌
█
▌
█
▌
█
▌
█
▌
█
▌
█
▌
█
▌
█
▌
█
▌
█
▌
█
▌
█
▌
█
▌
█
█
█
▌
█
▌
█
▌
█
▌
█
▌
█
▌
█
▌
█
▌
█
▌
█
▌
█
▌
█
▌
█
▌
█
▌
█
▌
█
▌
█
▌
█
█
█
"Cai-Cai!!! Read this story!" This was followed by another voice piping with energy. "Come on!!! Hurry Cai!" There was a bit of hair pulling by those small grubby hands. This caused a noticeable vein to pop upon the hulking tower's forehead, who is actually a human, encircled by little gremlins (kids) "Piped it down you dang brats!" This was followed by laughter and a few words of redemption and advice. "Now children, it's already time for bedtime. Don't bother Caius too much now." This came from the Matron who looked at them warmly, but her voice carried a hint of authority.

She was without question older than anyone inside the room and carried herself with a matured grace. Her hair neatly tied in low ponytail while those brown eyes framed by glasses gazed at them in equal affection and light intimidation. The energy around the group of children deflated as they quieted down and complied. They didn't want to be scolded after all. "Yes, Matron." They said in unison and upon hearing that response was a big relief for the one now known as Caius, he released a big sigh as the hands and feet that were all over him were now gone. They seemed to think he was a tree that should be climbed. "And Caius, what did I say about temper and patience?"

Those words made Caius freeze from the spot as he scratched his head further ruffling his already messed up dark brown hair edged with crimson. "Can it..." He wasn't being impolite really. It had always been his way of speaking with the crudest words. The Matron nodded towards his response. "Now, children off to bed we are. Caius, I'll leave the cleaning to you."

Caius nodded his head at this while turning his back from them. "Yeah, I got this." He waved his hand in the air as he walked away from them to do his chores. The Matron in returned had a small smile watching his retreating back before ushering the children upstairs to retire for the evening. This was the same routine in this private-owned orphanage. That's why no one would think or even have the slightest guess that this place would be a center of something extraordinary. More or less, it was a peaceful night as he walked along the hallways carrying some recently washed bed sheets. He was going to put it away as his bright golden eyes reflected the gentle light of the moon. For a moment, he stopped looking out the window.

"It's a full moon tonight, huh..." His voice but a soft whisper as he took the silence and the ambiance in. The moon was so big in such a phase and its light illuminated the land in a pale color. It was not bad to relax once in a while in such a night. "Well, I need a good drink after this. How could those damn goblins be that energetic?" Caius shook his head just by remembering the events of the day. He could feel the fatigue coming over him once more. There was not a dull minute at all, but he wasn't overly annoyed about it. The situation these kids were in was not unknown to him. There was a sense of sentiment in him, so it would be fine to help a bit where he could. But, it doesn't change a damn thing that those brats needs a thorough beating one day. He is not a jungle gym for fuckin' sakes. Anyway, he continued on his way to finish his job before going for the night.

Time went on peacefully just like that...

The Matron gave him some hot cocoa before he left for the night. It's free so, there was no way Caius would refuse that. Plus, it was perfect for cold evenings like this as he walked along the makeshift path towards the gate entrance. The said orphanage was not far from the metropolis, but it had secured itself a piece of land with adequate grounds. It was perfect for children to play outside on good days. The place over all wasn't grand and he was also working for free as a volunteer, but it felt cozy. That was more than enough for him right now. He blew on his cup of warmth, before taking a sip and continued on his way as he finally reached the gates. His final duty was to lock it up properly.

"Where is that lock...?" Caius fumbled through his pockets while making sure his steaming drink would not spill. At first, he wasn't concerned about not finding it, but after a while, his face twisted into that of confusion, desperation, and then surrender. He probably forgot it inside. "Tsk... Might left it at the kitchen table." Oh well, he has a key anyway. The Matron gave him a spare in 'just in case' situations. This way, he won't need to wake anyone else up. In addition, he could imagine the horror if one of those brats causes a ruckus. He really didn't want to deal with it. That's why he made a beeline back to the manor-styled building that is the Orphanage.

Along the way, Caius made a stop in the middle as a howl of something canine echoed throughout the grounds. It definitely had an impact as the full moon made its reign over the night sky very prominently. "Huh? Wolf?" He tried to think if that was possible as he looked around him. But, that's impossible. It's not like they're near a forest. This was the city. Maybe, a dog." He settled on that assessment with even an appropriate nod, but his calm appearance shattered when he heard a piercing scream tearing through the darkness. "Jessie!!!" He knew that voice, actually he knew all of the children's names even if he doesn't admit it. His heart pounded in his chest in panic as he made great haste. He quickly reached the doors and fumbled with the lock. His hot cocoa now on the ground and forgotten. "Hey!!! Hey!! What happened!?" He continued to bang on the door while shouting at the top of his lungs. Soon enough, he was able to open it and what came into his line of sight first was the body of the Matron rolling down the staircase. It eventually stopped in front of him as those brown eyes that were filled with kindness earlier now were filled with lifeless horror.

"Hey..." Caius approached the bloodied corpse. She was covered in red as if that was her clothes. It even made a pool depicting how recent it was. His attention was taken again when many screams echoed inside the building. The children was still in danger from whatever it was. He went upstairs. "Brats! Where are you!? Jessie! George! Yul!" He continued shouting the names of the children and he could hear the screams getting louder and a feral growl being mixed in. Was there a dog? No, a wolf really? He grabbed the nearest object he could along the way that can serve as a weapon. It was the mop handle as he finally reached the door and kicked it open. "GET AWAY FROM THE BRATS!" That was his opening bravado, but he could feel his stomach lurching because of what he was seeing at this very moment.

There was something Caius could not identify as normal. A big bulk mass covered in hair and sharp teeth and fangs glistening in red liquid. Sharp and ferocious eyes glistened in pure wild instinct gazed at him. He wasn't sure what it was and he really didn't want to admit the word registering inside his head. But, that wasn't what made him have this feeling of vomiting whatever he ate. He had been in a lot of fights. It got really bloody as well, but it was never like this. Claw marks scattered across the wall stained with blood. Furniture were all in disarray. The children were filled with fear and crying for their lives. Some.... Yes, some...were across the floor. Their eyes lifeless gazing into a vain hope of being saved.

Their spleens, intestines, and severed limbs scattered around like confetti. Heads detached from the little bodies were also present. The scent of blood weighed heavily in the air and even it was a perfect scene in some Hollywood horror movie. But, this was not a movie. It definitely was not. "C-ai... he...lp..." That soft voice snapped him out of his haze and focused on the reality. This was not a fuckin' dream. There in the jaws of that whatever thing was little Sophie. Her throat bitten as blood drizzled like sweet honey. His eyes of gold flashed with intensity as the bewilderment, shock, and horror dissolved into a collective set of rage and willpower. "YOU BASTARD! LET HER GO!" He raised his wooden mop handle as if it was a sharp blade and rushed towards the monster.

The said creature did not budge from the spot as it hit him. Normally, that would cause quite a reaction as Caius definitely put much strength in it. But, what welcomed him was being hit backhandedly. That made him fly across the room, specifically outside by making a hole. "Cai!" It was the collective shouts of the surviving children as he fight not to lose his consciousness. He was leaning on the wall which stopped his momentum of being slammed away. With a quick reaction earlier, he used the mop handle at the very least as a shield, but now, it had become his own undoing. It was broken into pieces and the splinters stuck to him like pins. Moreover, he could feel a seething pain in his abdomen. He gazed at it and found he had been impaled. That probably came from the wooden walls he had smashed through. This was bad...

He can't just lay here... The children. Caius used his sheer will to stand. He removed the large chunk of wood that impaled him knowing that he would bleed hugely. But, it was going to hinder his movements, so no choice. "I'm fine..." He managed to stand on his feet as he was bleeding all over. "You mutt...Let--!" The monstrosity did not wait for him to finish. Actually, its interest was now on him. The fact he was still moving and so unceremoniously, the girl named Sophie was discarded like a piece of trash on the floor. Clear to anyone's eyes, Sophie was already dead. That broke something inside him. She called out to him and he... failed miserably. "So..ph..ie.." As if there was no time for him to process his grief, the creature stepped on the dead Sophie without care, crushing the girl into a miserable pile of flesh. "NO!"

His shout was like the firing gun as the massive creature rushed towards him. Its claws aiming to thrust into his chest. But, that didn't happen at all. Instead, the atmosphere of the very room changed. Something heavy filled it. More importantly, the limb that was supposed to bring an end to Caius was now severed from its joint. The beast howled in great pain and surprise. It looked back at the one responsible in rage, but what welcomed him was a madness of golden hate. "I'll fuckin' rip you apart." His voice was low and very ominous as his golden eyes flashed in a haze of delirium. His face shifted into pure anger and without a care for his own injuries, he grabbed the creature by the mouth.

In retaliation, the creature tried to punch him back with its remaining hand. It reached its target, but Caius was in a bath of adrenaline and didn't care for the pain. He was a mad man that even the surviving children that saw it did not recognize the big brother figure they all came to love. "Die mongrel." That was his ending statement and without further ado, he ripped the creature's head into two by opening its mouth to extreme measures. Though, it came easy to him as his body seemed to have been enveloped in an insurmountable level of strength. Blood spluttered everywhere and the said creature fell to the floor with a thud. Then, there was silence. It surrounded everyone who survived that terrifying event.

The children all huddled together in the corner as they fear Caius. Why shouldn't they? He looked like a monster with his golden eyes gleaming in madness and covered in blood along with bits of body parts. He didn't mind though as he slowly approached the body of the crushed Sophie. He stood there for a while. He was completely still. "So..rry.." His voice was filled with anguished and then he dropped to the floor. His exhaustion, injuries, and emotional strain finally won over him as he could feel his consciousness slowly ebbing towards the darkness. The children finally approached him in great concern and hurry. It seemed that children really have no fear in the end, don't they? "Cai! Cai! Cai!" Those were the sounds that lulled him into slumber. At that moment, he had that stray thought. "Oh yeah, where is my hot cocoa...?" Then, he finally succumbed to the lure of sleep.

"His...are bad."

"He... lot of blood."

"The first aid.... we arrive."

"It's....blo....me..ss.

"What about the...crew?"

"They...already..."

Unfamiliar voices circled around him. Caius didn't know what was going on and he could feel his body was somehow numbed. He tried to open his eyes to assess where he is and who the people were. But, it hurt as a bright light welcomed his eyes. Immediately, he squinted. "He's...what do..." He really couldn't hear what exactly what they're saying. He also feel very light-headed and weak. Everything was spinning even the voices. "Chil..dren..." That was the first and foremost concern in his head. He knew that he was probably in unknown hands, but he couldn't care about it. He'll deal with it when it comes to that. "They're....ne... Lucky.... We..wolf..." He really didn't get it, but he felt that whoever was speaking was telling him good news. So, he succumbed to sleep again without his knowledge as he was spirited by a mysterious group towards the place where his destiny could be made or could be broken.
---