Name:
Aliana (A-Lee-An-Ah) Duirk
Alias:
Ali
Picture: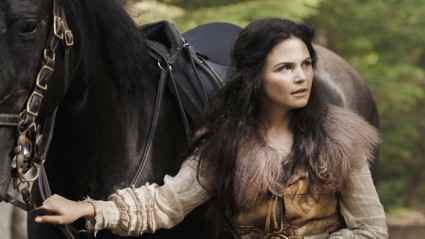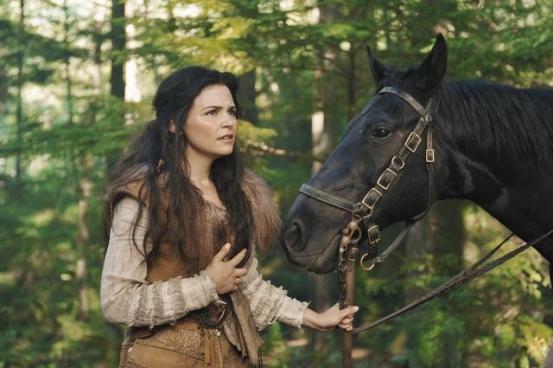 Description:
Aliana has a willowy, skinny figure that makes her look somewhat delicate in stature. It doesn't help that she barely brushes 5'2" in height either. However, beneath all of that is the toned and muscled body of a working girl. She has a wave of brown hair and when brushed it looks shiny and smooth. However, it is not often washed and brushed to perfection and is usually either tied into a tight braid or frizzy and rough. She has soft grey/blue eyes that have a hard edge to them and cheeks that are flushed pink most of the time.
Age:
24
Sex:
Female
Date of Birth:
September 34, 575 TE
Birthplace:
Veilbrand
Current Location/Residence:
Veilbrand
Ethnicity:
Irlean
Height:
5'2" (just)
Weight:
117 lb.
Frame/Build:
Slender and willowy.
Hair Color:
Dark brown
Hair Length:
Halfway down back
Eye Color:
Bluey/grey, flecked with darker greys.
Complexion:
Fairly tanned.
Voice Type:
Mezzo-Soprano
Quirks:
Aliana has a nervous tendency to play with her hair when she is worried or lying about something. If she fiddles with her hair then it is guaranteed that she isn't being wholly truthful.
She also has a birthmark on her left thigh, just above her knee. It's nothing more than a pink smudge about the size of an outstretched hand, but she is embarrassed by it.
Political Affiliation:
No Political Affiliation.
Social Class:
Middle class (farmer's daughter)
Occupation:
Works on her father's farm.
Religious Beliefs:
Goddecca
Family:
Darius [Father and owner of farm], Judith [Mother], Karia [Baby sister] and Holden [Older brother].
Personality:
Aliana is a naturally outgoing person and shows no fear or shyness around any kind of person, whether of noble birth or foul-mouthed, treacherous peasants. She is often sarcastic and has a very sharp tongue that she forgets to keep in check, which often gets her into trouble. Although, she likes to consider this a "witty" aspect to her personality and most of the time she can be quite funny with her remarks. Ali isn't afraid to speak what is on her mind and is very truthful about practically everything. She is not someone who deliberately goes out to hurt anyone's feelings, but it's just the way she is. If she does harm anyone's feelings then usually she is very regretful (even if she doesn't always show it). As sarcastic as she might be, she is not spiteful in any way.
Most of the time Ali is a calm and collected person and seems to have a blase attitude about most things that pass her by. However, she has a bit of a temperamental streak and if rubbed up the wrong way can be quick to snap. It does not happen often, but you had better not be close when it does.
It takes awhile for Ali to like anyone and she has a tough outer shell that she uses to repel people. That said, she can be very warm and open to those who she trusts and is fiercely loyal to those she cares about (especially her family). She has a wicked sense of humor and always manages to fight some kind of trouble around almost every corner. Playing pranks on her brother is her favourite past-time and she is quite mischievous.
Strengths:
Doesn't let anything hurt her, intelligent, excellent horse rider, humorous.
Weaknesses:
Temper, sarcasm, trouble maker (finder) and can't cook for anything.
Hobbies:
Horse riding, singing and climbing.
Phobia/Fears:
Enclosed spaces and death.
Equipment:
A long dagger and a bow and arrow that she mostly uses for hunting, so it's a little crudely made.
Biography:
Ali is the middle child in her family, though for a long time there was just herself and her elder brother. Ali's brother is three years her elder and has sole right to the farm upon which the family live. It is on the edge of the town, walking distance from the centre. Her family are well respected in the agricultural society and have excellent standing. The farm has been in the family for as long as anyone can remember and has been passed from father to son. Ali has no right to even try and claim the farm, though she would love to. Instead, it seems she is destined to be married off to the son of a similar family and become a farmer's wife, destined to bear children and cook. This is not what she wants.
All through her childhood Ali tried to keep pace with her brother. She worked the farm with him, she learnt to ride bareback on the farm horses, she practiced climbing trees. All of this was to make sure that she kept up with him in terms of looking after the farm and physically. The pair had a knack for fighting and she needed to keep on her toes if she wanted to beat him in more ways than one. Still young, she did not realise (and nor did her parents have the heart to tell her) that she would never inherit the farm. As they grew and matured it became obvious that Holden did not have as much love for the farm as Ali did, but he too begrudgingly accepted his Fate and that he would be passed the farm by his father. The fuss kicked up by Ali was phenomenal. She didn't speak to her parents for weeks and would often disappear into the woods that backed her farm.
Then Karia came along. It was so unexpected. Ali was fifteen and her mother had shown no signs of bearing another child (much to her husband's disappointment). Unbeknownst to the family, the child is not the fruits of their father's loins. But that is a secret that Judith will bear to her grave. Ali loves her little sister more than anything and it became the making of her. She calmed down somewhat and relaxed her bitter attitude about the farm. She refused marriage however and has turned down every man presented to her by her father. Although, rightfully she has no say, she is the apple of her father's eye and he would never push anyone upon her.
Ali still lives on her parents farm, helping out and taking care of her sibling whilst their mother works. Their father has long since retired and given Holden the farm. She does not mind her current position, as behind their father's back Holden gives Ali control of the farm whilst he sneaks into the village to visit his love. Plus, she has the freedom to escape whenever she wants to and often she visits the town.