Once Upon A Time, There was a tale of warriors who had fought bravely for the right to claim the throne of several different Gods Of War. They were not immortal nor less than a mortal, So they were Considered Asura, which, In Asian religion, was a Lower God. The Successors of these beings were at first known as 'Riders.'
There were Four in All, And They were known as the Tenumako (Celestial Horsemen). This was a title coveted by many, that so few could have.
However, 300 years earlier, one of the horsemen rebelled, and granted life to one too many horsemen. So the remaining 3 used all their might, and defeated this army of gods. After reclaiming the fourth horseman from his corruption, they vowed to keep the contest of deciding a successor a secret, even if it meant they had to try and live longer than they were supposed to. In that time, 3 surviving corrupted horsemen escaped, and died shortly after. They scattered the secrets to the private summoning of not only themselves, but the four original horsemen to secrecy. Each summoning was different, and was all different in essence.
Today, the legend has gone dry, and few seek the power of the Heavenly Riders. There are few though, that seek this prize of power. Several adventurous young men… So Each went their separate ways, traveling to different places, as well as endless archaeology. Eventually, they'd found their secrets, and returned to redeem their prize, as the 'Riders Of the New Century.' They would wield great Ki energy in their bodies, and have 'The Glow.' a spiritual, external feature that not only shows they are mighty, but grants amazing power.
Only the Gods Of War Did Not Appear: Instead, appearing at the altars that were written in prophecy to summon the Tenumako, had instead summoned a 'Goddess,' of sorts. These girls were half Asura, still on the road to becoming so. But like any teenage girl, They desired jewelry, entertainment, men, and the like. They claimed their family was of mighty Asura, but they did not know whether or not their fathers were the Tenumako.
The Boys are constantly trying to find ways to become more powerful than eachother, while the girls, who are of the directions East, West, North, and South, wish to become the dominant, most beautiful, and strongest Asura Goddess of all Four: A coveted title known as Queen of Center. They must also live together, through thick and thin, the boys forced to make sure the girls do not cause trouble, acting almost as servants to them.
-
I'll post a link later for a regularly updated guide of the RP's world, It shall be called 'The Wonderful world of Asura'
-
Slots
Young men who have summoned the girls, and have become their Celestial Soldiers.
1) Pegasus of True Justice
2) Honorable King Of Monkeys (Ginko)
3) Tiger of the Iron Fist (Me)
The Girls, each with different personalties. Some may think they've found their husbands. Some may hate the boys for interrupting 'Important business' (preparing for a party, trying on different clothes, bathing, etc). It's up to you. They are known by the color of their spirit. Which also happens to be their bright, flashy hair colors. They can give Ki Energy that powers the boys.
1) Princess of the North (AthenaUndying)
2) Princess of the East
3) Princess of the West (Aquamarine69)
The Villains. One a the Daughter of the Horseman who originally betrayed the others, and the other his successor. They want to shape the world their way, thinking they're doing right, getting rid of war, drugs, bullies, etc. The Princess of the South, unlike her sisters, gives the Dragon of Vengeance 'Matouki' (Demonic Spirit Power). They also command the army of the Corrupted Horsemen to be unleashed on our heroes.
1) Princess of the South (Zodia195)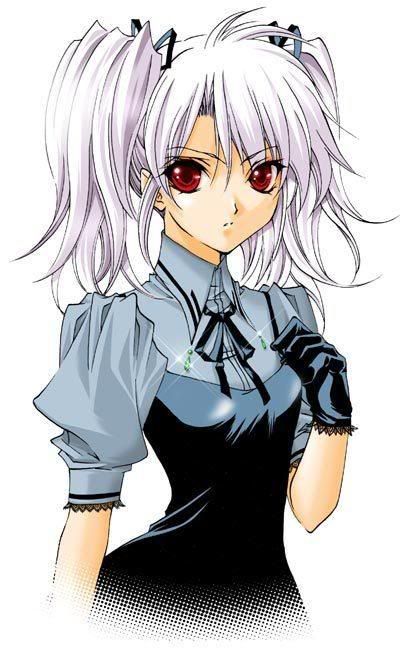 2) Vengeful Phoenix of the Golden Wind
Character Sheet Requirements:
Name
Gender
Species
Age
Appearance
Fighting Style *If Any. Must be a named style, like Karate or something.*
History
Powers
Items/Weapons (only items your character can never lose.)
Optional-
Quote(s)
Theme Song
Extra
1. No Godmodding

2. No Mary Sues

3. 100 words posting limit. That's not much, seriously.

One more thing, and this is all (For Now…) you must put a pass phrase into your character sheet. It is here below to show you have read the rules.

Pass Phrase: "We Are Together"
Taking place in...
22 posts here • Page 1 of 1
22 posts here • Page 1 of 1
Arcs are bundles of posts that you can organize on your own. They're useful for telling a story that might span long periods of time or space.
There are no arcs in this roleplay.
There are no quests in this roleplay.
Welcome home, Promethean. Here, you can manage your universe.
Arcs are bundles of posts from any location, allowing you to easily capture sub-plots which might be spread out across multiple locations.
You can create Quests with various rewards, encouraging your players to engage with specific plot lines.
Settings are the backdrop for the characters in your universe, giving meaning and context to their existence. By creating a number of well-written locations, you can organize your universe into areas and regions.
Navigation
While not required, locations can be organized onto a map. More information soon!
There are no groups in this roleplay!
Orphanage
By marking a character as abandoned, you can offer them to your players as pre-made character sheets.
0 sightings
Syaoran
played by Ginko
0 sightings
Minami
played by

Zodia195
By creating Collectibles, you can reward your players with unique items that accentuate their character sheets.
You can schedule events for your players to create notifications and schedule times for everyone to plan around.
The Forge
Use your INK to craft new artifacts in Asura Princess: Daughters of Gaia. Once created, Items cannot be changed, but they can be bought and sold in the marketplace.
Notable Items
No items have been created yet!
The Market
Buy, sell, and even craft your own items in this universe.
Market Data

Market conditions are unknown. Use caution when trading.

Quick Buy (Items Most Recently Listed for Sale)
None
Discussions
Topics

Replies
Views

Last post
Most recent OOC posts in Asura Princess: Daughters of Gaia
There have been no posts in the OOC topic for this roleplay!