"It's an honor, of course, but I don't know if I belong here."
---
---
---
---
Full Name
Astrid Rebekah Torres

Aliases
Her S.H.I.E.L.D. given codename is Apollo. Her friends/acquaintances call her Astro, Bekah, or Tori. Her mutant friends call her Firefly. Clint calls her Luminesca.

Gender
Female

Age
20

Ethnicity/Race
¼ Brazilian, ¼ Cuban, ¼ Swedish, ¼ Ukrainian - Homo Sapien Superior

Occupation
Art has been waiting tables and cooking at a small diner in the Bronx called "Deb's" since she was 17 and has been street performing since she was fifteen. She also works at Xavier's every other afternoon giving dance and yoga classes until her night shift at the diner but she doesn't take pay for it. She does get paid to substitute for Art and Music classes at Xavier's though. It's not often that she does but it's one of the jobs that she enjoys, especially when she gets to take the kids into the city to look at art museums or to view shows at the Apollo Theater. She now works also as an Avenger Apprentice though that's not really public knowledge and she doesn't get paid for it. She makes side money by selling cover albums on iTunes. She was formerly an amateur boxer and underground MMA fighter.
---
---
---
---
Hair & Eye Color
Her hair is naturally blonde though she is prone to dying it various different colors and her eyes are a bright shade of brown.

Height & Weight
5'3" & 419lbs

Tattoos & Piercings
As far as tattoos, she has a bar code on the back of her neck and a short score of music wrapping from her left shoulder to just before her elbow. On the underside of her left wrist is a sword and bow making an "X" over a shield with "True Justice" underneath it. The left side of her torso sports a large Yggdrasil with the roots sprawling down her thigh. Like so. She also has tattoos on her Left arm, right arm, & left foot. Her piercings include three in her earlobe, an industrial piercing, a tongue piercing, navel, her right eyebrow, her nose, and "angel kiss" piercings in her lip.

Scars
A faded yet prominent and dark scar on her chest jaggedly spells out "Demon" while the rest of her figure is adorned in a number of faded scars from experiments and beatings. The only scar that she has above her neck is a horizontal scar on her right cheek. There are two columns and fifty rows of round scars that start at the base of her neck just below her hairline and extend all the way down to the base of her hips. The spinal scars are jagged and look as though needles were ripped right from her flesh.

Character Color


#DD00FF
---
---
---
---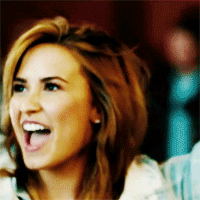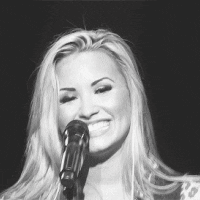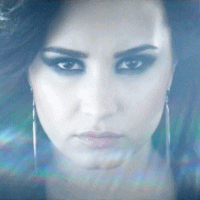 Personality
{Bold, Daring, Adventurous, Outgoing, Kind, Warm, Thoughtful, Secretive, Cautious, Creative, Intuitive, Ruthless, Rough, Cold, Hateful, Vengeful}
Just like a coin, there are two sides of Astrid, though this is due to her forcibly repressed memories. The surface Astrid is the Astrid from the better part of her childhood. It's who she would have grown into being had everything that happened to her as a child hadn't happened. She's very amiable and finds it easy to approach others, though with the belief that she is a mutant, she is wary around most humans. She's your typical sweetheart, often throwing people off because her type of sweet is a rare thing these days. She would offer a total stranger her jacket if they were cold or perhaps a slice of pie if they seemed sad. Despite being so forward and friendly, she still manages to give off a bashful vibe towards those who don't know her well enough. Once a person has earned the right to be called her friend, they aren't just a witness to her outgoing and whimsical mannerisms, but they become involved and she's more open.

She's the type of girl who prefers spending time with her friends over solitude unless she needs some time to think. She's almost always with someone though, even if she's just reading a book or writing a new song. She's never still for too long, having to do something that keeps her moving. Because of this, she often prefers to be outside entertaining. Whether she's in the middle of the mall, a 7/11, or the street, she has no problem bursting into song, dancing, performing acrobatic stunts, acting out a scene from Hamlet, or breaking out an instrument. She's not really an attention-whore, as some would misunderstand. She just likes to see a smile on people's faces while being able to express herself and her talents. She's very proud of her talents, though not overbearingly so to the point where she has to point it out in every conversation or display them to anyone who hasn't seen yet. In actuality, when it comes to performing in front of others, she tends to only do it to cheer them up or busk. She's never actually uploaded any videos of herself performing from home – All videos of her performing are from her busking. She'll only perform socially at the request of others and prefers that she's not the center of attention outside of busking.

Express yourself is a phrase that she's highly familiar with. Art is her life and her passion, easily told by the tattoos and piercings adoring her body. One of her pet peeves is being judged (herself and others) for tattoos and piercings. She literally has a rebuttle for anything and everything that a person might try to argue about in a conversation against body art, as she's been approached more than once (like so many others) by people (mostly old people) with reserves against body art. She's very proud of the ink that she's put on her body and finds herself often doodling more onto them every now and again when the inspiration hits her. She frequents tattoo shops to observe the work of others (maybe now and again to do some work of her own for some cash) and isn't against sitting in an art museum for hours to stare at a painting or sculpture to wonder what the artist was feeling. She wishes that every artist had her ability to make others feel as they do when they perform or paint, thinking that more people would truly appreciate art if they could.

That's her good side. Let's talk about her inner warrior.

From the ages of six to fifteen, she was...Well. She was something. She was prone to violent mood swings, depressed one minute and ferociously angry the next. She spent her days switching between two very exclusive ranges of feelings: Hatred, anger, vindictive, righteous, and sanguinary were the worst. She was more bearable when she was feeling lonely, sad, hurt, suicidal, and dead inside. Either way, someone ended up dead before the night was over each and every day. After escaping her captors, when she wasn't feeling dead inside and moping in bed, she was out satisfying her need to vindicate the innocent lives she had been forced to take and the lives of others that she had not taken but had witnessed being taken. Her level of intensity during such a mood swing was always at a fifty out of a scale of ten, "going hard", as the kids say. She was absolutely brutal, cruel, and uncaring. She could skin a man alive and pour acid on him without feeling a shred of remorse for what she had done.

But she wasn't completely messy. She was an apex predator. She was the crocodile in murky waters and her prey was the unsuspecting deer trying to cross. She was smart – She had been trained to leave no traces of her presence and she did pretty okay in that. She would often compare herself to Dexter - a favorite show of hers and a bit of inspiration. She had been hardened by her past and no fucks were given as she watched the light diminish from the eyes of her victims. But she felt in her head that she was doing the right thing. Her heart had no say in it – They weren't on speaking terms during that time. But despite her cruel treatment of perceived criminals, she never hurt an innocent person if she could help herself (when she wasn't hopped up on mind control) and would go out of her way to make sure that an innocent would remain out of harm's way even if it meant that she would get hurt.

She didn't like talking to people and she didn't make eye contact except to either glare or give a lifeless gaze. She had no passion for art or life, only her view of justice. But she's changed now, though Clint hopes to bring out her inner beast that he once saw and help her control it.

Hobbies
※ Working out ※ Playing instruments ※ Writing ※ Composing ※ Modeling ※ Reading ※ Cooking ※ Cleaning ※ Baking ※ Listening to music ※ Raiding comic book shops ※ Parkour ※ Skateboarding ※ Raiding record shops ※ Raiding thrift stores ※ Uploading new songs and videos ※ Busking ※

Habits
※ Humming ※ Writing on her hands and upper arms ※ Tattooing herself ※ Reciting facts ※ Quoting songs, poems, and books ※ Quoting movies ※ Just quoting in general ※ Scratching her hands when she's nervous ※ Babbling when she's hiding something from someone she cares about ※ Cooking when stressed ※ Not looking where she's walking ※

Likes/Loves
✔ Music ✔ Art ✔ Combat ✔ Vlogging ✔ Writing new songs ✔ Reading ✔ Hanging out in Stark Tower ✔ Watching Stark and Banner work ✔ Spying on Captain Rogers while he works out ✔ Candy ✔ Organic food ✔ Eating pure sugar ✔ Subs ✔ Seafood ✔ Steak ✔ Flying ✔ Her truck ✔ Her pets ✔ Tolerance ✔ Salmon ✔ Free running ✔ Movies ✔ Quoting ✔ Kids ✔ Busking ✔

Dislikes/Hates
✘ Self-important people ✘ Bologna ✘ The smell of Pinesol ✘ Black licorice ✘ Watching horror films alone ✘ Watching war films alone ✘ Being without her stuffed panda ✘ Disorder ✘ Nihilism ✘ Bigotry ✘ Dogmatism ✘ Beef stew ✘ Most stew in general ✘ Feeling useless ✘ Black licorice ✘ Advanced darkness ✘ Needles ✘ Doctors ✘ Being examined or stared at ✘ Being all alone ✘ Emoty night skies ✘ Itchy clothes ✘ Centipedes ✘ Loose clothes ✘ Sweaty pits ✘ Fighting ✘ Yelling ✘
---
---
---
---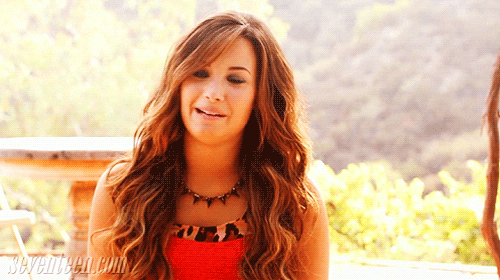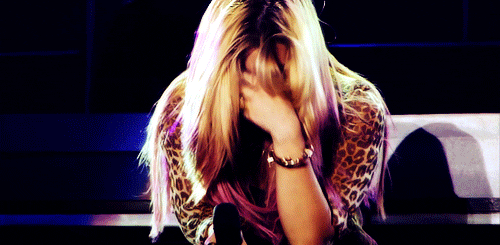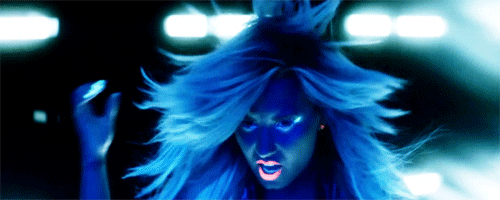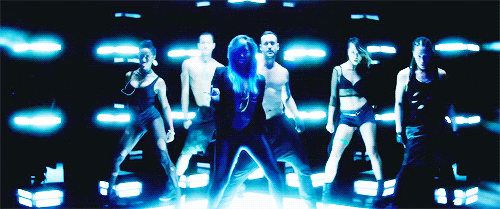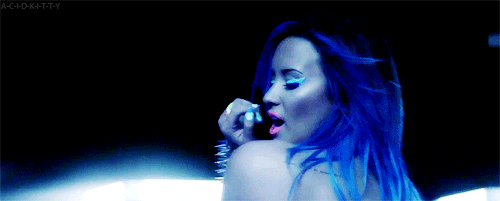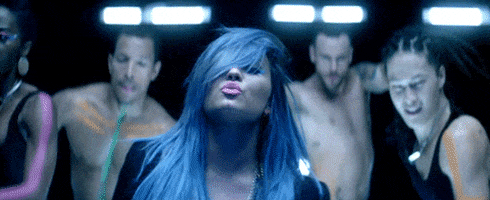 Strengths and Weaknesses
▲

Powers – Attributing to her initial mutation she has a certain degree of control over light and an ability referred to as performance art intuition. She has the ability to generate, bend, shift, focus, scatter, and generally control light to various degrees and effects. From weapons to steps to shields, Astrid can solidify the light photons and manipulate their shape and density to aid her. She uses this for flight often, creating a "surfboard" under her feet and using her control over light to move herself. By energizing the light photons and directing them, she can create an offensive and powerful blast and even create lasers to sear her targets. Astrid sees the world around her in extreme HD and literally doesn't miss anything around her. It's pretty useful for noticing nervous twitches in suspects as well as spotting things from far away. Though, she's not Superman; She can't see clear across a city. She can individually pick someone out in a crowd from half a mile away. Astrid can bring about an area of darkness through repelling or simply absorbing the light photons around her or her target. Through scattering and stretching and bending light photons, she can cast about an area of absolute light, allowing for no shadow and even no visibility, possibly blinding people temporarily or permanently.

Rather than creating illusions in someone's mind like a telepath, she can make something that is solid and real. Sort of. Whether it's a walking, talking person or a large building. Of course, she needs empty space to create the illusion; She can't make a wall lead into a room that isn't there. The difference between her holographs and visual illusions is that the holographs are impalpable and the illusions are solid. Astrid's ability to generate light comes from the light inside of her. Literally. Photons of light are integrated to her every molecule. Even her boogers glow. Lovely imagery right there. Anyways. When not too worn out, Astrid can manage to become light. Her body fades away and her clothes drop and she becomes light. She can still hear and see and smell (she has yet to figure out how that works out) but she is intangible – For as long as she needs to be. In addition to her ability over light, she is well noted for her "Art Intuition". Her combination of mastery over light and art is what earned her the codename Apollo. While one might not think that being able to master various art forms without trying is hardly much of a power or even out of the ordinary, the fact that she can sway people's emotions and thoughts through her work is quite a power. Hardly an aggressive power, but it has its uses. It's rather entertaining as well.



▲

Physical Conditions – An attribute of the genes injected into her as a child is her incredible physical abilities. At her peak she is able to lift and throw two tons without straining too much, running at speeds above that of even the finest human athlete and her reflexes surpass that of even the most fit felines. Astrid's musculature produces considerably less fatigue toxins during physical activity than the musculature of a regular human being so she can exert herself at peak capacity for about ten hours before fatigue begins to impair her. Her body is much more resistant to physical harm than the body of a human being. She is capable of withstanding great impact forces, exposure to temperature and pressure extremes, powerful energy blasts, and medium caliber bullets. Astrid's bodily tissues have about one and a half times the density as the bodily tissue of a human being. As a result, she is actually much heavier than she appears. This increased tissue density also contributes somewhat to her physical strength and endurance. She had grown into the body of a twenty-one year old by the age of twelve and has not physically aged since. Despite her body's resistance, Astrid can be injured like any other. However, her metabolism enables her to rapidly regenerate damaged bodily tissue with greater speed and efficiency than a human being is capable of. Injuries such as slashes and punctures can heal within minutes whereas broken bones can heal within a few days. However, she is not capable of regenerating severed limbs or missing organs.



▲

Education – She's never gone to college, believing in self-study. She speaks English, Portuguese, Spanish, Italian, and a small bit of Russian and Swedish.



▲

Combat – She's a 5th degree black belt in Muay Thai and a formidable boxer, a former Bantamweight Youth World Amateur Champion.



▲

Domestic – Her domestic skills include cooking, familiar with many recipes through surfing the web. She is also a frequent traceuse. She's never had formal training but her mutation allows her to excel naturally in various forms of art.

Weaknesses, Disabilities, & General Flaws


▼

Physical – She knew a mutant once upon a time who could heal and who also didn't know about Astrid's healing factor. She had broken her arm and the young mutant tried to heal her while Astrid's own body was in the process. Doing so didn't work out so well and now when her left arm is hit with enough force it goes numb for days.



▼

Combat – She has no memory of her previous combat experience. She is aware of her past in boxing and underground MMA fights but she doesn't know about the hatred and anger associated with it. She has no memory of just how well trained she is and often only reacts out of subconscious reflex, such as tossing someone or twisting their arm when they grab her from behind. She is also a bit of a pacifist and has sworn never to hurt anyone again.



▼

Oddities – She cannot sleep. She might get tired, but she cannot sleep for any longer than three or four hours a day. It's on the last seven days of every month when she just shuts down, her body entering a state of self-preservation as she recharges completely. It's these seven days when she's at her weakest. You could throw her done a flight of stairs and she still wouldn't wake up. She can stave off that sleep for a few days if she must, but she'll sleep for every day that she missed.



▼

Mental & Emotional – She is mildly schizophrenic with a dash of PTSD, a sprinkle of paranoia, and a hearty helping of dysphoric mania. She thinks that she's a little crazy, unaware that her nightmares are slivers of memories and her mental disorders stem from those memories that slip through.



▼

Medical – She is allergic to asparagus, peanuts, paprika, codfish, poppies, bush daises, carnations, copper, and papayas. She also has a marijuana, sugar, and alcohol addiction. She is incapable of ingesting any non organic food or drink without growing violently sick.

Secrets
⋆Her scars
⋆Her abilities
⋆Her addictions
⋆Her inability to digest processed foods

Fears/Phobias
☠Dying in her sleep
☠Failing the Avengers Apprentice Initiative
☠Fire
☠Being left alone
☠Being captured and experimented on
---
---
---
---
Biography
Place Of Origin
Westchester, New York
Bronx, New York City, New York

Birth Date
March 21st, 1993

History
Astrid was born when a Hispanic butcher harbored and soon marrined an immigrant from the Ukraine. Out of this relationship came two children: Astrid and Ásbjorn. Now, these two children absolutely adored their parents, though they were more inclined to their mother. But their happiness wouldn't last for too long, as they were soon thrust into a world of darkness and abuse. See, Freya had grown weary of her husband as he soon began "finding Jesus". It countered her own religious beliefs and he began to look at their children in a way that made her uncomfortable. Not to mention that her life had grown stale and her husband lazy. And so she told her children that they were leaving - She was going to take them far away to a place she had heard of for mutants like them. She hadn't had the chance before Edgar killed his wife and abandoned his children. After shooting Freya in the head in front of the children, he beat them until they were a bloody mess and drove them out into the middle of the woods where he left them. Why would he do that? Because, he had let his head get filled with ideas from his coworkers and media that mutants did exist and they were abominations. He was a Christian man now and his thoughts were easily swayed into believing that the children he once thought were angels blessed by God were demons in disguise. So...where did that leave Astrid and Ásbjorn? Well, they had managed to wash upon shore where they were found by some fishermen. They were surprised to find a young girl who was glowing and a young boy whose body seemed coated in shadow as though standing under shade, clinging to a log for dear life. Thoroughly frightened, they called the authorities and were paid off by the government to keep silent about it. The two soon found themselves under the "care" of William Stryker and his team of odd and twisted scientists. With twelve mutants they were in captivity and slavery from the ages of six to thirteen. For seven years they suffered daily emotional, mental, physical, verbal, and sexual abuse. Or at least Astrid did. Ásbjorn was nine when he died after having his heart removed in a battle to the death. It was part of an experiment to see which was stronger – The mutant with super strength or the child whose species they had yet to identify. Ásbjorn was easily stronger, but he wasn't a fighter. He never had been. In their years of captivity, Astrid had been the strong one. She was the one that defended who she could, taking extra beatings so that he might be spared and have a few minutes to recover. The most horrific part of her capture was the Quintipede. It was a crude form of technology that was used to manipulate a person's nerves to control their movement. It was a failure and discarded after a mind control serum that worked through injection had been created. It was with this serum that they were able to mostly control those that they held captive. Their subjects became less resistant and were more malleable for training. They were transformed into drones, trained to handle various forms of combat and often sent out to capture or kill mutants. Astrid was further turned into a killing machine when the genetic tests began. Her mutations had been deemed useless but her will to keep getting back up was admired. She was "gifted" with the mutation of another, enhancing her physical condition and eventually leading to an unexpected boost in her growth rate. They didn't expect some of them to start developing an immunity to the serum, therefore unsuspecting of the attack that came shortly after. They destroyed the base where they were being contained, killing everyone that they came into contact with. William Stryker was lucky enough to not be there when the attack happened, though he was furious when he returned. Where did these kids go? 1407 Greymalkin Lane. They were found and rescued after walking down the road by Professor Xavier and his friend, Eric Lensherr. It was there that Astrid went through a couple of years of deep depression and anger, her strange sleeping habit forming. For two years, she simply lost her passion for life and seemed to just go through motions of living. She also had a sort of... "Batman Phase" going on. She would venture out into the city and brutally murder criminals that she came across. The NYPD was on a manhunt for a serial killer with no face or no name. But someone knew who it was. Agent Clint Barton had been keeping tabs on the strange glowing teenager after Astrid took out one of the agent's targets before he could get to him. Fearing that the government would get its hands on Astrid once more, after finding out what she was doing, Charles went through intense therapy with her and eventually got her permission to repress those memories of her life. When he was finished with her, as far as the fifteen year old knew, she was an orphan. Her mother, father, and brother had died in a terrible house fire - this also prompted a fear of uncontrolled fires. With the darker memories of her life gone, so was the attitude. She became all that she could be and was virtually a ray of sunshine. She had no memory of her combat training or anything. She had no urge to kill anybody anymore either and actually became a bit more withdrawn when faced with conflict. She was eighteen when she moved out of Xavier's and got her own apartment in the Bronx, continuing to work at a small diner that she had been working at when she planned to move out – Busking wasn't going to pay her new bills. It was there that she met Captain Steve Rogers and forged a friendship when he became a regular customer, often giving him a free slice of apple pie (his usual dessert order) whenever he came around for lunch. He would often walk her to her car when she worked the night shift. How did she get selected for the Avengers Apprentice Initiative? Well, she was on her way home, being escorted to her car by none other than her future mentor. As they were crossing the street, a car was speeding towards a child and her mother. Cap was able to grab the mother and child and pull them out of harm's way but at the expense of nearly being hit himself. Without thinking, Astrid punched the car and sent it flying a few feet away, flipping it over and exposing herself. She made him swear to keep her secret before running away. She was hard pressed to meet his gaze the following days, but it got easier. Within the next couple of months, she was being escorted by him to a rather top secret location in the middle of the ocean. On the way, he explained about the AAI and talked her into it, but Nick Fury and other higher ups had their reserves about it. How could she compete? What made her so special? A bit of research into her revealed her YouTube Channel and her whimsical nature on her videos further put them at unease about the Captain's choice. She was just a street performing waitress. It was then that Clint stepped in and told them that Astrid was previously a Bantamweight Youth World Amateur Champion and formerly fought in underground MMA matches as a champion. Captain sealed the deal by explaining how she had pushed over a car without breaking a sweat. After a bit of argument, Captain and Clint won.

Extra
※She doesn't use manmade weapons. Her choice of weapon is a small sphere of light that she can morph into what she wants though she doesn't fight (yet). She also has a number of instruments, but she mostly uses her violin.※

※She has two vehicles – Her civilian vehicle is a 2008 GM Sierra while her other is a "surfboard" made of light.※

※She always wears locket like her brother's containing a picture of herself, her brother, her father, and her mother.※

※She has various driver's licenses for New York, Louisiana, Washington, Nevada, California, Florida, and Arizona under the names Jamie Willer, Nadine Salem, Luna Forester, Arlene Berry, Rebecca Stack, Jessica Rider, and Amelia Lee. She doesn't have any IDs with her actual name on them except her S.H.I.E.L.D. Level 2 ID.※

※She has a Samoyed-Pomeranian mix named Bastille, a Corgi named Talisman, and a Sugar Glider named Jade.※

※Nobody outside of the mutants that know her and Clint know even half of what she's capable of. As far as the other Avengers and S.H.I.E.L.D. knows, she just has super strength.※

※She always has her phone, her iPad, or laptop with her if not all three for the purpose of mixing new songs and making new beats.※

※She keeps a handwritten journal in which she records her songs, poems, nightmares, dreams, and art.※
---
---