║Full Name║
It was the name given to me at birth, yet I feel nothing towards it.
Dorian Arthur Mane

║Aliases║
I am he who instills fear, no matter what I seem to do.
Phobos is his code name. Nobody really wants to call him much of anything else, but nicknames are created for a reason. Amongst his gang members, he was 'DAM' and 'Snake'. Amongst his mutant friends, he has been called Dori. Dorian isn't much of a name for nicknames.

║Birthday & Age║
Beware the Ides of March, I guess.
March 15, 1993

║Ethnicity║
Not going to lie, I'm not certain why that makes me any different.
50% Native American, 50% Portuguese

║Species║
Mutant

║Gender║
Male

║Occupation║
Not very pleasant, that's certain.
Interrogation and Torture Specialist. Criminal Investigator Extraordinaire.

║Hometown║
Good ole bootlegger city.
Born in Chicago, Illinois.
Lived most of his life in 16th section of the Bronx, NYC
║Physical Description║
Dorian, if not for his gang affiliations, could have turned out to be a handsome man. After all, he stands at a comfortable 5'11 and clocks in at about 175 pounds, making him thin, yet still wiry enough to pack a punch or outrun the cops. His dark black hair is parted down the middle, and hangs down to his chin to give him that rugged sexy man look. His eyes are a deep brown, which at first glance look quite inviting and soft, but contain a dullness to them not often found in a man of such a young age. A soft stubble has formed around his upper and lower lip, as well as along the jaw - yet it doesn't seem to want to grow on the sides of his face. For proportions, his hands and feet aren't anything that would get people to stare.

Underneath his clothing, however, are where the truth of Dorian really shows. Being in a gang meant learning to fight for yourself, to which Dorian had to learn at the lovely age of 14. There are your standard culprits of cuts, scrapes and that odd bruise that has left a mark; there are other marks, however, that could not be overlooked or erased. In his lower abdomen is a stab wound scar, still annoyingly visible, which limits his abilities to move and twist through his abdomen muscles. His right ear lob has been cut and stitched back together after his piercing got ripped out in a fight, and his left ear flap (the top part) has a vertical cut in it due to a knife fight.

As mentioned earlier, Dorian used to have piercings - used to being the key word, for they are gone now. After the one was ripped out, Dorian decided to take all of the piercings out of his face, which were numerous back in his gang days: he still has a small scar for the snake bites that were on his lower lip. Oddly enough, however, Dorian has yet to remove his tattoos; perhaps because they are much too numerous to remove within a single sitting. The largest would be on his back, but there are also his upper right arm and upper left arm among many others.

║Likes║
✔ People
✔ Facts
✔ Blood
✔ Problem Solving
✔ Reading
✔ Escapism
✔ Smiles
✔ His Job
✔ Studying
✔ Painting

║Dislikes║
✘ Disobedience/Breaking trust
✘ Sleep
✘ Loneliness
✘ Drugs/Alcohol
✘ Meat
✘ Himself
✘ Guns
✘ Simplicity
✘ Boring Criminals
✘ Harsh Music

║Secrets║
Many, many, many of these will never be discovered. I plan to keep it that way.


Sexual Harassment

- For some reason, Mrs. Edwards' body had no trace of any sexual intercourse. At all. Dorian isn't sure how, but that means that the rape is silent, and he wants it to stay that way forever.


Murderer

- Dorian has only killed one person on purpose, but has also killed roughly 3-4 others by accident due to his vivid nightmares dragging their conscious' in. Since it is nearly impossible to trace, it is a secret


Daddy?

- Dorian is a father. Yeah - after a weird and crazy night when he was 17, he accidentally got a girl pregnant. Thing was, she wants nothing to do with him - after all, he was a gang member at the time, and she was a student who had an actual intellectual future. So he never saw her again, though Dorian was actually quite sad to see her leave him; he was just starting to fall for her.


The Plot Twist

- Unbeknownst to Dorian, the girl - her name was Martha - whom he got pregnant aborted the child three weeks later. She claimed that she did not want a parasite dragging her down, but never told Dorian as she felt he had no right to know. If Dorian ever found out, he would be mortified as he would see that as just another life that he has ruined.

║Personality║
Cold | Subtle | Stoic | Emotionally Unstable | Observant | Critical | Confused | Morally Defunct | Super Vindictive | Mature | Desensitized | Overzealous | Loyal

Dorian is essentially a 35 year old working class man stuck inside of a 21 year old. His harsh upbringing has caused him to age well past his prime, and develop traits not normally found in a kid that just became old enough to buy booze.

To begin with, Dorian is a little socially inept. Years of taking orders without question and fighting will do that to a kid - especially when you contain a mutation that basically makes you cozy with everybody's fears. His ability to speak and communicate are existent, but the ability to connect simply isn't there yet, hence why Dorian appears cold, distant and withdrawn. He will always been on the sidelines of a group or event, watching from afar, wishing to join them but being utterly helpless as to make a move. Years of watching - even within the gang - have lead to him theoretically understanding and being able to predict and critique outcomes of certain conversations, causing Dorian to be very critical about his thoughts and motions. This withdrawn nature has also been confused with the possibility that Dorian is much more mature than other men; this is only half true, in the case that Dorian will think as rationally as possible while in control of himself.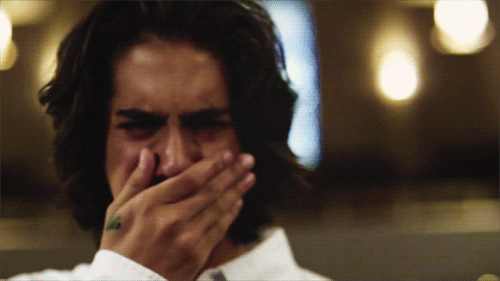 As you may have guessed by the last statement, Dorian has a bit of a moody, unstable streak that appears every once in a while. He actually has an interesting form of suppressed bi-polar, as he will only unwind and come loose at random, yet infrequent, intervals. When he does, the Dorian that the gang members remember resurfaces in all of his crazy, mixed up glory. Morality holds no bounds for him, as he grew up with the concept that nothing was untouchable and everything was allowed as long as you didn't screw with the gang boss. Dorian's desensitized brain certainly doesn't help this, as he is used to seeing unspeakable horrors on daily basis and had begun to enjoy them before being stolen for this program.

Yet there is a softer, warmer side to Dorian that has begun to emerge since he was 'stolen' by Natasha, wishing to break free. This side contains his undying loyalty to whomever he feels deserves his trust and gratitude, which has been known to change. Break this trust, however, and Dorian will feel no pain nor misery in causing it to you. He is highly vindictive to the core, and has exacted revenge on numerous occasions either for the gang or for himself. The gang also has taught Dorian to be resourceful and crafty, always on the lookout and never trusting anyone. Sure, this has begun to break with the AA group but one does not simply break old habits of smuggling and deceit.

Overall, Dorian has the brain of a weary adult, yet the experience of a child - he just needs to even those two personality sets out.

║Powers, Skills, & Talents║
[+]Powers – Fear and Dream Manipulation

Dorian isn't called Phobos by S.H.I.E.L.D for nothing. While his powers are intertwined, they each have their own categories.

Dorian can smell fear; while not entirely literal, it is true. Dorian's ability to control fear allows him to be able to simply be around people to know what they fear. Well, not quite: he gets glimpses at what they fear, little snippets. Only by touching them can he truly understand what they fear. To use this fear, Dorian can create illusions while awake, illusions of the fear they so desire to hide. If the illusion is strong enough, it can cause a panic attack and even heart failure to those targeted - however, this usually requires a touch from Dorian to create an illusion strong enough.

His ability to warp dreams is almost entirely different, yet is linked at the same time. If his target is asleep, Dorian can enter their mind through his mutation and alter their dream to whatever he pleases - even if no dream existed in the first place, he can create one. Just like Freddy Krueger, if the victim dies in their dream, they die in real life in the exact same manner he killed them in. Day dreaming does not count - while the body is in a state of 'sleep', it is not technically sleeping. Forced sleeping, such as through the use of drugs or alcohol, does work.

Dorian's powers, as you can see, mesh together nicely: find their fear, and exploit their fear while they sleep to either get information or to torture them. Yet there is a part of his power that is so far unable to be controlled: when Dorian sleeps himself. When Dorian sleeps, his ability to sense fear is heightened, and he is plagued with horrific nightmares. Worse is the fact that there is a chance that if somebody dies in his dream, they die in real life as well. People have stated that while Dorian has slept, fear almost emanates from his body, like it has become a beacon of fear.

[+]Education – Dorian barely has his high school education, let alone a college degree. Besides, the last time he went to college, somebody died.


[+]Combat – Dorian has no formal combat training whatsoever. However, do not mistaken him for some pushover or lightweight. Dorian is a 'professional' ring fighter, specializing in knives and dirty combat. Dorian can also shoot a gun, which is more than most of the AA group can, and knows how to clean and fix weaponry.


[+]Domestic – Dorian can live on his own; an achievement not many guys his age can say. He can cook if he is forced to, but that is about it. Well, not entirely: Dorian is a masterful tailor, having to sew his own clothing back together for years after fights.


║Weaknesses, Disabilities, & General Flaws║
[-]Physical – As stated earlier, Dorian has a knife wound within his lower abdomen, making twisting and core muscle exercises difficult and a little painful. His scars still hurt a little, but his body is still able to move properly for the most part.


[-]Oddities – Enough is weird about this guy, as described below.


[-]Mental and/or Emotional – Dorian is a forced insomniac due to his mutations heightened abilities while asleep: he can and will sleep, but only after exhausting himself to the point of no return. Yet he will still sleep within normal hours like any other person. He also is still slightly bi-polar, so mood swings aren't entirely off the table - they have just become even more infrequent and random.


[-]Medical – Dorian has hemophilia in both senses of the word. He is a hemophiliac: Dorian's blood does not clot as well as most, which causes it to run for much longer periods - his experiences with blood loss are numerous, to say the least. The literal meaning of hemophilia, however, is greek meaning ' Blood Love', to which Dorian has as well. While it isn't a fetish of his, Dorian does have a slight obsession with blood - probably why he does the investigating of the group.


║Equipment║
※Weapons – Dorian really has no need for weapons - Fear is his weapon. But he carries around two boot knives, each attached to his boot (go figure) and a pistol; a Springfield Armory 5' Tactical XD.


※Vehicles – To be honest, Dorian didn't get his full driver's license until last year. Sure, most people got their license by 18, but Dorian did not apply - he doesn't actually enjoy driving that much, preferring public transit or walking. However, he now owns a little Mazda M3 for the occasional time he needs to drive.


※Sentimental Items – A bullet casing is one of his few items of sentiment, and he has been carrying it since he was 15. The two knives he carries as well were given to him by the gang for 'courage'. The only reminder of his parents is a small photo of a baby being held by a mother and a father, to which he isn't totally sure is him. There is also a neclace that he wears all the time, only he has no idea why. Some say that it was given to him by his Chippewa mother; yet Dorian doesn't see it, and believes it to be a fake (when it is in fact real).


※Gadgets – Nothing is really needed for Dorian, really. Sure, he carries a super phone that S.H.I.E.L.D has tampered with to make it cool, but he doesn't care much for the little handheld gadgets that people carrying around nowadays.


※IDs – Just his New York driver's licence and his S.H.I.E.L.D ID. As a gangster, most of the work he did had no need for identification, so he never got any.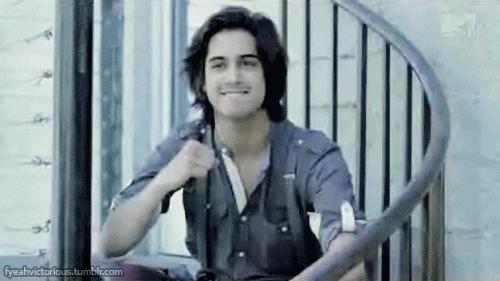 ║History║
Dorian's life is an odd thing, one beginning with an awkward conception and continuing down a dark path of violence and sadness. So let's get started!

Dorian was actually born with two names: the one his father gave him, Dorian Arthur Mane, and his Chippewa name, Hesutu. See, Dorian's mother is from a Chippewa tribe that lived within Illinois - his father was a Portuguese accountant from NYC, who had been on a business trip to Chicago. He met her at a bar - cheesy, but hey, that is sometimes how things roll - and they decided to take their little attraction one step further. His father saw it as a one night stand, possibly maybe a few more if she was willing, while she saw him as a way out of her poverty stricken lands. Needless to say, they hooked up again, and since they were silly enough not to use protection, she became pregnant. His father had no idea what to do, as he had no plans of settling down in Chicago or taking a wife - so he ran back to NYC leaving her to deal with the little runt growing in her belly.

Dorian was born in the Chicago hospital: now, he would have been born on the native reserve, but a certain man showed back up in his mother's life who insisted that she go to a hospital. Yep, the man who impregnated her had a change of heart and decided that he would at least be a father figure to the little guy. The only problem was what would come after. His mother - who was extremely ill after giving birth - wanted to move to NYC with Francisco. He, however, had different ideas - he gave his address to her, and left, stating that if they wanted to visit and spend time, his door would be open. Yeah, he hadn't planned on sticking around, only being available to the little guy.

Life wasn't good for Dorian after that. His mother had contracted some infection after having him, and could barely move. They had to live back in the native reserve, growing up where alcohol was a painkiller and money was scarce. Knowing that Fransisco would give her son a better life, she used all the money she had to send her 7 year old son on a train to New York City with specific directions and a cell phone in case he was attacked. She died a few weeks later of Ovarian cancer, but Dorian would never know.

Somehow, the kid made it to his father's house in the big city: only to find out that Francisco wasn't as successful as he had made it out to be. Living in the 16th district of the Bronx, money was tight as soon as the kid walked in the door. Sure, Francisco welcomed his own flesh and blood, but that didn't mean that he liked him that much. So instead, he ignored the boy for the most part. Dorian had to live by himself while another man and a woman - Dorian couldn't remember her name - lived in the same house as he did.

By 14, without any real leadership or guidance growing up, Dorian joined the local gang. Not the smartest move for a youngster, but he was sick and tired of being alone and having no money: the local gang offered camaraderie and cash, so he accepted to be an underling, a busboy and overall lackey. Dorian's grades began to actually rise somewhat after that: before, with no motivation to do anything, Dorian cared little for class. The gang told him to keep up an act of caring and understanding, making him a better sneak. By 15, they felt him ready to move up the ranks, and gave him a gun. By the end of that year, Dorian had already fired it twice; nobody died, but he did injure a runner.

Life continued on with Dorian as a gangster: friends were made, blood was spilt, accusations caused infighting, leadership changed hands. Dorian quickly rose the ranks, earning himself two 'ceremonial' knives in the gang, as well as harboring many tattoos. Many felt that he should just drop out of school to focus on making the gang money and keeping the other gangs at bay, but Dorian felt that he was beginning to enjoy school for its artistic merits. After all, his dad had planned on helping him fund his college tuition once he noticed that his son was top of his class in art and drama. But that didn't mean he would throw away his gang: as much as he disliked running in a criminal syndicate, the years began to warp him into actually enjoying it. So with that set and promising to still be a prominent man in the gang, Dorian went off to university: Juilliard, to be exact. Acceptance was difficult, which made the victory ever so sweeter.

Until he met his sculpting teacher, Mrs. Edwards. She was a pretty thing at the fairly young age of 40ish, making her the muse and sexual object of many sculpting students. Dorian personally didn't like sculpting too much, but he thought Mrs. E was a good teacher. Until he started hearing some rumblings through the grapevine about her less-than-honorable tendencies. Dorian had overheard from a group of guys that if Mrs. Edwards ever approached you with her blouse open, she was feeling loose and wanted you - apparently if you were good enough in bed, your mark would go up. Dorian dismissed it as rumors, until she came to assess his one statue with her top two buttons undone. Now, Dorian wasn't - and still isn't - gay; he isn't even bi-curious. But Dorian was in no way interested in having sex with someone twice his age, it somewhat creeped him out. But this continued for most of the year, with the other guys jealous that their muse was attempting to fondle someone other than themselves. It got worse for him though - she would linger when she touched his shoulder, visiting him more frequently as time went on. Another button would be off, and then another - Dorian swore that by the end of the year, she would simply throw her breasts at him. He began to fail sculpting on purpose in the hopes to be dropped from the course, but to no avail.

It all culminated to one day when he brought in a sculpture he hoped would fail him for sure - to him, it looked like someone had taken a dump on his title block, and then added sprinkles. When he got up to present, he simply stated that it represented this class, even adding a douchebag like smirk for good measure. Instead of yelling at him to leave, Mrs. Edwards smirked and stated that it looked more like his sex life. Dorian was stunned into silence as the whole class shook with laughter - but Mrs. Edwards didn't stop there. She continued to berate him, stating that his sculpture was really his subconscious mind telling him he was a piece of shit, that he couldn't please a woman at all. Dorian stood there as she dismissed class, pointing threateningly at Dorian and told him to stay at the front. After the whole class left, her demeanor changed, and a snarl was plastered on her face as she got up and began to walk towards him. Her tone was instantly aggressive and demeaning, almost yelling at him for bringing this garbage to class and calling it art. She continued by stating that if he had simply taken her as a muse, he would be a wonderful sculptor, but he seemed to be too stubborn. Dorian could only shrink in fear as she seemingly grew in presence, grabbing him by the arm and hair and throwing him to the floor. She kept yelling at him, calling him a useless student who couldn't take a hint, and that she would show him what art should look like. Mrs. Edwards proceeded to take off her blouse, and forced off Dorian's clothes.

The rest bit is a blur for Dorian; he can't remember much, only his own stunned expression as she stared down at him. He felt nothing as his arms were pinned down by hers; she didn't seem to ever stop, and it seemed to go on for hours. Dorian only returned to his senses when Mrs. Edwards got off of him and began to button up her blouse again, stating that if he did not return to her office by 4 pm tomorrow, he would be reported for sexual harassment and rape. Dorian was being blackmailed into being her sextoy - the irony would have been funny, if Dorian even knew how to laugh at that moment. All he did was collect his things and go back to his dorm, his mind numb.

That night he couldn't sleep. The events kept rolling through his head, like a horrific storm at sea. When sleep came, it was through rage; how dare she force him to do such vile deeds? What kind of sick woman would stoop so low as to pin a man to the floor so that her desires could be fulfilled? His dreams were vivid and violent; he saw Mrs Edwards before him, naked and waist deep in a whole full of dirt. She was screaming at him to stop as he grabbed the shovel beside him and began to fill in the rest of the whole, the dirt clinging to her flesh until only her head remained. Kneeling down, Dorian stared at her hard, biting out words of venom as he stated that this was what it felt like to be restrained. Grabbing her hair and a fist full of dirt, he rammed the dirt into her face and into her mouth, silencing her as he filled in the rest of the whole.

Dorian awoke to the sounds of NYC, sweat dripping from his body and a scream still lingering from his lips. Five days later, they found Mrs. Edwards' body in her house, naked and caked in dirt. Dorian only found out after rumors began to circulate, and a police report was filed to state that they were looking for the original crime scene. Dorian had no idea what had happened, but he had just killed a woman with his mind; and that scared him.

He began to notice that he could hear whisperings from people, even when their lips never moved. He could hear terrifying things, things that people feared, and he couldn't understand what was going on. Worse was that falling asleep only lead to more nightmares, and to him trying to keep whoever was sucked into his dream alive from the machinations of his imagination and dark desires. He was basically fighting himself; his bi-polarism began to return after a little, and the world began to descend into a dark place. The gang got wind that Dorian was starting to crack, and stated that if they couldn't convince him to join the gang and get the hell out of art school - they figured that was what was causing the problems - Dorian would have to be silenced. Insane people spoke, and the gang didn't want that. Those that talked to him reported back they saw him as being cold and haunting; the next day, the one died. The gang left him alone.

Dorian lived for two years like this; learning about his mutant status and trying to control his fear and dream controlling urges and powers. It wasn't easy, but he took those years and made the most of them; granted, he rarely left the apartment for fear of meeting someone who could end up in his dream, but it didn't matter once he stopped sleeping. The toll it took on his body was taxing, but he figured it was a small price to pay for not having the blood of innocents on his hands.

After two years, a certain agent of S.H.I.E.L.D 'rescued' him. She stated that she had connections that could hopefully help him control his own mind. Natasha never mentioned she was spying on him, nor that there would be others in this initiation program. When he arrived in his trench coat, S.H.I.E.L.D was wary of him: after all, what they knew about him was that he could kill people mentally, and was unstable. That waryness turned to fear, and that fear made its way to Dorian, where the true nature of this facility began to somewhat piece itself together. They didn't want him to fix him; he was there to be tested, to become stable. To them, he was a volatile nuclear bomb of death, and they wanted to contain him. Dorian understood their intentions, but it still hurt when the first bits of fear began to circulate through the rooms as he entered. It didn't matter, though, that Natasha had lied to his face: Dorian Mane was at S.H.I.E.L.D, and the only way out would probably be a bullet to the face.



║Extra║
-Dorian is hoping to go back to school to study Criminology, hopefully becoming a Forensic Analyst as his fascination of blood and investigations has become a thing for him.
-There was no report of sexual abuse on Mrs. Edwards body, so the sexual harassment and rape was never discovered - and to Dorian, it never will be.
-No deaths have been linked to him so far, even though he knows he has done them.
---