Character Role: Princess's Friend
Willing to *cough* 'take it to pm': Yes
Full Name: Jensine Jackie Spokensilver
Manditory Picture: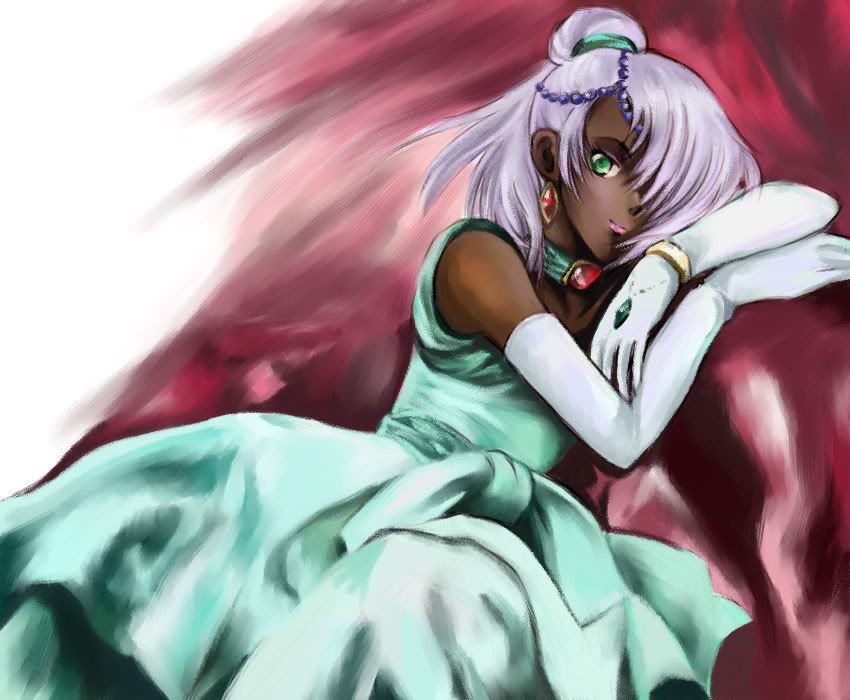 Race: Human
Aliases/Nicknames: Jen, Jenny, Dress Boy.
Preferred name: Jenny
Age: 17
Gender: Male
Sexual Orientation: Bisexual
Height: 5'6
Weight: 110
Build: Slim, healthy but slender
Eyes: Emerald Green
Hair: White, slight tinge of purple
Tattos or Scars: None
Personality: Jenny is a soft, but outspoken individual. He is a little shy about his crossdressing to strangers, but once he knows, them, he is very comfortable around them. He is polite, and very smart for his age, having been schooled. But he cannot hide his primary boyish instict to be protective of the princess. He knows that she is in danger, and has told himself that he would protect her. Towards her, he is very friendly, and upkept. He pushes her to get married, and kind of advises her...though she could probably give two flips about his advice.
Special Abilities/Skills: Diplomacy, minor swordsmanship skills, understanding of nature and history.
Hobbies: Sewing, cooking, fashioning new outfits.
Serious Flaws/Addictions/Disorders: He's completely "Addicted" to wearing women's clothing. If he is adorned in men's clothing, he becomes rude, loud, and upset very quickly.
Relationship History: Had quite a few past boyfriends, and a couple of past girlfriends.
Family:
Father- Deceased.
Mother- Friend of the Queen
Sister- Twin
Ideal Partner (Name their traits): Strong, caring, decisive, headstrong and dominant. Preferably male, but is not shy about a female partner.