---
❝Surely there's better people to quote than me.❞
---
---
The Inside
| Nickname(s) |

To be seen.


| Gender |

Male


| Age |

16
| Appearance |
Stands at 4'7. (I stopped growing six years ago okay)
despite the image...I'm fully albino
But I also don't have any piercings either

| Grade |

10th

Clubs
Um I'm currently in the Cooking club and applying for Drama, Gardening and Soccer. Already failed out of Baseball, Football,and Basketball.


| Spot/Role |

Student 9
---
---
| Likes |
* Seeing people smile and being helpful
* Good food of any kind
* Trying new things
* Meeting new people
| Dislikes |
* seeing others get hurt
* his genetic condition
* his appearance
* bullies
---
---
| Personality |
Despite having a good heart, Basara is possessed by a form of recklessness that only one who's never experienced consequence could possess. It doesn't help that physically and some parts of his mind are locked at the age of ten courtesy of a side effect of his own ability. He does however have an extreme complex about his size and appearance often throwing fits despite his own admission of the misunderstanding being a reasonable one. Partly because of his condition he's always ready to help and prove his own usefulness and will frequently refuse help from others even when he needs it.
---
---
| Bio |
Basara was born as the eldest in a well-to-do family, but his... condition has made the chances of his succession slim to none in comparison to his younger siblings. The genetic disorder was inherited with only his family's status allowing for his relatives to hide the condition. This resulted in a rather lavish childhood of being waited on hand in foot, but after getting a younger brother and sister and ultimately his power being known he was removed from the main house. At this point in time, he still gets money from his family, but otherwise he's had zero contact with any of his relatives in years.
---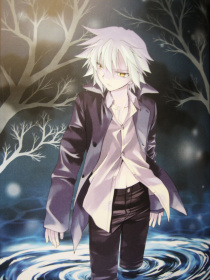 ---
| Other |
Power: "Reset"- Basara's ability to gain an exact understanding of an object upon touch and "Reset" it back to a previous point in time. For living things, this limit is only 15 minutes but can still erase any injury so long as the subject isn't dead. As for nonliving matter, as of yet he's yet to experience a limit nor has he tried testing it. The ability can only work on one target at a time and is always active on himself by default.
Genetic Condtion: CIPA IV- Basara's nerves endings do not send tactile sensations to his brain aside from pressure. This means he's never felt heat (even his body temperature), cold, pain,texture or anything aside from the basic "there's resistance thus I'm touching something". His brain is formed normally, thus can tell him "pain" were the sensation directly applied to brain. But his body is incapable of telling him he's damaged.
His condition also means he's never produced sweat and can result in an interesting loophole of overheating and "Resetting" from strenuous labor or exercise. He can also still get sick, implying his "Reset" can't remove something inside a body prior to his power activation.
---
---