---
❝I have been given everything but what i wanted❞
---
---
| Nickname(s) |

Yu



| Gender |

Male


| Age |

17
| Appearance |
five foot 6 inches, has long brown hair that drapes over his face lightly, his eye's are a light hazel color

| Grade |

10th
Clubs
Going home CLub


| Spot/Role |

N/a
---
---
| Likes |
*People
*sweets
*Books
*Animals
| Dislikes |
*People
* Greed
* sower thing's
---
---
| Personality |
Yuji is a very controversial person. He is lonely yet he tends to push people away because he does not trust people. He can seem somewhat cold on the outside but he has a very warm heart. He is the kind of guy who would help out a stray animal but if he was caught doing to he would pretend he has nothing to do with it and try to pass it off as nothing. He is very confidant in himself and never seems to back down when it comes to something that is important to him he will stand in the face of all adversity. Another trait of Yuji is that he is somewhat lazy, if it does not interest him he generally does not bother with it. Yuji is also incredibly smart and has a photographic memories.
---
---
| Bio |
Yuji was living a normal life until he was around eight. He had loving parents some good friends and had a pet dog named brobo. He was living a simple life enjoying his childhood and having fun but that all changed when Yuji found his powers. Yuji saw an add for a new toy that was coming out, and as a child would we went to his parents and asked them for it. Sadly the parents said no. He went up to his room to sulk. Holding one of his older toys Yuji imagined of much fun it would be if this toy was the one he saw on tv. Suddenly Yuji's eye glowed blue and the toy he was holding suddenly send out sparks of blue lighting. The toy he was holding broke down into what looked like a pool of mush. Then the mush reconstructed it into the toy he saw on tv. In his excitement he ran downstairs and showed his parents. Surprised at what they saw they asked Yuji how he got it. when he told them the two of them were shocked. they asked for him to do it again. He showed them hopping that it would make his parents happy.....and it did it made them very happy. In the years that followed that would force yuji to make them valuables such as jewelry. After two years it was sadly clear to yuji that his parents no longer carried about him as a person but as a tool to get them anything they wanted. At first Yuji turned to his friend's but they ether would call him a monster or try to take advantage of him like his parents. Yuji When he was 11 Decided that enough was enough and ran away from then on He lived his life working hard to try to live independently without relying on his powers while still developing them to gain an understanding of its potential. Now after living on his own for several years he was invited to Blossomcrest private academy. in hopes of finding people who can except him he deiced to go but not letting down his guard for yuji promised himself he would never be abused again.
---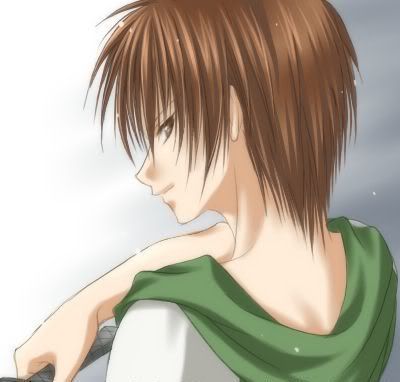 ---
| Other |
Power: Absolute Reconstruct
Absolute Reconstruct is The Ability to Break down any kind of non-Biological material and to reconstruct it in any way he pleases, he can even create a new material that has never been seen before this its own property's. His power although mighty is not god like. He can not reconstruct something unless he has enough materials to work with. He also can not breakdown or reconstruct anything biological meaning no plants animals or humans. The power can only activate if Yuji has a clear image in his mind of what it is to be or else the reconstruct will fall apart. If he is distracted by something the item may be infulanced by whatever had caught his attention.
---