---
---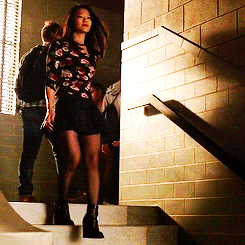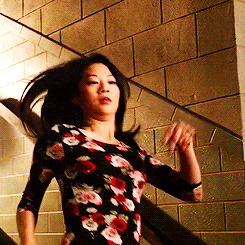 |
Full Name
|
Raelyn Cathleen Jim
|
Alias/Nickname
|
Rae
|
Age
|
age
|
Gender
|
Female
|
Race
|
Korean American/Human
|
Orientation
|
Heterosexual
---
---
|
Height
|
5'5"
|
Weight
|
147lbs
|
Body Type
|
Petite
|
Hair Color
|
Black
|
Eye Color
|
Brown
|
Tattoos/Scars/Piercings
|
Basic ear piercing
---
---
|
Likes
|
Isaiah
Reading/Writing
Baking/Cooking
Animals
The Farm
Tight spaces
The stars
|
Dislikes
|
Anyone that hates animals
Thinking about her dead parents
Killing any of the animals
Ignorance
Stupidity
The citys
|
Fears
|
Losing her Brother
Losing the farm
|
Secrets
|
TBA
|
Personality
|
Raelyn is a very intelligent girl. She took her studies very seriously and it all stuck to her brain. She is definitely book smart. She knows trivia information, but her street smart levels are very low. There isn't much basic things she knows. It makes her seem a bit naiive, but she is just innocent. Or at least that is what she has been told by some of her friends. Another embarrassing thing about Rae is how clumsy she is. She is always stumbling and tripping about. It becomes an issue when she is working around the farm, but her brother picks up her slack.

Raelyn enjoys having fun and spending time with Isaiah. Family time is important to her. She wants to make sure she spends as much time with her brother as possible. She has spent more time with Isaiah since her parents died. She doesn't want to lost him. He is all she has left. And they are trying to keep the farm alive. Raelyn is very hardworking despite her quirk.

She likes to stay optimistic with her brother. Not that he is negative person, but sometimes positivity is needed when the reality of being orphans hits them again. When she isn't cheering up her brother then she is reading on the roof. It is her happy place.

---
---
|
FC
|
Arden Cho
|
Hex Code
|
F013A3