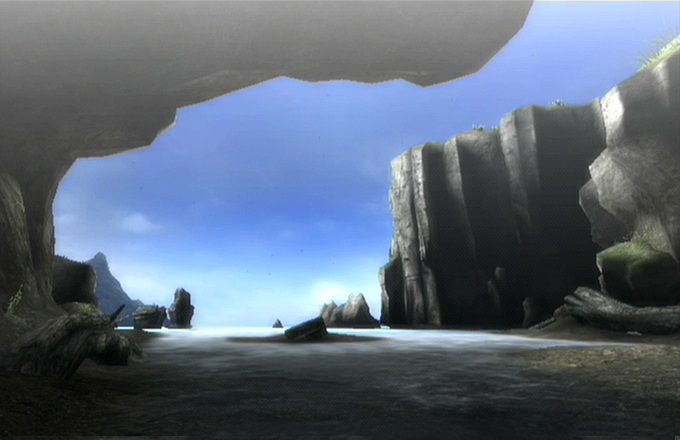 You were just a normal highschool kid, living in japan. Your entire school was taken on a field trip to Guam. After the field trip was over, everyone took a plane back to japan. But soon the plane started going haywire. The only thing the pilot could control was the joystick. The plane, now crashed is only useful to anyone as a shelter. You soon find out that this island you have crashed on, is uncharted. Not only that. But visious creatures from the past also reside on this island. Many believed them to be extinct, yet here they are. Some of your classmates have been eaten, and some have taken fate into their own hands and taken advantage of the mayhem to killed others. What will you do to survive?
We need at least 6 students to start. But I will put up a few more positions, as well as a teacher position.
Stranded student 1:
Stranded student 2:
Stranded student 3:
Stranded student 4:
Stranded student 5:
Stranded student 6:
Stranded student 7:
Stranded student 8:
Stranded student 9:
Teacher:
Crazed student(The one who plays with the other student's minds, and makes them do things they wouldn't normally do):
Character Skelly:
Name:
Alias(if any):
Age:
Sex:
Appearence(Anime pic please. With written description if you choose):
Personality:
Likes:
Dislikes:
Hobbies:
Skills/ physical abilities:
Relationship with other stranded students/staff(Will be uploaded after we have a good amount of people):
Strongest trait that would benefit the rest of your group's survival:
Background:
Interesting Fact about your character:
Taking place in...
There are no characters in this universe yet!
0 posts here • Page 1 of 1
0 posts here • Page 1 of 1
Arcs are bundles of posts that you can organize on your own. They're useful for telling a story that might span long periods of time or space.
There are no arcs in this roleplay.
There are no quests in this roleplay.
Welcome home, Promethean. Here, you can manage your universe.
Arcs are bundles of posts from any location, allowing you to easily capture sub-plots which might be spread out across multiple locations.
You can create Quests with various rewards, encouraging your players to engage with specific plot lines.
Settings are the backdrop for the characters in your universe, giving meaning and context to their existence. By creating a number of well-written locations, you can organize your universe into areas and regions.
Navigation
While not required, locations can be organized onto a map. More information soon!
There are no groups in this roleplay!
There are no characters in this universe yet!
By creating Collectibles, you can reward your players with unique items that accentuate their character sheets.
You can schedule events for your players to create notifications and schedule times for everyone to plan around.
The Forge
Use your INK to craft new artifacts in Cage of Eden. Once created, Items cannot be changed, but they can be bought and sold in the marketplace.
Notable Items
No items have been created yet!
The Market
Buy, sell, and even craft your own items in this universe.
Market Data

Market conditions are unknown. Use caution when trading.

Quick Buy (Items Most Recently Listed for Sale)
There are no characters in this universe yet!
None
Discussions
Topics

Replies
Views

Last post
Most recent OOC posts in Cage of Eden
I am interested in joining this RP, but I was wondering if we need knowledge of Japan? Also, how exactly does the Crazy Student play with the others' minds?
This is the auto-generated OOC topic for the roleplay "
Cage of Eden
"
You may edit this first post as you see fit.