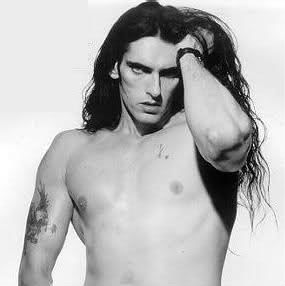 Delshad Adaire


"Please use my body while I sleep.
My lungs are fresh and yours to keep,
Kept clean and they will let you breathe.

Is this the way a toy feels when its batteries run dry?
I am the watch you always wear but you forget to wind.

Nobody plans to be half a world away at times like these,
so I sat alone and waited out the night.

The best part of what has happened was the part I must have missed.
So I'm asking you to shine it on and stick around.
I'm not writing my goodbyes…"
Nickname/Alias:
Simply 'Del,' by his close friends.
Age:
24 years old
Gender:
Male
Sexual Orientation:
Straight
Marital Status:
Newly wedded to Lyanna.
Occupation:
Son and heir to the ruler of the city Asshai, he is slowly assuming more and more responsibilities as his father grows older. His father consults him and teaches him to be a wise and strong ruler once it is his turn.
Height:
6 foot 4 inches.
Body type:
Buff and muscular, Delshad's body is one that proves his training in fighting and other active occupations.
Eyes:
Dark, piercing eyes.
Hair:
A thick mane of long, dark brown hair that could be mistaken for black.
Distinguishing marks:
Fashion Sense:
He dresses formally as his status would call for, but nothing particularly fancy despite his wealth.