---
---
Main Theme
Christina Perri || Human
Mad
Katy Perry || Roar
Upset
Digital Daggers || I Surrender
Happy
Glee || How will I know?
---
---
" Whatever life gives you, even if it hurts you, just be strong and act like you're okay. Remember: Strong walls shake, but they never collapse."
---
---
Name
Anise Delopar

Nicknames/Aliases
Ani

Age
18

Gender
Female

Sexual Orientation
Heterosexual

Race
Human

Faceclaim
Eru Chitanda
---
---
" You were born unique, don't let anyone turn you into something else. Don't die as someone you're not."
---
---
Height
5'5''

Weight
125 lbs

Preferred Weapon
She keeps a dagger in her boot and one hidden in the bodice of her dress. She wears no jewelry, despite being quite a girly person.


---
---
"Don't compare me to my Mother. Blood is all we share. She abandoned me. Our parents abandoned all of us."
---
---
☣

Singing

|| She's never sang for any of the siblings, but the ebony haired girl has quite the singing voice. She was pretty well known for it back home, despite her shyness. Derrick was the first to discover it and outed her in front of the entire village.

☣

Cleaning

|| She is quite skilled at cleaning, despite her clumsiness in all other areas. She used to take care of all the chores at her home before she came to Castillo, so she is quite accustomed to the job.

☣

Sewing

|| Anise has taken up sewing in her year at Castillo, and she has become quite good at it. She's even learning how to make entire outfits. She has requested that her income come to her, instead of her mother and it was granted by Reiji, the new acting head of house.
---
❤ Like || Traveling
❤ Like || Reading, Preferably romance novels.
❤ Like || Dancing
❤ Like || Men
❤ Like || Snow
❤ Like || Dark Colors
❤ Like || Tidiness
❤ Like || Music
❤ Like || Sweet foods; Cakes, Wines
❤ Like || Luxury
---
✘ Dislike || Liars
✘ Dislike || Wet Weather
✘ Dislike || High heels
✘ Dislike || Rudeness
✘ Dislike || Anyone who abuses their power
✘ Dislike || Excessive cruelty
✘ Dislike || Reiji
✘ Dislike || Fish
✘ Dislike || Stereotypes
✘ Dislike || Faith
✘ Dislike || Anything Orange
✘ Dislike || Her mother
✔ Innocent || Despite everything she has been through, Anise still holds an innocent air about her. She struggles with murdering Dante every day, she feels guilt, even though he slaughtered her sister. Her anger hasn't consumed her, and despite being an adult, she hasn't participated in anything 'indecent' yet. One of the perks of not living with her mother. She was never expected to marry, so she's been sheltered from most perversions of the world.

✔ Emotion control|| She has become very good at detaching herself from her emotions if the situation calls for it. She is fairly good at regulating what she feels and does; Anise is disciplined. She may act immature, but she can control her emotions and impulses when she must.

✔ Diligent || She approaches tasks with tons of energy. Even during the worst times, Anise is always doing her work, despite the lack of quality when she's upset. She never makes up excuses to 'have a day off'. She is definitely a busy-body.

✔ Patient || Anise is quite patient, able to hold her tongue when most couldn't, but even she has her limits. She served the Santiago family despite Castiel and Bishop constantly threatening to murder her sister and she had little outburst against them. She's quite calm at most times and doesn't easily anger.
☠ Represses her feelings || Although it is sometimes useful, the way Anise tends to repress her feelings instead of expressing them in a healthy way, eventually leads to an unhealthy breakdown. It increases her stress levels and can cause a lot of frustration further down the road.

☠ Clumsy || She was always a little clumsy before, but ever since Alice has been paying her visits as hallucinations, Anise's 'drop rate' has gone up. It's not a normal day if she isn't dropping something every few hours. Due to Alice simply being a hallucination, it's quite odd that she's become such a klutz in the eyes of others.

☠ Over analyzes people's motives || Anise will over analyze everything if given the time. She gets frustrated trying to understand how other people think, and often just gives up altogether on having close relationships in fear of being hurt or betrayed.

☠ Stubborn || She is quite stubborn when she wants to be, and doesn't bend to others as she used to since Alice's death. If anything, she inherited her sister's willpower, without the tomboyish qualities or grudge against the siblings and their rules.
---
---
"You never know how strong you are, until it's the only choice you've got.."
---
---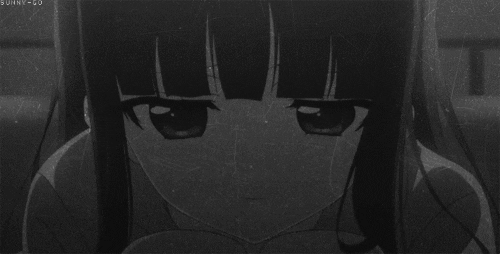 Anise has always been girly and skittish. She's very respectful and soft spoken most of the time, but since her sister's death Anise has become bolder. She speaks her mind more frequently, sometimes to the point of her endangering her well-being, but she doesn't exactly have a reason to care what happens to her anymore. Despite still being a hardworking and respectful young woman, Anise's depression is almost tangible. She's still mourning the loss of her sister, seeing as every day after work she visits the courtyard where Alice is buried. She used to never venture outside before the loss of her sister, but now most of her free time is spent there or in her room. She's kindhearted and cares about most everyone, but she does hold grudges and she doesn't like to forgive others for their wrongdoings. She is stubborn, despite her better qualities and once she's set her mind on something it's almost impossible to deter her.. It doesn't take much to please her; a bath, a warm bed, some food, and she's generally content. She doesn't speak much, and she hardly ever goes out for her own personal gain, but lately she's been acting quite different. Quite secretive one could say. She never was prone to keep secrets before, so her new behavior is very out of the ordinary.



---
---
"This place is too abstract to be defined, but too tangible to be denied..."
---
---
The path that led me here
Anise was born in the beginning of fall, her mother and father had become proud parents of two healthy, energetic baby girls. Not too long after Anise began to walk, her grandmother died. Tragic struck, Anise's mother banished anything to do with the grandmother, even her love for Anise, who looked Exactly like her grandmother, Isabella. Her father, noticing her insanity, Took Anise's twin sister to live with his mother since he was called in to fight in the war. Shortly after the separation, Due to Anise's resemblance, whenever her mother got angry or intoxicated, she'd take it out on Anise. She bears a small, but very deep and gruesome scar on her lower arm. It was caused by her mother, who had tried to kill Anise with a piece of broken glass, but luckily for Anise, her arm blocked herself from her mother in time. She considered her daughters a bad omen, so she sent her and her sister away to Castillo de la Muerte in exchange for money. She got separated from her twin Sister for quite a while, but after her father died, they were reunited, their mother having faked sanity to get a better bargain with the Vampires, and of course to be certain that neither girl would become a part of her life, ever.

After spending some time at Castillo, Anise developed a crush on the head of house, Castiel Santiago. Despite still harboring feelings for the farm boy back home, Derrick. She has never spoken of her feelings toward either, but as if her life wasn't complicated enough, Bishop also showed his kinder side to Anise, making her uncomfortable around him as well. The men she once deemed as monsters have all shown bits of humanity and it's all become quite confusing for her. She's no longer sure whom she has feelings for and consequently avoids investing her emotional time into any of them at the moment. Shortly after Alice died, Anise began seeing 'hallucinations' of her dead sister and they have persisted throughout the year. It's made her quite a bit clumsier, and quite panicked while working, almost more anxious than when she first arrived. Anise has a lot on her plate, and it's far from over.

Other Details:

- Anise lost her twin sister Alice, and murdered the werewolf responsible for it all; Dante. In her anger, she killed him brutally, and lives with the guilt to this day. She doubts Alice would have wanted her to stain her hands.

- She used to be Bishop's maid. Despite enjoying his company, she never felt comfortable around him. He would always say weird things to her (like asking her if she found him attractive) and he was a bit possessive, but she does miss serving him at times.

- She used to have a crush on Castiel, before he lost his memories. It dissipated when she was told about her sister's death, then she found out he was dead. She nearly lost herself that night. When he was found alive, she was the first to run to Mira's and Castiel's aid, quickly followed by Tanzy. She doesn't want to care about him or Bishop due to Alice's hatred toward their race, but also because she believes Tanzy has feelings for Castiel as well, ever since her friend bit her own wrist open for the former head of house.

- She likes winter, especially snow. It's cold and beautiful, and it's beauty is as fleeting as a human's. She respects the season a lot and it is one of the only times she can be found outside.

- She loves animals. If she is given time alone, she often takes the horses out for a ride. She never was very good at horseback riding, but since Alice's death she has been practicing lots of things that no one knows about.

- She used to have a soft, feminine body, but lately she's become more toned and skinnier. She still has feminine features, but she has been working out a lot. She doesn't want to be weak anymore. She doesn't have Alice to protect her, and she feels it's her turn to be the protector, she wouldn't know what to do if anything happened to Tanzy. She was her last human connection other than her long lost crush Derrick... and she wasn't sure if he was even alive anymore. It has been so long since she last saw him that she is starting to forget his voice.

- Her favorite color is blue, because it was the color of Alice's eyes, but red, black, gray, and purple also are colors that Anise approves of and often wears (when she is not in uniform).


- She has been hallucinating lately, receiving images of Alice since the day of her death. She feels that it is Alice's ghost, haunting her for siding with the vampires, but keeps it a secret. She is afraid of anyone finds out she will be killed for falling to insanity.

- She cares about the Santiago family, more than she is willing to admit, and doesn't want any harm to come to them, even Reiji despite his horrible choices. Even though he is a antagonistic tyrant, she realizes that the siblings she cares for might not survive another loss. It has only been a year since they lost Angelo.

- She wants to learn how to play the violin, and if she has the time possibly the piano as well, but she grew up rather poor. Her home didn't have either and her mother would have never paid for a tutor, even if they had the money.


- She has a request for Reiji, but never got the chance to ask. She plans to, but doesn't want to anger Reiji, nor does she want to worry Castiel or Bishop. She promised to never be alone with him if she could help it. Even if she's no longer Bishop's maid, a promise is a promise.


---
Derrick - Anise's first love (Nothing came of it)