|| MEDICINE || THE GREAT UNKNOWN || TO BUILD A HOME || THE VIOLET HOUR || PARADISE CIRCUS || INTRO || THROUGH THE DARK || PEARL'S DREAM || DON'T DISCONNECT ||
---
---
You could still be what you want to...
What you said you were, when I met you.
---
---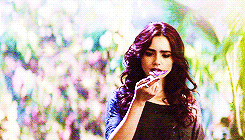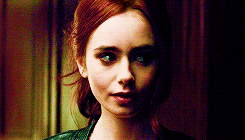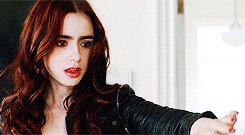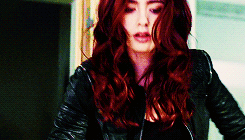 |Name|
Abilene Elise Hades

|Nickname|
Abbi (by her parents and close relatives)
Abilene/Lady Abilene (by all others)
Elise (how she will be known to the son of Atkana at first)

|Birthday|
June 3rd

|Gender|
Female

|Age|
17

|Sexuality|
Heterosexual

|Alignment|
Zylm

|Role|
Daughter of Zylm


---
---
---
---
|Personality|
Abilene knows that she is privileged. She knows that she is an important person, in a position of importance, and that she comes from important blood. She will admit that this can get to her head sometimes, but she would also admit that she is relatively relaxed about being the only daughter of Damian Hades, ruler of Zylm. Others wouldn't necessarily agree, but they also would say that she isn't a mean girl in the slightest. And that's at least one thing everyone can agree on; Abilene is a kind girl. She's been known to actually have 'real' conversations with her maids and servants. She is also a bookworm, even though most wouldn't suspect it, and loves to bury herself in her studies. In the end, though, what she does is mostly because of her father, as - to her - his approval means everything. And she is still the daughter of the ruler of Zylm, which means that in one way or another, she views herself as at least slightly better than the majority of those around her, though she tries her hardest to keep her ego in check... But when you've grown up only knowing a certain life, that isn't always an easy feat.

|Habits|
Biting her lip when nervous.
Playing with the ends of her hair when in thought.
Humming to herself when completing long tasks.

|Strengths|
Kind | Good Listener | Eager to Learn | Calm | Intelligent
Polite | Archery | Beautiful Penmanship | High Literacy Level
Relatively Level-Headed | Hand-to-Hand (Mediocre) | Dreamer

|Weaknesses|
Stubborn | Superstitious | Tends to Lose Track of Time Easily
Slightly Spoiled | Not Well Traveled/Doesn't Know Much of the
World Outside of Her Home | Terrible Swordsmanship | Dreamer

|Fears|
The Death of Any of Her Family | Being Chained or Confined
Bodily Harm by Sharp Objects | Spiders | The Fall of Zylm


---
---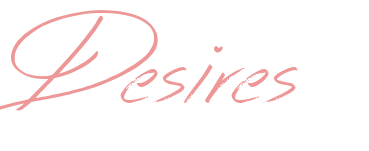 ---
---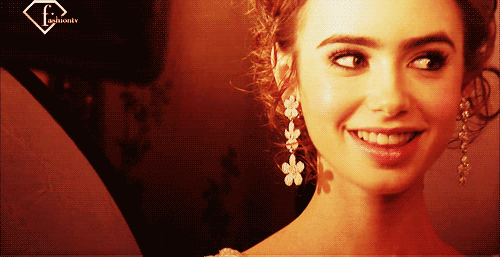 |Likes|
Fresh Air | Archery | Apple Tree Blossoms | Waking to Birds Singing
Reading | Going For Strolls | Uninterrupted Nature | Singing | Painting
Spring | Fall | Learning | The Sound of Pure, Uninhibited Laughter
Hot Tea | Time Spent with Her Family | Sweets | Flowers | Hot Baths

|Hobbies|
Archery | Practicing Calligraphy | Horseback Riding | Painting | Singing

|Dislikes|
War | Battle | Sword-Fighting | Watching Others Suffer | Extreme Cold
Most Bugs | Spiders | Feeling Tired | Hand-to-Hand Combat
Senseless Arguments | Sudden, Loud Noises | Threats to Her Family

|Haven|
The family's private gardens.
Quiet, secluded areas in the woods
(she's found many that are like her secret hideaways)
Anywhere where she can get lost in her imagination.


---
---
---
---
|Family|
Father: Damian Hades
Mother: Alexis Hades
Brother: Cato Hades

|Background|
Abilene was born into the Hades family, their only daughter and youngest child. Her parents cared deeply for her, and still do; some say they even spoil her. But that's just to be expected for someone in Abilene's position. She grew up privileged, but wouldn't necessarily call her life easy. Being a Hades has its perks, and there are many, but all the same it is a name that holds a lot of responsibility. From a young age, Abilene was in lessons: etiquette, horseback riding, archery, swordsmanship, history, music and singing, dance, the philosophy of the royal courts, sewing, needlework, and grammar, among others. Abilene would say that she resented the hours of her life that she deemed wasted on topics that she could care less about - etiquette and swordsmanship, particularly - but in truth she did enjoy the ability to learn so much. Such a task was daunting and certainly not easy, but with years of practice, Abilene eventually got used to the hectic schedule of it all. She acquired many talents because of these lessons, but the best part of all was the books she acquired as well. Those where what really drove her - receiving more books for her birthday's or holiday presents. Even for doing exceptionally well in her lessons. She'd get lost in them for hours, barely being able to put down whatever she was reading at the moment to eat meals with her family.

Her relationship with her family has always been a good one, though she feels her parents worry too much about her. She feels like sometimes her older brother looks down upon her, whether it be due to age or the fact that she is his younger sister. But she believes the two have a genuinely healthy relationship, and enjoys the time they spend together... usually getting into some sort of trouble they shouldn't be.

As the years have gone one, Abilene has begun to get restless, almost like she was ready to go out and do something she'd never done before. Her disregard for her lessons increased, and she would sneak away more often than she would admit, to have a walk through the halls of her home, or out to her family's private gardens. She desperately wants to see outside of the walls of the lands of her clan, but has never been out of Zylm's borders.

|Other|
Dialogue Color (

#ee9898

)


---
---


|Face Claim|
Lily Collins

|Played By|
GoriexGorie