x
x
x
x
x
x
╔
╗
╚
╝
---
---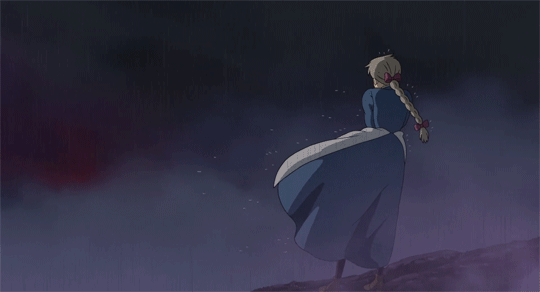 ────────────────────
☍
Do not fear me
☍
────────────────────
Dead, dead, their bodies piled up in the streets, their blood running into the gutters. Ashes drifted through the air, bodies nailed to crosses, hung from posts, bags over their heads. The lake had turned black, the odd finger popping up every once in a while. If they floated, they were a witch, if they drowned, they were human. The grave yards were crammed with stones full of grievances of young lives lost too soon. Accused of witch craft, died because of a witch's spell, killed in a witch hunt. There were so few of them left; the real spell keepers, guardians of the book.
99% of the time the accused perished.
---


The Town of Salem was once a quaint, sleepy, albeit religious settlement. Their people had no idea that right under their noses was one of the oldest covens in America, the Witches of Time. They welcomed everyone into their coven with open arms, men and women, frightened children, passing off as an alternative church that sat in the woods. On good terms with the church, the blood was not shed until the Black Plague reached Salem. The Coven was blamed, people lay dead in the streets, the smell of the sick and dying filled the air. Fingers were pointed at the witches, they were dragged out of their cozy streets and hung by the neck until dead. The people were not satisfied, the seed had been planted, the witch hunts had begun. No one was safe, especially not the familiars. They were burned by the dozens, an eternal fire in the square of Salem. Their ashes dusted the air in a sick snowfall, a black plague truly had been set upon the city.
---
────────────────────
☍
I hate humans
☍
────────────────────
The Witch Hunting ended the same way it began, with the Covens. Dozen of the magically gifted traveled to Salem to place a spell of peace upon the once sleepy town. They encircled it, casting their magic to make the people forget about magic, to realize the sins of their actions, and to ban the sanctioning of the outlandish trials. Their magic was successful in its cast, the people of Salem rest peacefully in their beds and the witches fled, taking their familiars and all traces of magic with them.

---
Pointed hats, brimstone, blood, and ash; these are the things wizards are made of.
To the woods they went, fleeing into the safety of natural world. Magical circles were drawn to keep outsiders out, runes used to propel them away from the settlements built into the trees and grass. Safely tucked away, the witches had closed themselves off from the world and thrived, building their own society and land with rules and strict regulations. They had schools and jobs, their lives sleepy and peaceful; they had grown content with their world and set in their ways.
At least, until the stranger came.
Blessed with the gift of magic, abandoned by everyone she loved, the stranger had stumbled into their village, allowed through the magical border thanks to her gift. Both a curse and a blessing in disguise, the villagers must rethink their very ways of life and confront the fears they had been harboring for generations; Outsiders.
---
[ Role ||Witch ]
[ Name || Zinnia Evernight ]
[ Age || 15 ]
[ Gender || Female ]
[ Face Claim || Abigail Williams ]
[ Played by || The_Queen ]
---
[ Role || Familiar ]
[ Name || Blithe ]
[ Age || 689]
[ Gender || Female ]
[ Face Claim || Tamamo No Mae]
[ Played by || NPC ]
---
[ Role || Wizard ]
[ Name || Yuu ]
[ Age || 21 ]
[ Gender || Male ]
[ Face Claim || Yuno ]
[ Played by || NPC]
---
[ Role || Witch ]
[ Name || Yue ]
[ Age || 15 ]
[ Gender || Female ]
[ Face Claim || Miuna Shiodome]
[ Played by || Spiderwitch]
---
[ Role || Potions Professor ]
[ Name || Elias Castle ]
[ Age || 25 ]
[ Gender || Male ]
[ Face Claim || Viktor Nikiforov]
[ Played by || NPC ]
---
[ Role || Dean of the Magic College]
[ Name || Dean Eincrad ]
[ Age || 62 ]
[ Gender || Male ]
[ Face Claim || Elias Ainsworth ]
[ Reserved by || NPC ]
---
[ Role || Occlumency Wizard]
[ Name || Autumn ]
[ Age || 24 ]
[ Gender || Female ]
[ Face Claim || Sailor Moon ]
[ Played by || NPC]
---
[ Role || Elder Council]
[ Name || Freyja The Divine ]
[ Age || 120 ]
[ Gender || Female ]
[ Face Claim || Aliza Katrina ]
[ Played by || NPC ]
---
[ Role || Elder Council ]
[ Name || Ulrich the Deliverer ]
[ Age || 230 ]
[Gender || Male ]
[ Face Claim || Mikhail ]
[ Played by || NPC ]
---
[ Role || Elder Council]
[ Name || Drake the Unmovable ]
[ Age || 320 ]
[Gender || Male ]
[ Face Claim || Laxus ]
[ Played by || The_Queen ]
---
[ Role || Elder Council]
[ Name || Rainier the Swift ]
[ Age || 240 ]
[Gender || Male ]
[ Face Claim || Tatsuya Shiba ]
[ Played by || NPC ]
---
[ Role || Human ]
[ Name || Orie Laron/Orie Eldriss ]
[ Age || 15 ]
[Gender || Female ]
[ Face Claim || Noriko Kamomebata ]
[ Played by || NPC ]
---
[ Role || Witch]
[ Name || Claris Aurora ]
[ Age || 16 ]
[Gender || Female ]
[ Face Claim || Erina Nakiri ]
[ Played by || NPC ]
---
[ Role || Human ]
[ Name || Rainarch, the Fang of Teranos ]
[ Age || ???]
[Gender || Female ]
[ Face Claim || ??? ]
[ Played by || Spiderwitch]
---
[ Role || Divination Teacher]
[ Name || Yorick Forester ]
[ Age || 160 ]
[Gender || Male ]
[ Face Claim || Gin ]
[ Played by || NPC ]
---
[ Role || Ulrich's Apprentice ]
[ Name || Wing ]
[ Age || ???]
[Gender || Female ]
[ Face Claim || Kanami Eto]
[ Played by || NPC]
---
[ Role || The Auroch's Son ]
[ Name || Zeus ]
[ Age || 20 ]
[Gender || Male ]
[ Face Claim || Yuri Plisetsky]
[ Played by || NPC]
---
((Will add more as characters are completed))
You like rules? No? Well too bad, without these we would have a bunch of nonsense everywhere.

Commitment || I am looking for committed role players only. If you are bored and only seeking temporary relief and have no intention of sticking with the RP then don't reserve. If I know you to be someone who reserves with the intention of never finishing your character I will deny you a spot. Not publicly, but privately.

Face claims || Anime only please. Manga is fine, but no anime games or real face claims. If you need help finding a face claim then feel free to ask.

Content || This RP will have suggestive content including character deaths if you suddenly disappear. If you do not like these themes then do not join. Once more I will state if you have no intention of ever finishing your character or replying DO NOT JOIN.

Grammar || This is an advanced RP for literate humans only (I apologize to all the cats and robots but meow is not an acceptable response in a dramatic situation). I expect at least 400 words per post, please do not forget to proofread. Speaking of which if you have read this far please put a gif of your face claim when reserving your character.

Replies || You are expected to reply at least once a week. This is a really important rule. Why? Because that's how you keep an RP alive. If you can reply more then once a week then great! If not please inform me why otherwise you might come back and find your character accidentally got pushed off a building and didn't survive.

Password || And now for the moment you've all been waiting for, the glorious password! If you have read this far congratulations! The password is your favorite song in purple. If it's not in purple I will not accept it.

Skeleton || Will be posted in the OOC

Characters || Must be submitted within 48 hours, after that you have five, count 'em, five days to finish it or you will be banished. There are no assigned roles, I would like to try and keep an even amount of boys and girls. If you have any ideas for the RP or have certain expectations I'm all ears, I love to hear your feedback. Collaborations are an option as well, I'm literally always looking for ways to improve so if you have some suggestions feel free to post them!

Credit for rules goes to Masquerade (Skye) do not use without permission.
Taking place in...
---
"Wandering through the city, do you see me, do you see me?"
---
---
╔
╗
╚
╝
【ɗιαƖσgυє cσƖσя:#63CC14 ♙ тнσυgнт cσƖσя #5640FF】
---
---
Blithe had stripped Yue down and was working on cleaning her up. Yue didn't resist and allowed Blithe to rinse her and scrub her down. "This is why Zinnia hates divination." Blithe said with a dry laugh as the water splashed onto Yue's body. She was glad for the warmth, for the cleansing, being dirty and grimy was not fun for her, or for anyone with a bit of sense in them. "Becoming a diviner changes a person. Seeing the future changes them, and usually not for the better." It was one of the most dangerous types of magic for your mind, but even so...

"If I didn't take the mask, I wouldn't have found Zinnia."

It was necessary.

"The demons would still have her if it wasn't for the mask."

She winced as Blithe's hands took care of her special spot, but even that needed a rinse.

Yue opened her eyes, feeling dizzy and exhausted. Blithe was trying to untangle the knots in her hair. She was still in the bathtub? Wait, what happened? "You passed out for a few seconds." Blithe looked at her with an odd expression. "After your talk with Zinny you need to get your sleep." Zinnia was here now, she had something to show her. Yue shut one eye as the shampoo almost fell in so she turned her head to use her clear eye to look at Zinnia, cheeks slightly pink from the exposure. Zinnia had made a contract with Rain, and Rain looked happy to be sisters with Blithe now.

"That's fine. She'll be happier with you anyways."

Yue muttered flippantly, feeling woozy.

"Zinnia will be nicer to you than I was."

If this was how it was, then it was for the best.

Yue opened her eyes yet again, Blithe was wiping her down, and Zinnia was talking. Did she pass out again? How tired was she? Zinnia was giving her a lecture about her treatment of Rain, about how to better treat a familiar the next time she decided to do so.

"I gave her an order."

Yue said simply, letting herself get wrapped in a towel.

"...Protect you... with her life."

Her vision flickered, her eyelids were so heavy. She splashed water onto her face to try to keep awake for a bit longer.

"So I was already disciplining her, just different from how you would."

Dismissal was discipline, wasn't it?

She stood up, wobbling a little, trying to keep her eyes open.

"Be happy, Rain."

She said to her former demon, who looked at her with a face that showed sadness and happiness at the same time. She really was an open book, wasn't she?

"Zinnia's... a better..."

Her eyelids slammed shut, one foot went in front of the other and she fell - Rain made herself into a puddle to catch her. "She doesn't have the mask, and she didn't cast a divination sleep spell." Rain said in wonder. "What if she misses a vision?" Yue wasn't getting back up, it seemed her body had finally had enough for now.
---
Setting
Characters Present
No characters tagged in this post!
---
"To be human is to make mistakes."
---
---
╔
╗
╚
╝
---
---
"If I dismissed Blithe every time we did not see eye to eye, I would have no familiar."

Zinnia shook her head, but Yue had fallen asleep. Blithe lifted her and carried Yue to her room, setting her down on the bed.

"Right now, she needs rest. If she spends anymore time divining, she might go mad."

Zinnia turned towards the door of Yue's room.

"Almonium frendricks,"

she could feel Wing and Orie's eyes on her as she cast magic without wand or filament. The runes appeared in the air, surrounding Yue's door.

"This should stop the visions for as long as she is asleep. It will help keep her sane, at least."

Zinnia turned towards the staircase, Wing and Orie attempting to hide. "You're supposed to be in bed!" The future witch flared up upon being caught.



"I have things to do Wing, the day is still young. Come Blithe, it's time to go to market."

Rain shifted by the door nervously. "I-I'll stay here and watch her!" Rain offered, to which Zinnia nodded, smiling gently.

"That is a wonderful idea Rain, I'm certain Yue will be thirsty when she wakes up. You should prepare her something to eat."

Rain saluted and stationed herself in the kitchen. Wing settled in Zinnia's wheelchair, the three witches and familiar heading off towards the market.

"I've missed much of summer,"

it was a warm day out today.

"Tomorrow we should all go to the lake,"

it would be Zinnia's first time making the trek on foot. "Lake?" Orie inquired, to which Zinnia nodded.



"Yes, it is mine and Blithe's tradition to go once per summer."

A young dryad ran over to them, carrying a bundle of flowers. "Zinny!" It cried, wrapping its arms around her lower half.

"Hello Flick, what lovely flowers. Are those for your mother?"

She inquired, the dryad shaking its head. "No, they're for you! Everyone was so worried about you, but they say you're one of us now!" It looked at Zinnia's back, where her feathers were ruffling in the slightly humid breeze. Zinnia took the flowers and placed them in her basket. Was she one of the folk now? Zinnia did not think so.

"I am no such thing Flick and tell the others that I expect their payment for reaping havoc on my garden."

Flick turned green and ran off, disappearing in the brush of the forest.

"That kid has no filter," Blithe shook her head, moving them forward towards the town. Market was busy today, bustling with people selling their wares. She was aware of the eyes that followed their group and why wouldn't they? A witch whose limbs were missing, one from the outside, one with wings, and a busty familiar with nine tails. They were quite the sight. "Zinnia!" She turned, spotting the herb seller, a personal favorite.

"Hello, what have you today?"

He pulled out a bundle of mint and some dried herbs. "Here, on the house," he pushed them across the table with a wink.

"Oh no, I cannot allow you to do that. This is your livelihood,"

he shook his head. "My little Minka was cured by one of your potions Zinnia, consider this a gift." Still, she sneaked two coins into his jar and placed the ingredients into her basket.



"Orie, let's take a look at that list again, we'll be able to gather the brunt of your items here."
---
Arcs are bundles of posts that you can organize on your own. They're useful for telling a story that might span long periods of time or space.
There are no arcs in this roleplay.
There are no quests in this roleplay.
Welcome home, Promethean. Here, you can manage your universe.
Arcs are bundles of posts from any location, allowing you to easily capture sub-plots which might be spread out across multiple locations.
You can create Quests with various rewards, encouraging your players to engage with specific plot lines.
Settings are the backdrop for the characters in your universe, giving meaning and context to their existence. By creating a number of well-written locations, you can organize your universe into areas and regions.
Navigation
While not required, locations can be organized onto a map. More information soon!
There are no groups in this roleplay!
By creating Collectibles, you can reward your players with unique items that accentuate their character sheets.
You can schedule events for your players to create notifications and schedule times for everyone to plan around.
The Forge
Use your INK to craft new artifacts in Denouement. Once created, Items cannot be changed, but they can be bought and sold in the marketplace.
Notable Items
No items have been created yet!
Discussions
Topics

Replies
Views

Last post
Most recent OOC posts in Denouement
There have been no posts in the OOC topic for this roleplay!