█
█
█
█
█
█
█
█
█
█
█
█
█
█
█
█
█
█
█
█
█
█
█
█
█
█
█
█
█
█
█
█

UnravelKing and Lionheart
↪
The sensation of falling was the worst part.
↩
☾

Dialogue Color

☽
☀

Thought Color

☀

---



Full Name


Isamu Koizumi



Nickname(s)


Izzy



Gender


Male



Age


Appears 18



Sexuality


Asexual



Role


Fallen angel||Vigilante



Faceclaim


Suzuya|Juuzou

---
---
Height & Weight
5'7" & 112lbs

◈

Physical Build
Slender, Lithe

◈

Hair Color
Ivory

◈

Eye Color
Crimson

◈

Other Markings/Etc
His body is covered in red stitching, actual thread that has been woven into his skin.

◈

General Appearance
Slender and flexible, his body is toned by years of exercise, nothing major just enough to show. His body is youthful and sleek, his arms and legs are reminiscent of a teenager, slightly lanky, although he's certainly much older. His large eyes are always accompanied by dark circles, his hair is usually crazy and pinned back with little pink clips. His clothing is form-fitting with many little bags and attachments, similar to a SWAT team's uniform. Although his everyday wear is a simple pink shirt, teal suspenders, and black pants. He certainly never blends in anywhere.

---
---
Quirks


Tug, tug, tugging|When thinking Izzy will start to pull and tug at his stitching, sometimes loosening them, but as soon as they do they quickly re-tighten. A perk of him being a demon, his curse are those stitches. Although he has grown accustomed to them, he barely notices them and fiddles with them without thinking to help him focus.
Quiet|Izzy doesn't have a loud voice, in fact his voice is raspy and usually used at whisper volume. Although this doesn't mean he can't speak louder, he can, he just chooses usually to not.
Retrace|He will do something, or watch someone else do it, then follow the footsteps exactly doing the exact same movement again. He doesn't mimic the voice, just the movement. Then he will smile to himself as if he learned something new. He does this involuntarily and at random. Has for years.



Theme



Tell me, please tell me, what this plot is all about.. Exactly, who resides within me?
I'm broken, so broken - amidst this world. Yet you laugh, blind to everything.

Being as broken as I am, I hold my breath,
And it can't be unraveled, it can no longer be unraveled.. Not even the truth. (Freeze)
Breakable; unbreakable - psychotic; unable to go insane
I'll find you, and..!

In this shaken, twisted world, I gradually become transparent, unable to be seen.
Please don't bother looking for me; don't stare at me..
I merely don't want to hurt you, inside a world, that came out of someone's imagination.
So please remember me; as vivid as I was.

Infinitely spreading, solitude wraps around me. Memories of times I laughed innocently comes to mind,
And I can't move, can't move, can't move, can't move, can't move, I cannot move!
Unraveling the world

I've changed; I couldn't go back to the way I was.
As the two twines around one another, the both of us will perish away..
Breakable; unbreakable - psychotic; unable to go insane
I can't afford to let you be defiled!

In this shaken, twisted world, I gradually become transparent, unable to be seen.
Please don't bother looking for me; don't stare at me..
In a trap of solitude someone had set, before the future unravels,
Remember me; as vivid as I was.

Please don't forget me, don't forget me, don't forget me, don't forget me!

Paralyzed by the fact that I've changed,
In a paradise filled with nothing but unrecoverable things,
Please remember me.

Tell me, please tell me.. Exactly, who resides within me?

---
█
█
█
█
█
█
█
█
█
█
█
█
█
█
█
█
█
█
█
█
█
█
█
█
█
█
█
█
█
█
█
█
█
█
█
█
█
█
█
█
█
█
█
█
█
█
█
█
█
█
█
█
█
█
█
█
█
█
█
█
█
█



Likes


Drawing|Izzy always carries a sketchpad and ballpoint pen with him. He never carries an eraser, it's a statement to his own personal belief that once you do something, nothing can ever reverse that deed.
Cats|Ever since he can remember he's had a soft place in his unhinged little heart for the beasts. So fuzzy and warm, they always seem to show up around him when he's working though, they always look so sad.
Risk-taking|The sensation of doing something where you might not make it out? The rush of adrenaline you get? Izzy feeds off of that rush, it powers him and he craves it more than anything. Each time more deadly than the last. He hopes secretly his hobby will be the end of him.
Freedom|The worst thing is to be a bird with clipped wings, or worse yet, a bird perfectly fine trapped in a cage. Izzy hates the feeling of cages, so of course freedom would be preferred. The wind embracing him as he sprints, the world is his domain to rule, no one can tell him what to do and that's just as it should be.



Dislikes


Evil|Darkness is inside of everyone, hatred, greed, all of it. Izzy of course has these things within him, probably worse than anyone, but in his own mind he hates these things, the corruption. In his eyes he's the only ray of light in the dark evil all around him, he won't allow his light to fade out. He has taken it upon himself to seek and destroy all evil in the world, no matter the cost.
Affection|Closeness of others only leads to attachments which would be bad. In his line of work there's no time for such things, it's not safe for them.Izzy hates it, it just reminds him of her. So, he will recoil from any affection sent his way.
Being confined|Trapped. The worst feeling around. As touched on above, it makes Izzy feel helpless, vulnerable. He's spent too many of his years trapped in the eternal dark. Too long has he been tormented of his personal sins, now he dreads confinement and will become hostile if he sees someone else confined.
Cold|The feeling of the cool air clinging to his skin sends shivers up his spine. Memories of the cages, the pit, the voices in the dark. Although he does most of his work at night, he despises the cold. It makes him feel even more alone, isolated, different from everyone around him than he already was. It causes a lot of turmoil within him.



Strengths


Martial arts|Trained in hand-to-hand in a few different disciplines, not many can best him in combat. Ever since he got his demonic bonuses it has really given him an edge as well. To strength in particular, although even before that he wasn't a push-over.
Agile|His speed increased along with his strength, giving him much greater speeds than normal people. Helping this, he is also thin and flexible. This aids him in maneuvering around and getting places larger bodies cannot.
Nothing to lose|Everything he thought was worth protecting, living for, is gone to him now. There's nothing left to lose now so there's nothing holding him back. He can dig deep into his reserves and push the limits without any regret to the damage on his body or mind.



Weaknesses


Blinded to truth|Even though he does wrong and his methods are similar to the ones he claims to hate so much, he can never see this within himself. He never knows how truly perverse and dark his own heart is becoming with each "bringing of judgement" he bestows. You can never kill evil and be around it, without turning a bit evil yourself. Even if he will never acknowledge his own evils, there is a part of him that knows, that always doubts.
Unfocused|His mind is constantly in a flux state, spinning around loose. Never really honing in on anything well enough to get anything done. Because of this ditziness he does little things to help focus himself.
Grudges|Once someone wrongs him he never forgets, nor does he let go. Even after exacting his revenge he dwells on it, festering in the hate and rage the grudge feeds him. No matter what he'll never forget and being immortal gives him a long time to mope and dwell on things.




Fears


His Past|Things that he's done, things that were done to him. . . They haunt his every moment and cause him great discomfort. Whenever he's alone or trying to sleep, the memories they fly back to him.
Angels|The holiest beings in the world, sure. Right. Then why would they lead him astray? Why would they torment him and take away the one thing he loved more than anything. He hates them but he also fears them, the power they possess and the lengths they will go to in order to get their way.
The dark|Being trapped alone, cast out of the ivory gates, falling. . . Falling into the darkness. The eternal night that clung to his body and laughed at his taboo. Mocking him, beating him with constant mental tortures. Now the dark holds only fear for him, fear and voices that aren't his own.


---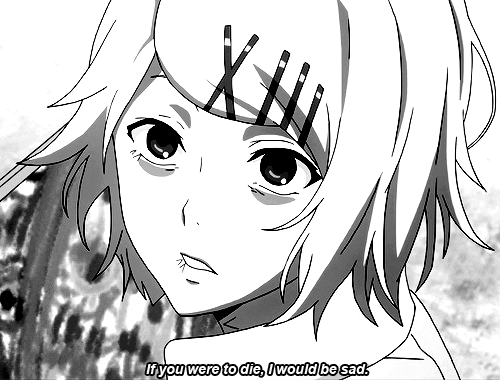 Bio


His life had begun differently than most. Because it never began. Isamu was still born, an albino too, very frail. He had shocks of this pure white hair and almost transparent skin. His mother wept over the loss of her only child but the babe heard not, nor did he even know her. Instead he knew the face of shimmering woman dressed in gold with long silken hair the color of wheat. She took him and raised him. As an angel in heaven. He was taught all of the tenants of being a celestial being, he knew all the rules by heart. Then one day on his patrols, once he had reached adulthood, he found a woman with long red hair and brown eyes, she was warm like he had never known. He knew warmth from the radiance of his home. . . But she was so different. This warmth surrounded and penetrated him in a loving way. He hadn't known love like this ever before. Alas he left the sight of her.

Three years passed and he crossed her again. Her hair was almost brown, the vibrancy of it had dulled but the love in those earthen eyes shone stronger than ever. She had matured into a beautiful woman and Isamu longed to know more of the human maiden that had stolen his heart. He cautiously approached the girl, forbidden enough as it was to allow a human to see you, what Isamu had in mind was the greatest sin you could commit. For weeks on end he stayed with her, with Fiona, learning all about her. He helped her with chores and helped her build a home for herself. He knew he was just falling more and more in love with her, her dimples when she laughed at his ineptness at certain things. The way her eyes glistened with tears when someone got hurt in any way, once a small mouse was dead, killed by a cat or something and she wept over it. Isamu treasured her kindness, the huge soft heart she carried within her that ached at the mention of violence.

Time was nothing to Isamu, he spent most of her life beside her. Then one day celestial soldiers came looking for Isamu. The read him his sins and his sentence. Banishment to the depths of Hell to let the darkness consume him. Although one can not just be cast down there, his celestial blood would protect him. No, they had to turn him into a demon first. They captured Fiona and set her in a deep sleep, a preservation sleep that would last forever. Keeping her alive and young forever and always. The soldiers took her and deemed her a Saint, a compensation for ending her days. Then they took Isamu away, sent him to the reaches of the heavens no one mentions. They tortured him for years, he became savage, broken all over, his heart was shriveled and guarded, his body was battered and bloody. His mind was unstable, he didn't know what he was anymore and that's when, after a century of torture, that's when they banished him.

He fell, he kept falling for what seemed a lifetime then he was just in the dark. The cool darkness with slimy creatures, oozing tentacles of the domains lord, scraping across his body, whispering in his head. It drove him to madness, who knows how long he remained there until the voices he heard whispered to him. They told him to stand up and run. Run away. So he did and to his surprise he found himself in the sunlight once again. Inside he was torn, scared that this was all induced by his own madness. No matter. He vowed that he would spend whatever time he had, wherever this was, curing the world of evil. A recompense for his sins. Unfortunately that's difficult to do when evil corrupts your own heart. Tethered by shadowy chains of the hatred within your own heart, tied to yourself in an eternal limbo.



Relationships


Fiona Rein|Lover|Frozen

---



Credit


Sheet by: Mazamizari