Requires Approval:
Yes
You can…
Upupupupu...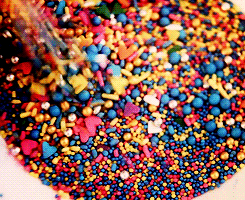 The GM of this roleplay hasn't created any rules! You can do whatever you like!
These characters are currently marked as available. Why don't you consider viewing their profiles and making a decision on whether or not you can roleplay them accurately?
There haven't been any official reviews of this roleplay yet!
---
These poor, unfortunate souls were once a part of this great world, but have been abandoned. Why don't you consider viewing their profiles and making a decision on whether or not you can roleplay them accurately?
---
There are no groups in this roleplay!
Arcs are bundles of posts that you can organize on your own. They're useful for telling a story that might span long periods of time or space.
Happiness cannot last forever.
There are no quests in this roleplay.
---
▩▩▩▩▩▩▩▩▩▩▩▩▩▩▩▩▩▩▩▩▩▩▩▩▩▩▩▩▩▩▩▩▩▩▩▩▩▩▩▩▩▩▩▩▩▩▩▩▩▩▩▩
Tsubasa smiled at Yua, grateful to see she was doing alright. He glanced at her arm, wanting to be sure she was still safe after being attacked the day before--it didn't seem to be bleeding, so Tsubasa assumed it had been treated adequately. Bringing it up now would probably only freak everyone out--it could be ignored for now.
"I just realized I never answered when you asked how we slept,"
Tsubasa said suddenly.
"Sorry, still a bit distracted. I slept fine."
It wasn't a lie--he had slept through the night, at least--but he had also been up for hours late into morning trying to come up with the most simplistic design possible to transfer everyone safely off the island. The more basic the design, the more likely it was they would find the materials needed to actually build a plane. Granted it also meant less room for passengers, but that was one of the issues he had been working to fix.
Wakabayashi nodded, dipping her finger in the pool curiously.
"Did anyone already eat? I suppose I should have thought to get something. Maybe I'll go get some food from the main resort if everyone takes too long."
"I got breakfast pretty early,"
Tsubasa replied.
Futami looked like she would speak up--but then she trailed off, squeaked, and went bright red, immediately looking to the opposite of the pool from the gate. Curious, Tsubasa glanced at the gate...and shrieked.
"Kagakagari!

Why are you naked

?!"
Kagakagari yawned.
"I told you you can call me Yoshi,"
he said casually.
"Just got back from grabbing breakfast. I should probably shower, but that means going inside again..."
"

Answer my question, d*mmit

!"
Kagakagari shrugged, wandering to one of the lounge chairs as far from everyone else as possible. He crawled onto it, closing his eyes.
"Eh, I spent the night outside and I didn't feel like going back into the dorms to grab clothes."
"What kind of person sleeps naked

outside

?!"
"Aren'tcha at least a

bit

embarrassed?"
Futami muttered, staring intently at the pool.
"I-I mean, because there're girls here and all..."
"Is 'shame' a foreign concept to you?"
Wakabayashi asked.
Tsubasa pointed at them.
"What they said! You've got to put pants on, dude!"
Kagakagari huffed, sat up, and wandered towards a desk near the opposite end of the pool. He crouched near it, muttering to himself, then stood, now carting a towel. Wrapping the towel around his waist, he returned to his lounge chair.
"Better?"
"Better than

nothing

,"
Tsubasa sighed.
"Seriously, man, you've gotta stop doing that."
"Eh, you guys are just prudes. In the early stages of humanity there

were

no clothes. It was just man and nature."
"You know clothes are considered an advancement in humanity, right...?"
---
Topics

Replies
Views

Last post
Most recent OOC posts in Dippity Doo Da--with a side of SPRINKLES!!
Code: Select all

[center]
▩▩▩▩▩▩▩▩▩▩▩▩▩▩▩▩▩▩▩▩▩▩▩▩▩▩▩▩▩▩▩▩▩▩▩▩▩▩▩▩▩
[img]avatarimageyo[/img] [img]wooonameplate[/img][/center]
bam posting format
For the pretty lil square things feel free to add more/take away however many you need to to make it work with the size of the nameplate
---
Code: Select all

[font=timesnewroman][color=color#1]▅▅▅▅▅▅▅▅▅▅▅▅▅▅▅▅▅▅▅▅▅▅▅▅▅▅▅▅▅▅▅▅▅▅▅▅▅▅▅▅▅▅▅▅▅▅▅▅▅▅▅▅▅▅▅▅▅▅▅▅▅▅▅▅▅▅▅▅▅▅▅▅[/color]

[right][img]CharacterNameFrom1001fontsOrSomeOtherSite[/img][color=transparent]XXXXXX[/color][/right][right][color=color #2]▂▂▂▂▂▂▂▂▂▂▂▂▂▂▂▂▂▂▂▂▂▂▂▂▂▂▂▂▂▂▂▂▂▂▂▂▂▂▂▂▂[/color]
[center]Name [color=color#2]✼[/color] Nicknames [color=color#2]✼[/color] Ultimate [] [color=color#2]✼[/color] Gender [color=color#2]✼[/color] Sexuality [color=color#2]✼[/color] Face Claim
[size=110]
[color=color#2]✼[/color]Likes[color=color#2]:[/color][/size] Like, like, and one more thing s/he likes
[size=110]
[color=color#2]✼[/color]Dislikes[color=color#2]: [/color][/size]Dislike, dislike, and one more thing s/he dislikes
[size=110]
[color=color#2]✼[/color]Quirks[color=color#2]: [/color][/size] Quirk, quirk, and one more quirk






[color=color#1]Color 1[/color] ✼ [color=color#2]Color 2[/color][/center][/right][img]http://i.imgur.com/Q5NMB6e.gif[/img]
[color=color#2]▅▅▅▅▅▅▅▅▅▅▅▅▅▅▅▅▅▅▅▅▅▅▅▅▅▅▅▅▅▅▅▅▅▅▅▅▅▅▅▅▅▅▅▅▅▅▅▅▅▅▅▅▅▅▅▅▅▅▅▅▅▅▅▅▅▅▅▅▅▅▅▅[/color][center][size=150]Trait [color=color#2]✼[/color] Trait [color=color#2]✼[/color] Trait [color=color#2]✼[/color] Trait [color=color#2]✼[/color] Trait[/size]

personality[/center]
[color=color#1]▅▅▅▅▅▅▅▅▅▅▅▅▅▅▅▅▅▅▅▅▅▅▅▅▅▅▅▅▅▅▅▅▅▅▅▅▅▅▅▅▅▅▅▅▅▅▅▅▅▅▅▅▅▅▅▅▅▅▅▅▅▅▅▅▅▅▅▅▅▅▅▅[/color]
[center][size=150]"Quote"[/size]

biography[/center]
[color=color#2]▅▅▅▅▅▅▅▅▅▅▅▅▅▅▅▅▅▅▅▅▅▅▅▅▅▅▅▅▅▅▅▅▅▅▅▅▅▅▅▅▅▅▅▅▅▅▅▅▅▅▅▅▅▅▅▅▅▅▅▅▅▅▅▅▅▅▅▅▅▅▅▅

[/color][/font]
---