In New Orleans there remains an institute for the brave warriors. Half Human, Half Angel. The destiny that was brought upon them was focused on ridding the world of evil. But it's impossible to destroy evil, for they can only keep fighting them forever. until now.

They are a demon-hunting race that has survived for over a thousand years. They have fought the demons valiantly, creating their own culture and civilization within human society. Their mandate is to keep the peace in the Shadow World and keep it hidden from the mundane world while protecting the inhabitants of both worlds.

One thousand years ago, the precise date unknown, the Earth was invaded by hordes of demons. A man, Jonathan, had a warlock summon the angel Raziel. He begged Raziel to help save humanity. The angel obliged and mixed his blood with that of Jonathan in the Mortal Cup, a mixture he let Jonathan drink. Raziel then gave Jonathan the fitting name of Shadowhunter as a symbol of his transformation. Soon, more men drank from the cup and became Nephilim warriors themselves. They soon became known as Shadowhunters, after the first of their kind. Their children, and their children's children, then became Shadowhunters themselves. They were given the Gray Book, listing all of the runes, to use in their fight against demons.

Now, there at the institute of New Orleans remains a dark secret. If the Mortal Cup is reversed, it will be transformed into a demonic version known as the Infernal Cup. Using the Infernal Cup can turn Shadowhunters into Dark Shadowhunters. All that is required, is demon blood and the Infernal Cup. When a Shadowhunter consumes it, that person will become corrupted.

The Infernal Cup was originally taken. Placed to keep the last Shadowhunters of New Orleans in fight, all unaware that the Infernal Cup remains there entirely. That is, until The Chosen One would finally use it to reverse the curse, and rid the world finally..of demons.
---
This rp takes place 10 years into the future after 2014. The story does have a few tweaks and such, but I would love it if I had some positive rp'ers with me on this one. It will be romance obviously and many things included.
---
Melvin Mcyolan | Age: 19 | FC: Dave Franco | Status:
TAKEN
| Played by: Cookiiie
ShadowHunter | Age: 18 | FC: Chris Zylka | Status: OPEN
ShadowHunter | Age: 17 | FC: Britt Robertson | Status: OPEN
ShadowHunter | Age: 19 | FC: Phoebe Tonkin | Status: OPEN
ShadowHunter | Age: 20 | FC: Lucas Till | Status: OPEN
ShadowHunter | Age: 17 | FC: Emma Watson | Status: OPEN
ShadowHunter | Age: 18 | FC: Jennifer Lawrence | Status: Reserved by MaliceInWonderland
Warlock | Age: 22 | FC: Ben Barnes | Status: OPEN
Witch | Age: 17 | FC: Skyler Samuels | Status: OPEN
Witch | Age: 23 | FC: Alexandra Daddario | Status: OPEN
Witch | Age: 18 | FC: Katerina Graham | Status: Reserved by MaliceInWonderland
Witch | Age: 21 | FC: Candice Swanepoel | Status: OPEN
Warlock | Age: 20 | FC: Luke Pasqualino | Status: OPEN
Werewolf | Age: 17 | FC: Penn Badgley | Status: OPEN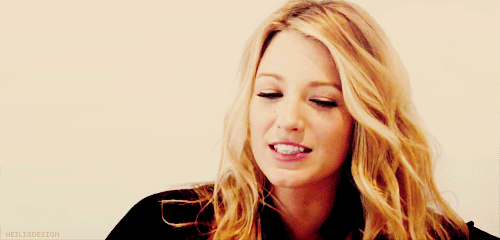 Werewolf | Age: 20 | FC: Blake Lively | Status: OPEN
Werewolf | Age: 19 | FC: Drew Roy | Status: OPEN
Werewolf | Age: 22 | FC: Zoey Deutch | Status: OPEN
Werewolf | Age: 20 | FC: Steven R. Mcqueen | Status: OPEN
The Chosen One | Age: 18 | FC: Lyndsy Fonseca | Status: Reserved by BleedingLover
Code: Select all

[center][img]go to [url=http://fontmeme.com/] this [/url] site, and create your characters name here, placing it in the img brackets[/img][/center]
[right][img] GIF of your character [/img]
[img]And, Another GIF[/img]
[img]And Again Another GIF[/img]
[img] one more, please.[/img][/right]
[font=timenewsroman][b]Name[/b]: First, middle, last.
[b]Nickname[/b]: if any.
[b]Age[/b]: The age your character
[b]Race[/b]: What are they? Mundane, vampire, etc.
[b]Powers:[/b] If Human then erase but if they are a mythical creature then what abilities do they possess? Super speed strength, tracking, etc.
[b]Sexuality[/b]:..... Everyone should know what this means.

[b]Likes[/b]: At least seven.
[b]Dislikes[/b]: At least seven.
[b]Fears[/b]: At least 3
[b]Dreams:[/b] Everyone wants something out of life
[b]Secrets[/b]: Everyone has them...

[b]Personality[/b]: 2-4 well written paragraphs on your character's personality. We need good points as well as bad ones. No one is perfect.

[b] Place of Origin[/b]: Where are they from in the world?

[b]History[/b]: Two-three paragraphs minimum, please. Your character's life up until now, but keep to high points. Reading the life of a 100 year old vampire or witch might be a bit much, I mean... I love to read but that's just too much reading for just their history. So what I'm trying to say is to be a bit picky with what you choose to write down in that case.

[b]Theme Song (s):[/b] Optional

[b]Anything else[/b]: Anything you need to underline about your character, or anything you just want to add. It can be talents or just physical notes, like a tattoo/piercing or whatever, but please keep in mind that vampires cannot be tattooed/pierced, unless it was done when they were human, so a 1000 year old vampire most likely would not have a tattoo because that was normal to do when the person was human.[/font]
•Acknowledge all RPG rules, please.
•Also, if you're going to have two secrets, make sure the one you're adding isn't already being played by another character. Just keeps things from getting too confusing
•If you want to make you're own character, show me an FC, gimme a secret, and go for it! And If you're having a problem figuring out a secret, again, talk to me. I've got a list. (Not kidding.)
•If you need help finding gifs, just ask. I'm good at hunting them down, or so I think I am.
•Please post in the OOC when reserving a character. And to prove you've read the rules, you'll have to give me the password.
•Be active! And let me know when you're not going to be able to get on.
•After characters are made, I will be adding a relationship thread just to help us get things set up. It's nothing too difficult, and if you've RPed with me before, you'll know what I'm talking about.
•I'm looking for literate roleplayers for this group. The password is Shhhh. If you don't think you can handle 300-500+ words per post, then this roleplay might not be for you. Sorry.
•There will be swearing, drug and alcohol use, sex, and violence in this roleplay, so be warned.
•And finally, one of the most important rules of them all, enjoy yourself! Have fun!
Taking place in...
0 posts here • Page 1 of 1
0 posts here • Page 1 of 1
Arcs are bundles of posts that you can organize on your own. They're useful for telling a story that might span long periods of time or space.
There are no arcs in this roleplay.
There are no quests in this roleplay.
Welcome home, Promethean. Here, you can manage your universe.
Arcs are bundles of posts from any location, allowing you to easily capture sub-plots which might be spread out across multiple locations.
You can create Quests with various rewards, encouraging your players to engage with specific plot lines.
Settings are the backdrop for the characters in your universe, giving meaning and context to their existence. By creating a number of well-written locations, you can organize your universe into areas and regions.
Navigation
While not required, locations can be organized onto a map. More information soon!
There are no groups in this roleplay!
By creating Collectibles, you can reward your players with unique items that accentuate their character sheets.
You can schedule events for your players to create notifications and schedule times for everyone to plan around.
The Forge
Use your INK to craft new artifacts in Everson Academy of the Arts. Once created, Items cannot be changed, but they can be bought and sold in the marketplace.
Notable Items
No items have been created yet!
The Market
Buy, sell, and even craft your own items in this universe.
Market Data

Market conditions are unknown. Use caution when trading.

Quick Buy (Items Most Recently Listed for Sale)
None
Discussions
Most recent OOC posts in Everson Academy of the Arts