2 GUYS NEEDED ALL GIRLS TAKEN!!
The summer started on this little town by the ocean. The town only has about 800 people in it before the summer. 800 hundred isn't much. Over the summer though there is about 1100 people there. Some stay for a whole summer while others only for a while. The town always has celebrations when the summer people arrive, the town lets the teens have their annual bomb fire on the beach, and there is about 4 festivals plus 2 carnivals.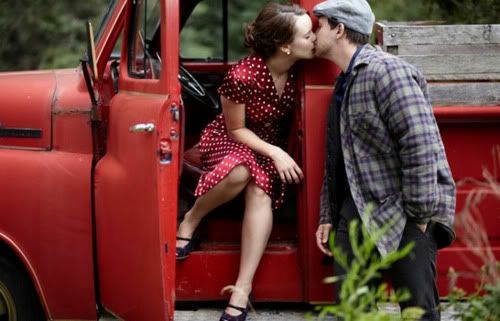 Love Scenario 1: A girls parents won't let her date she is 17 and they still say she is too young. That doesn't seem fair in her mind, plus she can drive already why she can't date! So of course like the good child she is, she didn't date well until she meet this really awesome guy. She is an all year rounder and he is 19 and with a whole bunch of guy friends staying there for the summer before his sophomore year of college starts.
Girl from Scenario 1:TAKEN
Guy from Scenario 1:


Love Scenario 2: A 17 year old girl got pregnant by her boyfriend. She told her boyfriend she was pregnant and he broke up with her leaving her alone. So she was stuck with a baby without someone by her side. Well until this really sweet guy becomes her friend. He likes her and she likes him but they won't make anything official.
Girl from Scenario 2: TAKEN
Guy from Scenario 2:TAKEN


Love Scenario 3: A 16 year old girl go in a car crash on her 17th birthday. She hit her head pretty hard and lost her memory. She doesn't even remember her name. So he parents took her back home and showed her videos and told her about her life. Her parents didn't take the memory loss well, and neither did her boyfriend. He was crushed and wouldn't even talk to her for the first week but not it's been a month since she lost her memory and he's trying to get her to fall in love with him again, she's not falling I love very fast she's still scared.
Girl from Scenario 3: TAKEN
Guy from Scenario 3:
Character Sheet Thingy:
Code: Select all

[left][img]Put Image Link Here [/img][/left]
[b]Name:[/b]
[b]Age:[/b]
[b]Gender:[/b]
[b]Role:[/b]

[b]Likes:[/b]
[b]Dislikes:[/b]
[b]Personality:[/b]

[b]Height:[/b]
[b]Weight:[/b]
[b]Build:[/b]
[b]Clothing Style (written or pictures):[/b]
[b]Written Appearance:[/b]

[b]Family:[/b]
[b]History:[/b]
Taking place in...
Sebastian had no clue what to do with himself. He had some time to kill and no clue what to do to occupy his time. He went upstairs to his bedroom, he pulled out his laptop, he set it on his desk and opened it up. When it came on, he scanned around online, playing around on Facebook and what not. He quickly got bored of it and closed the laptop. It was almost lunchtime and he still had nothing to do for the rest of the day. It was something he hated about the Summer, he never had anything to do. During the school year, when he had homework that he could procrastinate doing, he never had any trouble finding something to amuse himself.

When he went downstairs, He saw that his sister had won the game of chess and was now being challenged to another game by her caretaker. He couldn't help but smile at the sight. He then slipped out the front door once more. He sat in his car, trying to figure out where to go. He figured he would just head back downtown, wander around. He could go into a few stores and look around, visit the new entertainment attractions he had yet to explore, and then probably go get something else to eat.
---
Amerelle was left standing there, not really sure what to say as the customer left the giant tip behind, walking out of the diner before Amerelle could get another word in. She stared at the door for a few moments in confusion before collecting the money. This has sure been an interesting way to start the a day of work, but with a pang she still realized she had a very long day ahead of her. She picked up the glass from the table and put it on a tray, then went by the families table, to get them refills. The kids had barely touched their drinks yet but the parents had already finished their coffees, "Could I get some more coffee for you folks?" she asked them and they both nodded. "Alright, I'll be out with a fresh pot right away." she smiled at them and disappeared into the kitchen. She put all dirty dishes into the dishwasher, then went over to the coffee maker and fetched the coffee pot before heading back out into the diner. She poured some coffee for the parents, both of them thanking her at the same time.
"You're welcome, you guys let me know if you need anything else, okay?" she smiled before heading off. She noticed that the older people had left now, so she went to wipe off their table and replace the cutlery.
Once that was done she was left to loiter around in the kitchen, it sure had been a slow day so far, Amerelle sure wasn't looking forward to another 10 hours of this.
---
Sebastian found himself wasting a few hours away playing around in an arcades downtown in the tourist area. He was just running out of ways to amuse himself, after all you can only play so many rounds of pinball before you start to become a bit cross eyed. He also began to grow hungry. It was nearly four o'clock, his parents would be home until later and so they wouldn't be eating until around 8. Family dinners were usually not optional, but since it was the weekend, he had the evening to himself. It was nice to be able to do what he wanted to for the night but it also left him to fend for himself. He knew Allie's caretaker would provide her with food and was sanctioned to stay until the time their parents arrived home anyway so he decided he would just stay out for a while longer and simply find something eat amongst his travels.

He decided to go back to his favourite little diner. Not only because he loved the food but he also wanted to see the girl he'd met again. She intrigued him, and he couldn't help but wonder why she would be working in that diner. It was usually just staffed by two or three older women, usually around their late forties. He'd never seen them have more than one waitress on at a time and he'd never seen anyone around his own age there. He only ever saw them working in faster paced restaurants, fast food chains or in the tourist area downtown.

He drove his car back to the diner, taking the longer way their to kill time and because the surroundings were much nicer down the less traveled back roads near the beach. He arrived there just after five and parked in one of the many empty spots. It was around most people's dinner time and the place was still practically dead. He attributed this to how their primary clientele were elderly and ate dinner earlier in the afternoon or families going out for breakfast or brunch. He strolled back through the front door, the little bell jingling at his presence. He took a seat in the booth he'd sat in that morning and once again fiddled with his cellphone.
---
Arcs are bundles of posts that you can organize on your own. They're useful for telling a story that might span long periods of time or space.
There are no arcs in this roleplay.
There are no quests in this roleplay.
Welcome home, Promethean. Here, you can manage your universe.
Arcs are bundles of posts from any location, allowing you to easily capture sub-plots which might be spread out across multiple locations.
You can create Quests with various rewards, encouraging your players to engage with specific plot lines.
Settings are the backdrop for the characters in your universe, giving meaning and context to their existence. By creating a number of well-written locations, you can organize your universe into areas and regions.
Navigation
While not required, locations can be organized onto a map. More information soon!
There are no groups in this roleplay!
Orphanage
By marking a character as abandoned, you can offer them to your players as pre-made character sheets.
You only think you know my story.
By creating Collectibles, you can reward your players with unique items that accentuate their character sheets.
You can schedule events for your players to create notifications and schedule times for everyone to plan around.
The Forge
Use your INK to craft new artifacts in Falling In Love Is Such A Crazy Thing. Once created, Items cannot be changed, but they can be bought and sold in the marketplace.
Notable Items
No items have been created yet!
The Market
Buy, sell, and even craft your own items in this universe.
Market Data

Market conditions are unknown. Use caution when trading.

Quick Buy (Items Most Recently Listed for Sale)
None
Discussions
Most recent OOC posts in Falling In Love Is Such A Crazy Thing