Character Name:
Spirit Albarn
Role:
Weapon
Gender:
Male
Appearance:
Tall and lean, Spirit is stronger than he looks. He's got shaggy, dark red hair and brown eyes and he thinks he's more attractive than he actually is. He likes to wear suits because he thinks it'll impress the ladies plus earn him respect as a teacher in the DWMA.
Weapon apearance: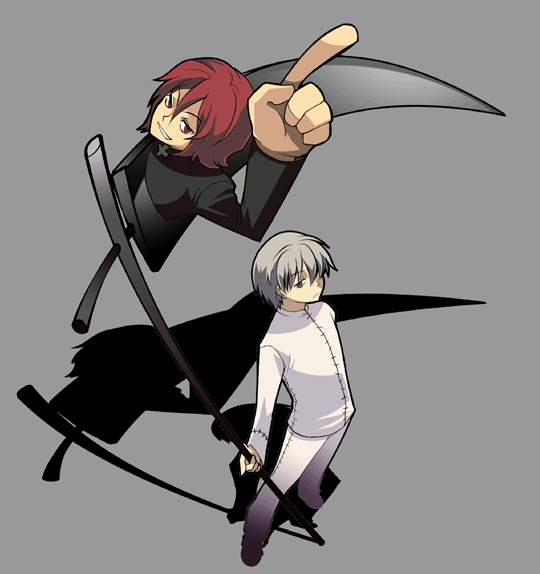 Age:
33
Personality:
OMG Women!!! But seriously, apart from an unusually strong and probably unhealthy obsession with women, Spirit is also somewhat serious when he needs to be. He loves his daughter and ex-wife very much but unfortunately he is quite unable to settle down.
Likes:
Women, women, Maka, women, but also, macadamia nuts and kites.
Dislikes:
Oatmeal raisin cookies, being an experiment, cheating... even though he does it... a lot... and snakes.
Quirks:
He might like women a little too much...
Hobbies:
Chasing skirts and trying to get Maka to like him.
Goal:
To be World's Greatest Dad.
Friends:
Lord Death, Franken Stein, Kami Afza.